You may be wondering what a desktop computer is. Well, a desktop computer is an electronic device that you can place on your desk or table and use to do various tasks. This article will explain the different types of computers that are available for purchase today, including gaming PCs, business-class desktops, multimedia desktops, and more!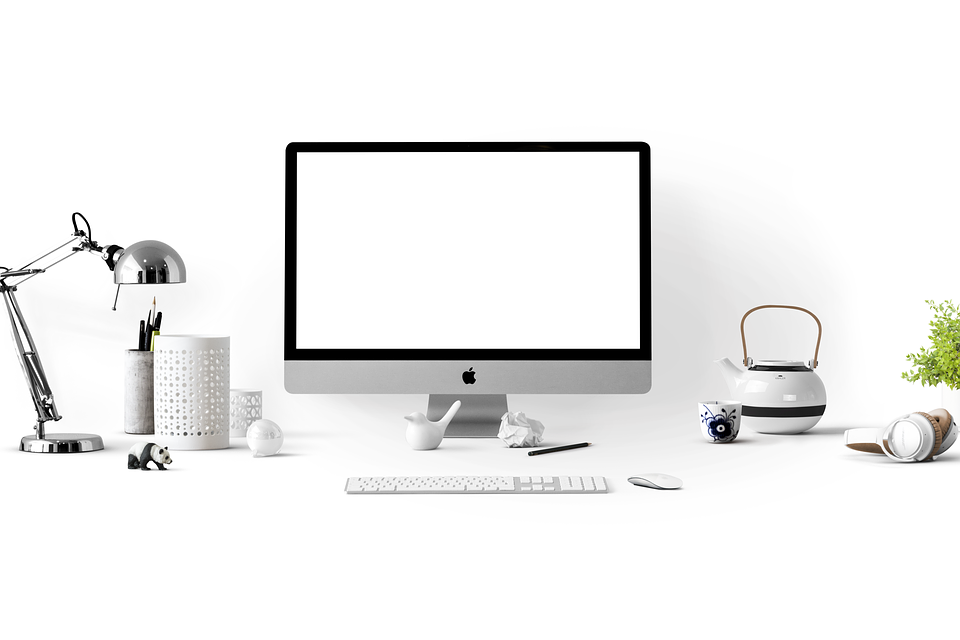 Mini PC
A mini PC is a small desktop PC that works just like a regular computer but can slip into tight spaces. These don't require as many wires and accessories as a regular-sized desktop because they're not as big.
Mini PCs are also great for traveling or taking on the go. Intel NUC or Mac Mini is 2 examples of mini PCs.
All-in-One Computer
An all-in-one computer has everything it needs to run on one single system. The monitor, keyboard, and mouse are built right in which makes for an easily transportable device without the extra parts.
The benefits of an all-in-one computer are that they're a space saver and it's a very simple computer to use. There are also many different types of All-in-One Computers out there, including Apple iMacs that work great for design purposes.
Business-class desktop
A business-class desktop is a computer that's made for use by businesses. These types of computers are used to file important documents, run spreadsheets, and allow employees to communicate with one another. In the past, businesses would choose from a range of computers that were designed for office work, including PCs and Macs.
However, today many businesses find that choosing two different types of computers to suit their needs isn't ideal – instead, they opt for a Windows-based business desktop computer so they can easily share files using Microsoft Office software. Business desktops come in a range of styles and sizes, but it's best to choose one that offers multiple ways to connect devices so you can expand your system as needed!
Business-class desktops have a wide range of capabilities, from document creation to communication and information management. They are equipped to handle the large-scale software that is used for business processes, allowing employees to work with various tasks simultaneously.
Gaming desktop
A gaming desktop is a computer designed specifically for high-quality gameplay. These types of computers are equipped with high-end processors, top-notch graphics cards, and advanced cooling systems so you can enjoy your favorite games without experiencing any lag time.
Gaming desktops also come with extra accessories like LCD or LED monitors (or both!) depending on how big of a screen you want – look for one that features multiple USB ports as well to connect various devices such as controllers, headsets, and more.
Gaming desktops are the most powerful of them all! They're designed to handle the highest quality graphics-intensive games currently available, which means these computers feature high-end processors, fast memory, and specialized software that allows them to achieve the best possible performance without lagging or shutting down unexpectedly.
These types of computers are the fastest, most durable, and have the highest quality graphics available.
Home theater desktop
A home theater desktop is a computer that's specifically designed for entertainment purposes, particularly streaming movies and TV shows, playing music, and video games. Today, you can find computers in a variety of sizes suitable for any space – many even come with small component systems to complete your home theater!
Generally speaking, these types of desktops have multiple ways to connect devices – not only do they usually feature an HDMI port so you can plug in your other devices such as gaming consoles or Blu-ray players, but depending on how much you want to spend, they also come with other accessories like subwoofers.
Home theater desktops are designed not only for entertainment purposes – but many models are also able to handle everyday tasks! These types of computers can be used for gaming or streaming videos online.
However, if you want the full home theater experience, look for a model that features multiple audio inputs and outputs so it can connect to your larger system!
Multimedia desktop
A multimedia desktop is a computer that's designed primarily for home entertainment purposes – this type of computer allows you to play music and video games at high quality using decent speakers.
If you're looking to upgrade your home entertainment set-up by adding a sleek new computer to the mix, then choosing one of these types of desktops will definitely be worth it!
Multimedia desktops are designed with extra ports and jacks to connect various devices – you can find one that's able to handle multiple audio and video inputs so that you don't have to switch cables every time you want to change between your gaming system or Blu-ray player.
Multimedia desktops were created for those who love playing games and watching videos online, but they're also perfect for everyday use! These types of computers can easily tackle tasks such as creating documents and sending emails.
Get a model with multiple ports so you won't have any problems hooking up your various entertainment systems or other compatible devices.
PC for emerging markets
A PC for emerging markets is a computer designed with affordability in mind so people in developing countries can enjoy a more connected life. These types of computers come preloaded with free software programs that allow you to do things like create documents and send emails using Microsoft Word or Gmail.
You'll also find that many models have touchscreens, which makes it perfect if you want an extra easy way to interact with your devices! PCs for emerging markets work well for everyday tasks such as creating documents and sending emails.
PCs for emerging markets offer an affordable option when looking to purchase something new at home – these types of computers generally don't cost much because you'll get the most basic of features at a more affordable price.
These types of desktops are designed for everyday use and come preloaded with programs that allow you to do things like create documents, surf the web or send emails. They're simple enough to be used by anyone!