In the days before vacuum cleaners, cleaning a home was a strenuous task. Dust, dirt, hair, and other debris had to be manually collected from floors and carpets by either sweeping or using a rug beater for carpets. Vacuuming is not just easier or faster than traditional cleaning methods, it picks up more debris, pollen, and other particles to leave your floors and carpets squeaky clean.
In 1908, vacuum cleaners became commercially available to American consumers. Initially, they were expensive and luxury items, only owned by the wealthy. Over time, they have become more affordable, becoming a standard in successful households. We now have several different types of vacuums, with options ranging from robotic cleaner models to handheld vacuums.
Nothing can make cleaning the floors and carpets of the house simpler than using a vacuum cleaner. For centuries, the task of removing dirt, dust, and other debris was an arduous chore, but everything changed with the introduction of the electric vacuum cleaner. Initially, these devices were considered to be luxury gadgets due to their expensive price tag, but over time they have become affordable enough for most households to own one.
Vacuum cleaners come in all shapes and sizes, from the traditional upright vacuums to the newer robotic cleaner models, with each type being designed for different purposes. Whatever type of vacuum cleaner you decide to go for, you can rest assured that it will provide you with an easy and thorough cleaning experience.
Different vacuum cleaners work in different ways. That's why you should pick the right vacuum that fits your exact needs. Here are the most popular types of vacuum cleaners today.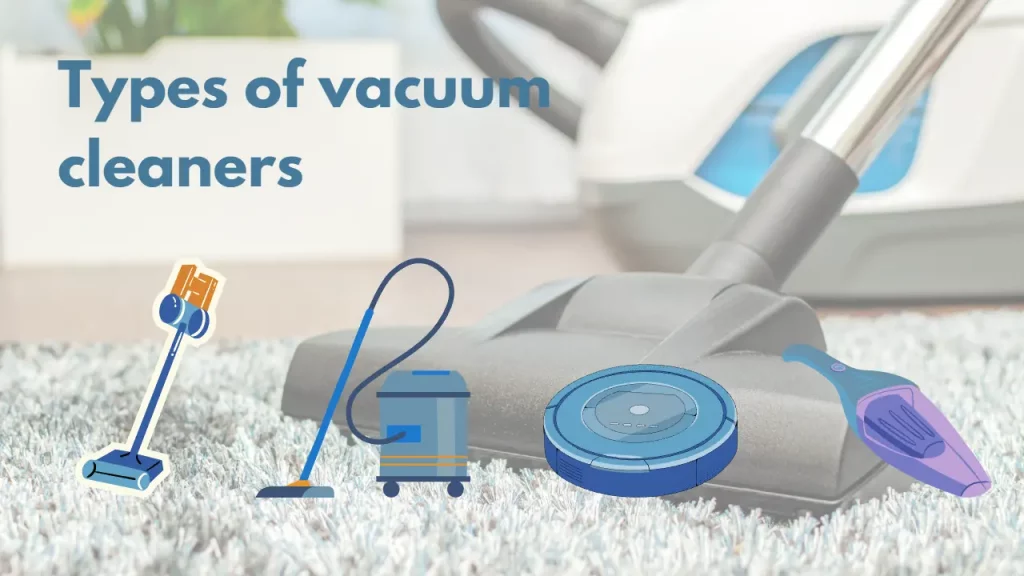 Robot Vacuums
Robot vacuums map the area and move around to clean the area. You can also control robotic vacuums with a remote or program the unit to clean when you are not home. Robotic vacuums are ideal for in-between cleaning touch-ups. However, the cleaning power of robotic vacuums cannot compare to that of full-size vacuums. You also need to remove obstacles in its path so that it can work properly.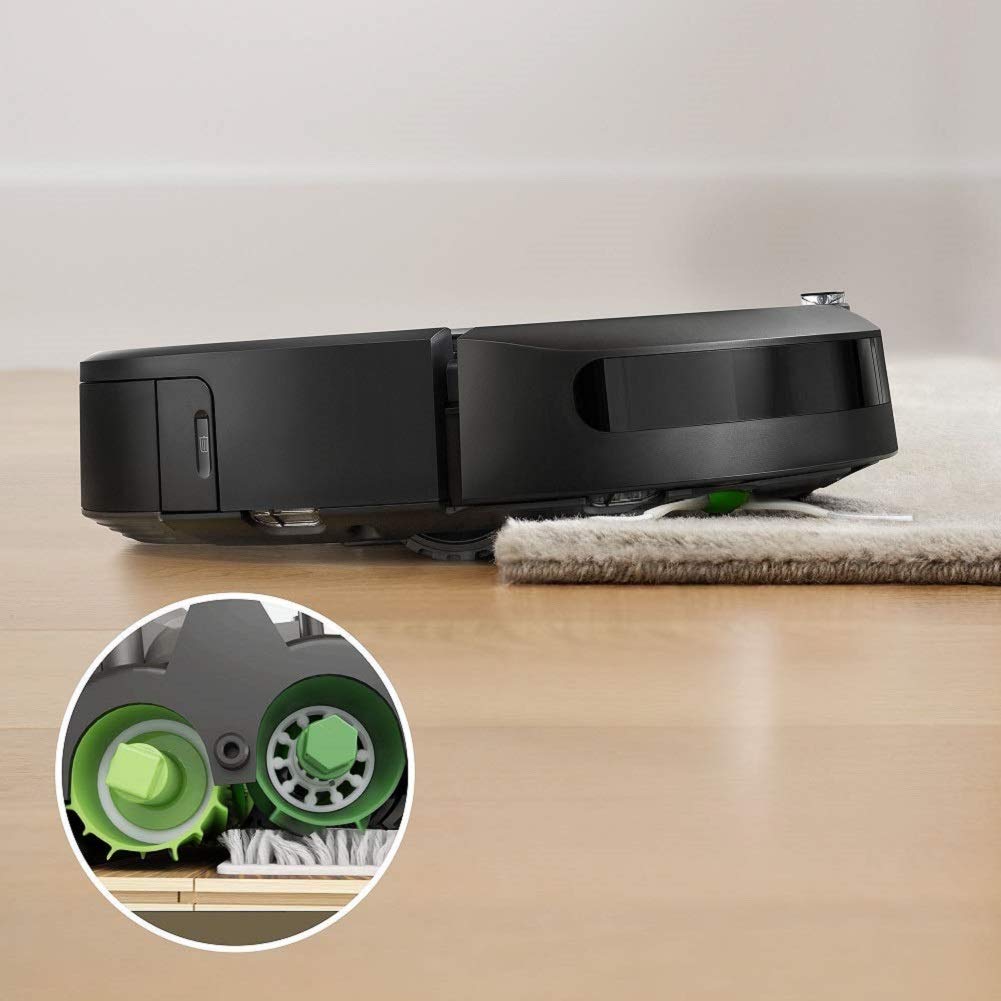 e.g. iRobot Roomba i7
This robot vacuum pulls in stubborn dirt and messes with a Premium 3-Stage Cleaning System and 10X the Power-Lifting Suction. It can learn where & when you normally clean & suggesting personalized schedules so you can focus on everything else.
Canister Vacuums
Canister vacuums are similar to upright vacuums, but they have a separate canister that houses the motor and dustbin. Canister vacuums have a tank and a long hose, which you can use to dust and clean various types of surfaces. It has a motorized brush roll head that can remove debris from carpets.
It comes with several attachments that you can use to clean walls, ceiling corners, furniture, and curtains.
Canister vacuums are particularly useful for cleaning stairs because of their compact body and long hose. However, canister vacuums are bulky to store.
Handheld Vacuums
Handheld vacuums are small and portable units that can be used to remove dirt and crumbs on tables, upholstery, tight corners, floors, and car interior. You will find cordless and corded models. Corded vacuums usually are usually equipped with a car adapter.
However, if you're after convenience, you should go for a cordless model. Unlike full-size vacuums, handheld vacs lack onboard attachments. However, many handheld vacs come with dusting brushes and small crevice tools that you can use to clean hard-to-reach areas.
Upright Vacuums
Upright vacuums are the most popular type of vacuum cleaner on the market. They're designed to be easy to use and typically have a motorized brush roll that helps to deep clean carpets.
Upright vacuums have a tilt-and-push design and high suction power, making them ideal for deep-cleaning carpets. Bagless and bagged models are available.
You will also find cordless models, but their batteries may not last long. Upright vacuums usually have fewer attachments than canister vacs. These units are also heavier to pull or push than the nozzle of a canister vacuum.
Stick Vacuums
Stick vacuums are lightweight units that use light suction and a rotating brush to whisk dirt into a bag or dust bin. These models are perfect for quick touch-ups because their low-profile heads can move around furniture without any problem.
Some stick vacuums can be converted into handheld vacuums by simply disconnecting the wand. Cordless models are more convenient to use than corded units, but their battery life can be short.
Drum Vacuums
Drum vacuums are industrial-strength vacuums designed for heavy-duty cleaning tasks. They have a large drum-shaped container for collecting debris and typically have a powerful motor and suction system. Drum vacuums are often used in commercial settings like factories, warehouses, and construction sites.
Sweeper Vacuums
Sweeper vacuums are a lightweight and cordless option for quick cleanups. They're designed for use on hard floors and low-pile carpets and typically don't have a motorized brush roll. Instead, sweeper vacuums are equipped with rotating brushes or soft bristles that can sweep up dirt, dust, and debris from these surfaces.
Backpack Vacuum Cleaners
Backpack vacuums are lightweight and designed to be worn on your back. They're typically used in commercial settings like hotels and office buildings but can also be useful for cleaning large homes. The backpack design makes them easy to maneuver and ideal for cleaning hard-to-reach areas like stairs and tight spaces.
Wet and Dry Vacuums
Wet/dry vacuums are a must-have for any home or workspace where messes are inevitable. They are designed to tackle both wet and dry messes, so you can be sure that your garage, workshop, or other area stays clean and organized.
With a powerful motor and suction system, wet/dry vacuums can easily handle a variety of different types of debris, from wood chips to liquid spills. Thanks to their durable construction, they can be used for a variety of tasks, from cleaning up after a home improvement project to providing a quick and easy way to clean up after a mess.