Today, headphones are ubiquitous – they are used in almost every area of our lives, from listening to music and making phone calls to watching movies. With so many types of headphones available on the market, it can be difficult to decide which ones are right for you. Headphones are usually categorized based on their shape, size, and type, and each type has its own purpose. In this article, we will cover the main types of headphones available to ensure you can make an informed purchase.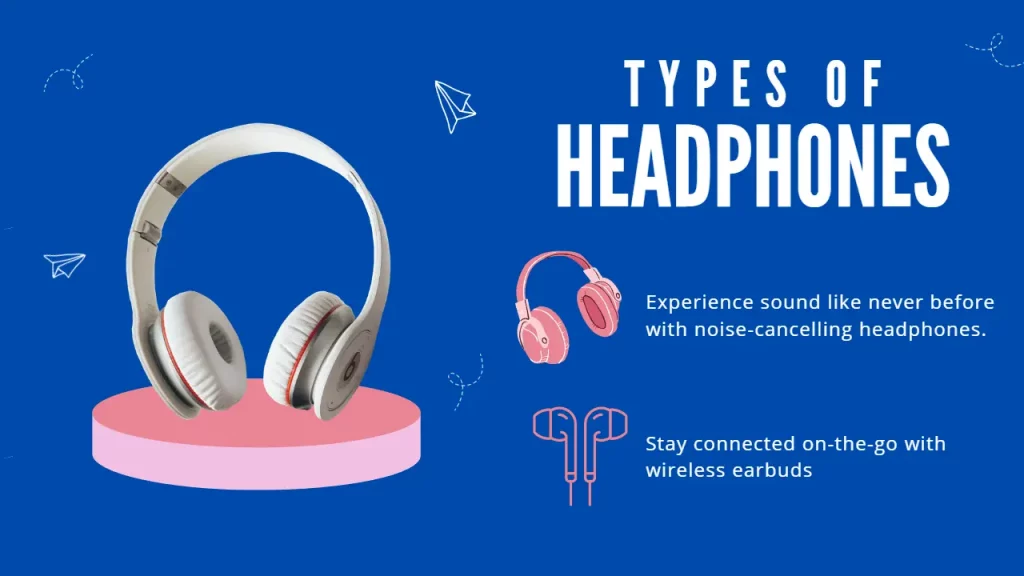 Open-Back Headphones
Open-back headphones have open ear cups, which allow a bit of audio to leak out. These headphones produce an open and airy sound. Audio engineers prefer the leakage it creates as it prevents frequency build-up and keeps the mix accurate. Open-back headphones allow them to hear exactly what they wanted the listeners to experience.
You can wear open-back headphones for extended periods because it creates less pressure compared to other types of headphones. Open-back headphones are available in two styles – on-ear style and over-the-ear. You will also find semi-open headphones. The semi-open construction allows a bit of audio to escape and provides sound isolation simultaneously.
However, since the sound waves are not contained, the noise isolation is minimal, and sound leakage can be an issue, making these headphones not ideal for public spaces.
Audio-Technica ATH-AD700X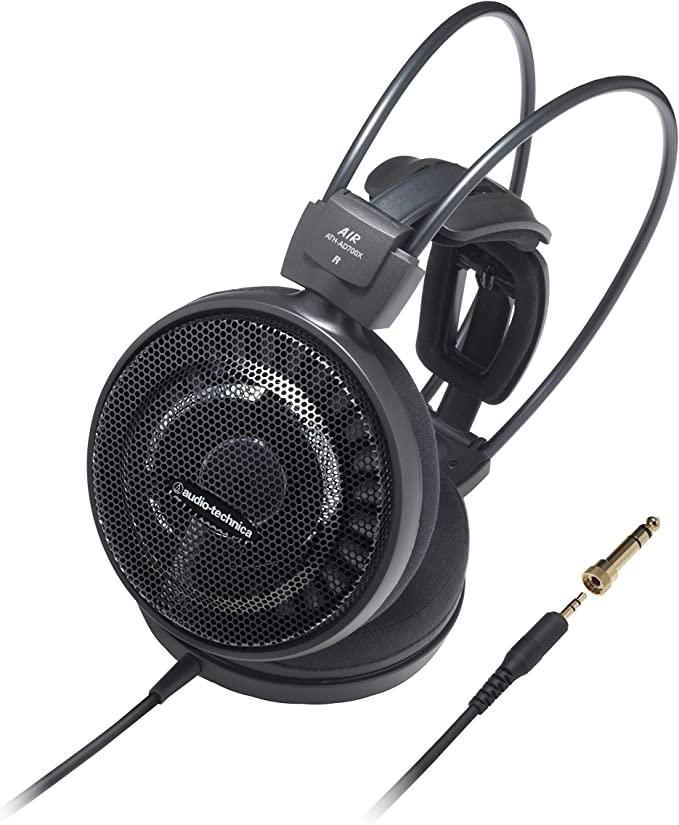 The Audio-Technica ATH-AD700X Audiophile Open-Air Headphones feature 53 mm drivers that deliver clear treble and midrange audio. They are designed with bobbin-wound CCAW voice coils for superior power handling and a 38-ohm impedance. An impressive sensitivity of 100 dB/mW and maximum input power of 700 mW provide an incredible listening experience.
The headphones have an open-air type design that produces no sense of pressure on the ears, providing a natural and comfortable sensation. The lightweight aluminum honeycomb casing further enhances acoustic properties, while the self-adjusting 3D Wing Support ensures a total ear-fit design that minimizes pressure.
Closed-Back Headphones
Closed-back headphones are perfect for those who don't want to hear any outside interference when listening to their favorite songs because they can block out external noises. Closed-back headphones are designed to seal the ear cups, preventing sound waves from escaping. It has little to no sound leakage as well.
Closed-back headphones are available in two styles –over-the-ear and on-ear style. They are usually bulkier than other types of headphones. They also deliver more bass and offer a more immersive sound experience.
DROP + Dan Clark Audio Aeon Planar Magnetic Headphones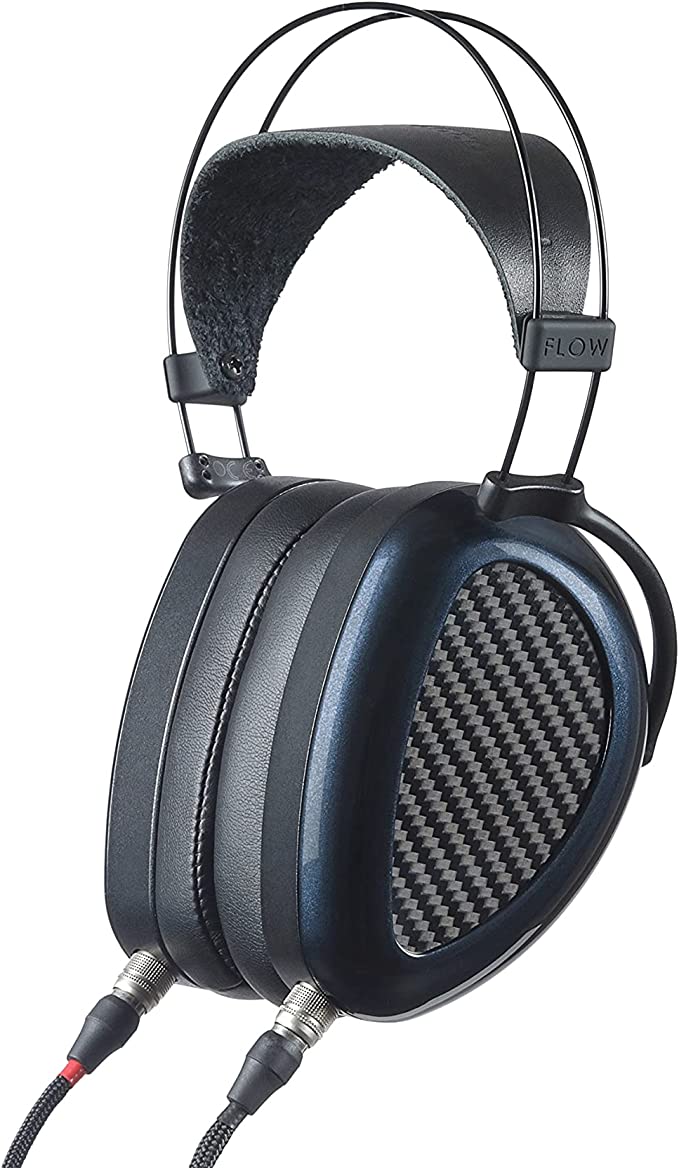 The DROP + Dan Clark Audio Aeon Planar Magnetic Headphones are a closed-back variation of the popular Aeon Open X. These headphones feature warm and punchy audio, excellent power response, and an ultra-comfortable fit. To improve the soundstage, partially fenestrated earpads and reduced driver dampening have been added to even the tone and minimize reverberation. The closed-back earcups provide substantial passive noise isolation, making the Aeon Closed X a great choice for listening at home or on the go.
On-Ear Headphones
On-ear headphones, also called supra-aural headphones, rest on top of your ears. This type of headphone allows some sound to escape and get in. On-ear headphones don't cause you to sweat a lot, making them more comfortable to wear than other types of headphones.
Beats Solo3 Wireless On-Ear Headphones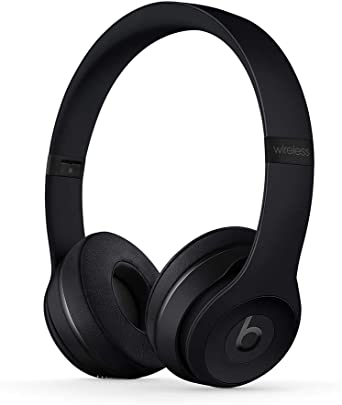 Beats Solo3 Wireless On-Ear Headphones offer high-performance wireless Bluetooth connectivity, complete with the Apple W1 chip and Class 1 Bluetooth technology. With up to 40 hours of battery life, they provide convenience and lasting use, so you can listen to your favorite music all day long. The headphones are compatible with iOS and Android devices and come with a Fast Fuel feature, which allows for 3 hours of playback with only 5 minutes of charging when the battery is low.
The adjustable fit and comfort-cushioned ear cups make them great for continued use, and their sleek, streamlined design is both durable and affordable. The multifunction on-ear controls provide added convenience, allowing you to take calls, control your music, and activate Siri with the simple touch of a button.
Bluetooth Headphones
Bluetooth headphones contain a small chip that allows you to pair them with the device you're playing songs from. This type offers the same sound quality as that corded headphones.
Bluetooth headphones are available in different styles, including over-ear, in-ear, on-ear, and wireless earbuds. They, however, require charging.
Philips H4205 On-Ear Wireless Headphones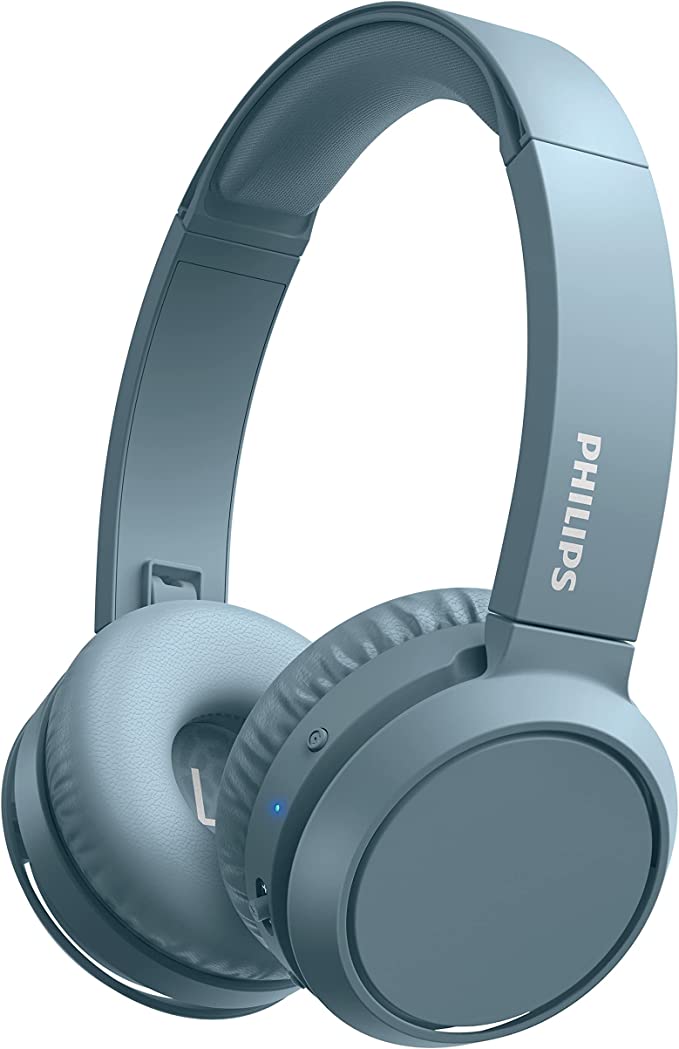 The Philips H4205 On-Ear Wireless Headphones are designed for those who want a pronounced bass and stronger vibes in their music. They come equipped with a BASS boost button that can provide deeper bass with a touch. The 32mm drivers deliver the best out of your favorite soundtracks.
These headphones offer up to 29 hours of playtime from a 2-hour charge via USB-C. Additionally, if you need a little extra juice, a 15-minute boost will give you another 4 hours of playtime. The cushioned headband is so light that you can barely feel it, and the soft ear cups are clearly marked for left/right ears and can be angled for optimal comfort.
In-ear Headphones
In-ear headphones go inside the ear canals. This type of headphone offers several benefits such as sound accuracy and isolation as well as comfort. In-ear headphones have silicone ear tips that fill the ear canals and allow the audio from the headphone to enter directly into the ears. However, you should keep the volume at a reasonable level to avoid causing damage to your eardrums.
Amazon Basics In-Ear Wired Headphones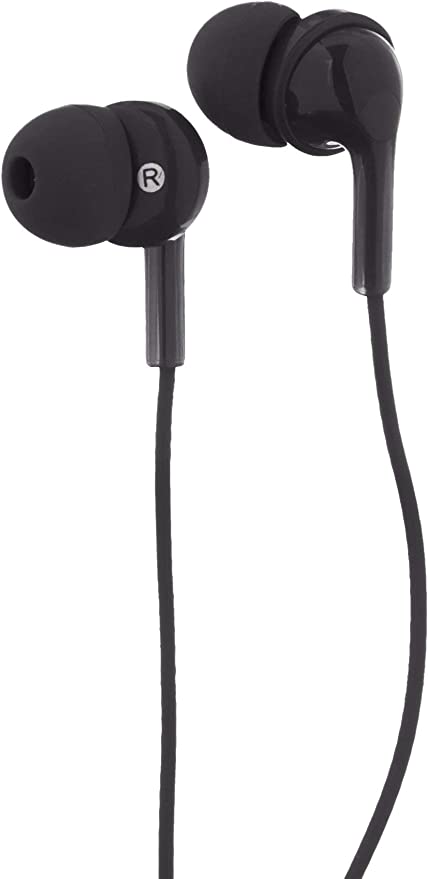 Amazon Basics In-Ear wired headphones are a pair of black in-ear wired headphones with a comfortable design and a 3.5mm gold-plated plug. They come with a built-in microphone and controller that allows you to answer or hang up calls, pause, or skip tracks. These headphones are compatible with any device that has a 3.5mm jack, including Android and iOS smartphones. However, devices without a 3.5mm jack, such as the iPhone 7, 8, 10, and Pixel 2, require an adapter.
The headphones have a 3.9-foot cable that can be threaded through clothing or a bag, and they offer a frequency range of 20-20KHz, 94±3dB, and a 10mW max input. The product also includes an upgraded internal circuit to address durability issues in the previous version.
It's worth noting that if the earbud tips are not the right size for your ear canals, you may not get the correct sound quality or call performance. Therefore, you should change the earbud tips to ones that fit more snugly in your ear.
Over-ear Headphones
Over-ear headphones rest over your ears, allowing you to hear less external noise. This type of headphone has larger ear cups than on-ear models. Over-ear headphones are quite comfortable to wear. Some cups are made of leather and velvet and don't crunch the ears.
Philips H8506 Over-Ear Wireless Headphones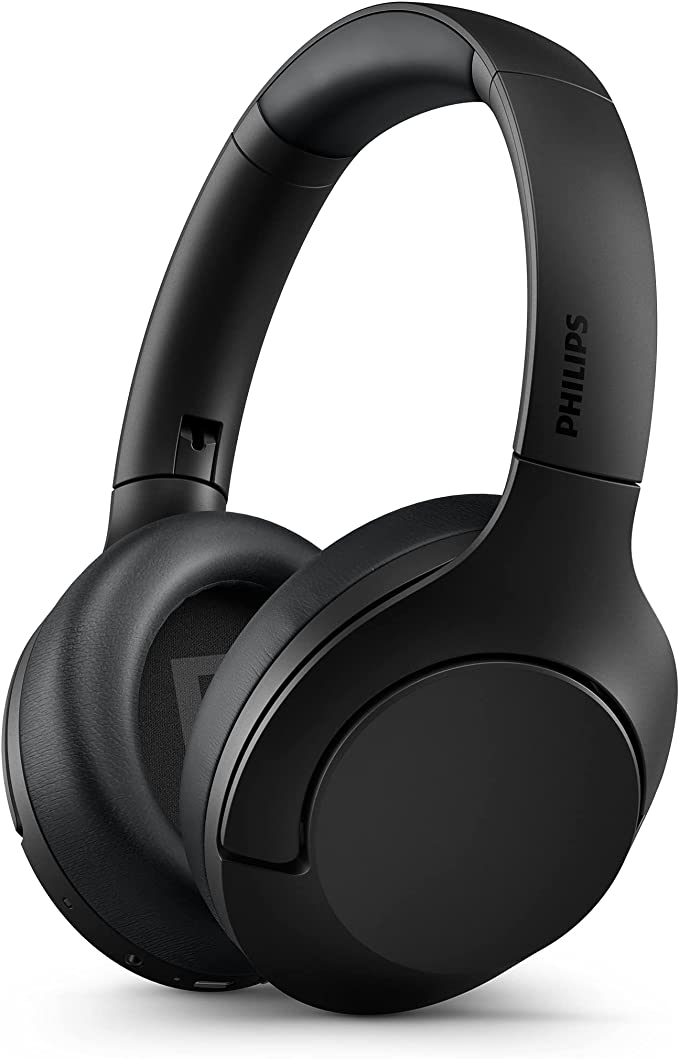 The Philips H8506 Over-Ear Wireless Headphones offer crisp sound quality with their 40 mm drivers and Hi-Res Audio compatibility. Active Noise Cancelling Pro (ANC) technology filters out external noise, and an Awareness Mode allows you to bring back external noise when desired. Furthermore, the headphones can connect to two Bluetooth devices simultaneously, allowing you to multitask and receive notifications from both devices.
The headphones also feature a sleek over-ear fit and an oval cup design, providing a comfortable fit and a sense of style. They offer up to 60 hours of playtime on a single charge and can be quickly charged for an extra 8 hours. The Philips Headphones app also allows you to customize your listening experience, adjusting sound levels, noise-cancellation modes, and sound styles.
Earbuds
Earbuds rest on the outer ear, allowing for more external noise to enter as well. This type of headphone is very compact and portable, but it doesn't create true sound isolation because of the size of the speaker. But if you don't like the intrusiveness that in-ear models give, then you should consider getting a pair of earbuds.
JBL VIBE 100 TWS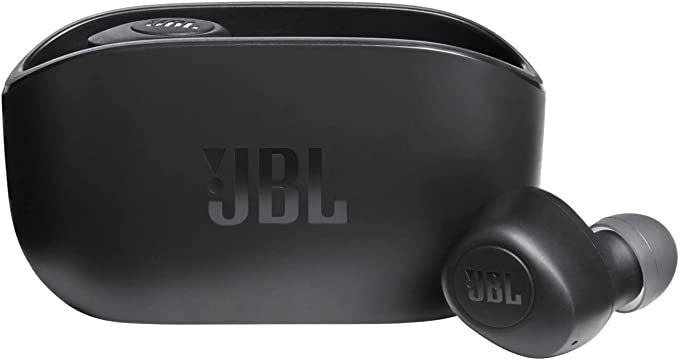 The JBL Vibe 100 TWS True Wireless In-Ear Headphones are designed to deliver deep bass sound with 8mm drivers and Bluetooth connectivity up to 30 feet, depending on the environment. The earbuds have a 20-hour battery life, with 5 hours from the earbuds and 15 hours from the charging case.
The Dual Connect feature allows you to listen with either one or both earbuds, and you can keep one earbud charging while using the other. The earbuds also feature wireless calls and access to your device's voice assistant. The box includes three different sizes of silicon ear-tips for a customized fit.
Noise-canceling Headphones
Noise-canceling headphones actively reduce the surrounding noises to create a silent environment for listening to your favorite songs. Most noise-canceling headphones use soundproofing that blocks out higher-frequency sounds. This type of headphone is ideal for those who want to completely block out the surrounding noises.
Technics Wireless Noise Cancelling Headphones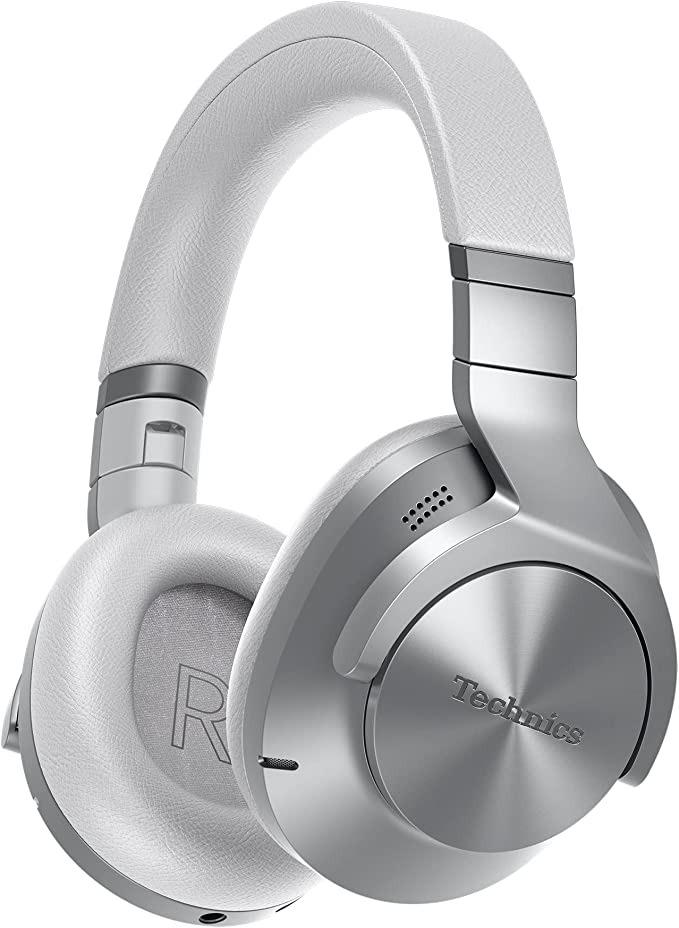 The headphones come with 8 distinct mics and advanced wind noise reduction, allowing for clear, amplified words and minimal surrounding noise. The headphones are designed for a lightweight and comfortable fit, with large, soft earpads and a headband that optimizes pressure across the entire head.
The Technics A800 earphones come in a silver color and feature multi-point connectivity, allowing you to switch seamlessly between your computer and mobile devices. With Ambient and Attention modes, you can hone in on what you want to hear while blocking out external noise.