You take your phone or tablet everywhere so you want the home gaming experience to come with you. For that, a Bluetooth game controller for Android devices will give you the same look and feel as a home system.
What is a Bluetooth Game Controller?
A Bluetooth game controller is a device that allows you to control games on your mobile phone or tablet without having to touch the screen. Bluetooth controllers can be used for many different games, including racing and sports titles. Bluetooth game controllers are wireless devices that connect to your computer via Bluetooth. They can be used in place of a keyboard or mouse, so people with disabilities may use them to play video games.
A Bluetooth game controller can be used for many different things. These controllers are wireless and use Bluetooth technology to connect wirelessly with any device that has a Bluetooth chip in it. The goal of these devices is to give gamers more control over their games, allowing them the freedom of movement they need without having cords tugging on them or getting tangled up in the wires.
Why Use A Controller For Android Gaming?
There are a lot of different types of controllers out there on the market. Some people may use them to play video games, while others might use them for their Android phones. Regardless of what you're using it for, there are a few things that you should know before buying your controller.
Better Button Command Responsiveness
The undeniable popularity of Android gaming quickly ran into a brick wall for many users. Virtual on-screen controls aren't nearly as much fun as mashing your thumbs on a real button, and the games were limited by the responsiveness of the controls. Emulators for classic games brought a hint of nostalgia to Android gaming, and people remembered how simple and fun games used to be. One of the most enjoyable details about using old school devices like a Gameboy was a simple button layout with instantaneous reactions to your commands on the screen. Android controllers bring back fast, accurate commands.
Take Back Screen Real Estate
In addition to being less responsive than physical buttons, on-screen controls take up precious pixels on your smartphone's display. Most Android gaming takes place on a screen that's only about 5.5 inches wide, and wasting a good portion of that on virtual control buttons makes a small machine even smaller. Game designers accustomed to working on consoles once had unlimited room for taskbars and navigation buttons, and when they had to adapt to the demands of tiny handheld devices, they found it's just easier and better to add stand-alone buttons outside the screen. Dedicated controllers give users back 100 percent of the screen instead of having to obscure a large portion of it with your thumbs.
More Physical Feedback From Controls
Virtual command buttons have more problems than just taking up space on the screen. There's no sensation from pressing a virtual control, and virtual buttons feel exactly the same whether you've successfully pressed them or not. If you introduce any lag whatsoever, you can't tell if you've pressed a button once or ten times, or if it's been pressed at all. Virtual buttons really put a damper on anything but turn-based, slow-paced online games. Android game controllers have the same layouts as familiar console controllers so gamers can simply plug and play they way they always have, and get real tactile feedback from the controls.
Best Game Controllers for Android to Buy
Razer Kishi Mobile Game Controller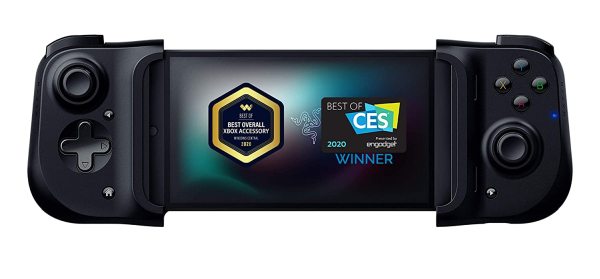 You never know when the urge to squander your life away on mindless mobile games will strike. So, rather than waiting for it to happen at a time and place that might lead you down a less-than-productive path, why not equip yourself with the ultimate tool for mobile gaming? The Kishi Mobile Game Controller by Razer is designed to bring console-level control to your phone for gaming anywhere.
It features cloud compatibility with leading cloud services including Xbox Game Pass Ultimate, Stadia, Amazon Luna, and GeForce NOW as well as hundreds of popular mobile games such as Fortnite, Minecraft (Mobile Edition), Roblox (Android), Brawlhalla (Cross Platform) Asphalt 9: Legends Black Desert Mobile emulators & many more.
The Razer Kishi controller is a mobile game controller for Android phones and tablets, but with some features not found in other controllers. Slimmer and lighter than the leading brand, Razer Kishi Mobile Game Controller offers amazing latency-free gameplay with a USB Type C charging port for pass-through charging. Play longer with its ergonomic and flexible design that fits most Android phones securely. It's the perfect partner as we shift from big screens to our mobile devices.
glap Dual Shock Wireless Controller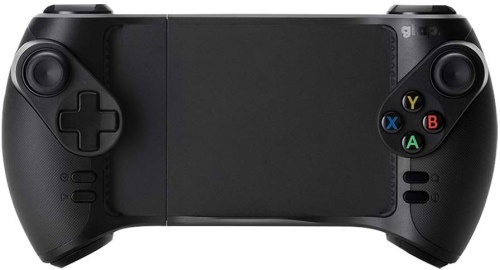 glap Dual Shock Wireless Controller is more than a simple device for gaming. It is high-end, a professional controller that can be used for various Android devices. The unit uses Bluetooth 4.1 as a connection protocol. When used on a PC, it uses cable. One of the main advantages is full compatibility with Steam and all the games are available. The battery life is 10 hours.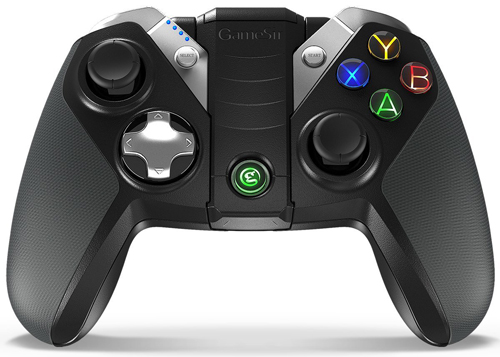 With Android and Windows compatibility, this gaming controller allows three major connections- Wired and wireless connection with dongle and Bluetooth. As the design is attractive and ergonomic, you may operate the device very efficiently. You can play games with joysticks and D-pad. The intensity of vibration is adjustable and it enables you in dealing with various scenes, related to the games.
Luxmo iPega PG9057 Gun Controller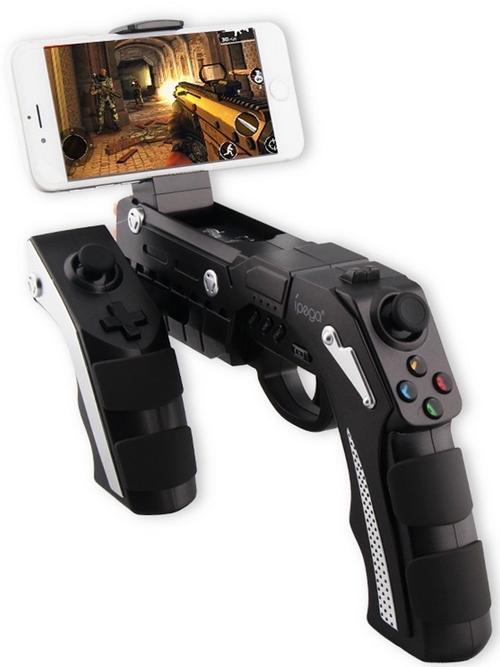 This is the first game controller that is designed like a gun, which makes you feel cool holding it. I can see that it is optimized for shooter games. A phone can be attached to the gun by plug it at the end of the gun and you move the gun to controller in-game character's movement.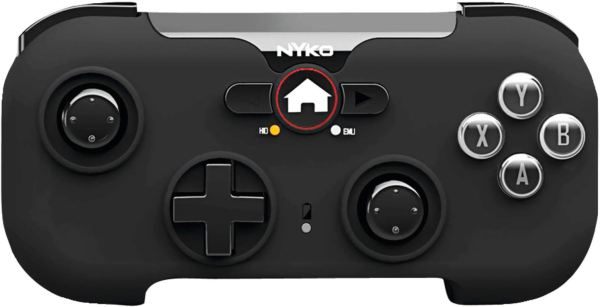 Nyko's Playpad comes complete with the company's Playground app for Android that allows you to customize the layout of the controller to fit with older game titles. You can also use the app to download keyboard profiles for older games meaning a simple press can set your controller up perfectly for the game you want to play. Additionally, the controller has an optimized HID protocol for the popular Tegra Android games, which is the feature that makes it one of the best bluetooth game controllers. The controller has HID, Keyboard mapping, and mouse emulation, which makes PlayPad compatible with 100s of titles.