Pinball is a classic genre which appears on almost every platform, including Android. Do you remember standing in front of the pinball machine at the arcade, trying to rack up as many points as possible? Well, now you can relive those glory days with these 6 best pinball games on Android. From classic machines to futuristic designs, there's something for everyone. So what are you waiting for? Start flipping some virtual balls!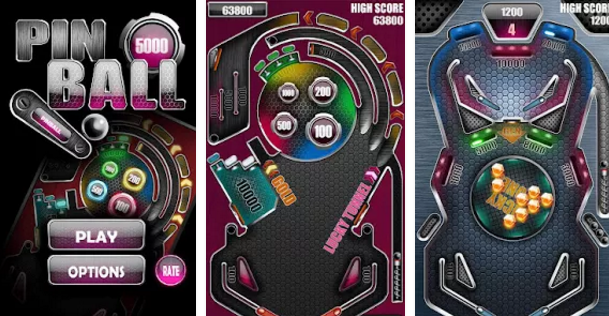 Pinball Pro will transport you back to your favorite arcade or carnival pinball tables! This game sets a new standard for realistic ball physics and graphical detail in pinball video games. You will be stunned with the level of realism and cutting-edge visuals.
Pinball Pro boasts realistic ball physics and graphical detail, which can make players feel amazing with the level of realism and cutting-edge graphics. Pinball Pro features 5 types of tables: Classic, Lucky Stones, Lucky Wheel, Carnival, and Chrismas.
How to play is simple: just press and hold anywhere on the screen to launch a new ball, then use the left and right sides of the screen to control flippers. But with five unique tables to choose from—including Classic, Lucky Stones, Lucky Wheel, Carnival, and Christmas—there's plenty of challenge and excitement to be had. Plus, the atmospheric soundtrack and sound effects create an immersive gaming atmosphere you won't want to miss.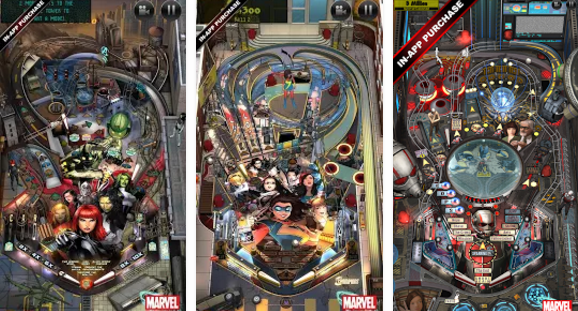 Marvel Pinball brings Marvel's superheroes to pinball table. You can play tables which include Spider-Man, Wolverine, Iron Man, Fantastic Four, Captain America, World War Hulk, Blade, Ghost Rider, Moon Knight, Thor, X-Men, The Infinity Gauntlet, Fear Itself and Civil War. The table's artwork is one of a kind. Even you aren't fan of pinball game, you will be sure love this game's graphics.
With Marvel Pinball, you get to experience the ultimate superhero pinball showdown. Help your favorite Marvel heroes rid the landscape of infamous Super Villains in an epic combination of superhuman might and immersive gameplay. Plus, with unprecedented table visuals, you'll feel like you're right in the middle of the action. So get ready to use your pinball wizardry and show those Super Villains who's boss!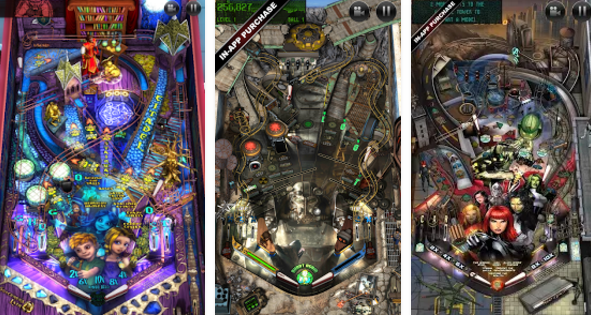 Zen Pinball is developed by Zen Studios, the pioneer of the digital pinball game. Similar to Marvel Pinball, this game features HD artwork in different type of tables, including Marvel heroes. Zen Pinball offers dozens of tables, most of them are original designs. You won't be bored with different challenges the game brings in, be it worldwide leaderboards or friend challenges.
Featuring hit tables based on some of the biggest brands in entertainment, including Marvel Comics, Star Wars, ALIEN, The Walking Dead and more, Zen Pinball is your go-to destination for all of your pinball cravings. With beautiful 3D graphics and cutting-edge ball physics, Zen Pinball is the most realistic and immersive pinball experience available on Android devices.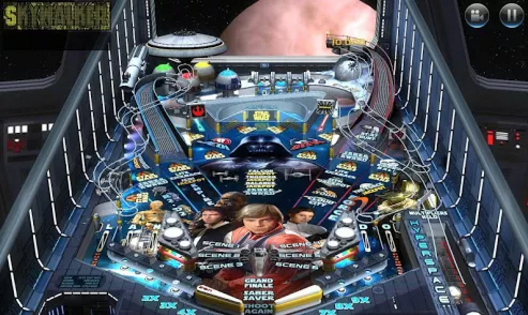 Experience the power of the Force™ with Star Wars Pinball! Set in a galaxy far, far away, this game lets you interact with the most iconic characters and relive the greatest moments of the Star Wars universe. Choose to support the Galactic Empire or the Rebel Alliance with your high scores as the Star Wars Pinball community fights for the Balance of the Force!
A Star Wars-themed pinball is a must-play for both fans of the game or the movie. You can choose to support the Galactic Empire or the Rebel Alliance with your scores. Star Wars Pinball's table is visualized with beautiful art, movie character, and tracks from the films' soundtracks.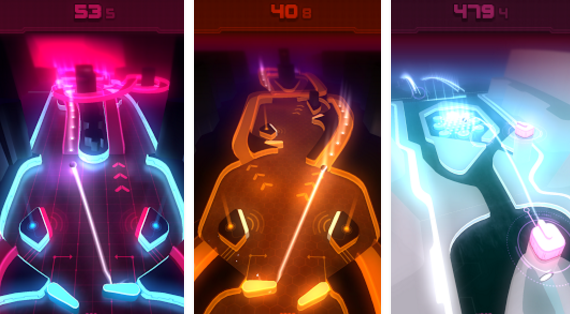 Looking for a unique and challenging pinball experience? This innovative take on the classic arcade game has been praised by players and critics alike, winning multiple awards.
If you become bored with all the pinball games with real-life graphics, choose this spin-off to play. PinOut is a spin-off of pinball game with modern graphics. You play as the ball going on an adventure. Help it roll as long as possible.
You'll need quick reflexes and sharp gameplay to make it through the continuous journey of this pulsating canyon. With retro wave beats driving you forward, you won't want to stop playing until you reach the top!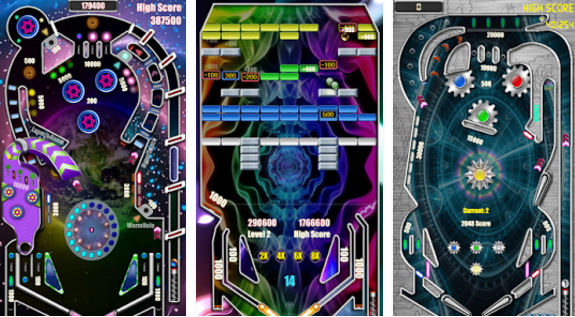 Step into a world of nostalgia with Pinball Flipper Classic! This retro arcade game features 11 different tables and machines to play, each with its own unique challenges and rewards. Whether you're a fan of classic pinball or want to try something new, this game has something for everyone. So gather your friends and family and get ready for some old-school fun!
Pinball Flipper classic attracts players with its interesting and challenging layout of scoring opportunities on the table. Pinball Flipper classic features 7 free tables with unique themes: main, light, Brick Breaker (Breakout), Pokemon, Casino slot 777, Space cadet, and metal 2048.
Conclusion
Whether you're a pinball wizard or just looking for a fun game to kill some time, these six Android pinball games are sure to please. With realistic graphics and challenging levels, these games will have you hooked for hours on end. So put on your Pinball Wizard cape and get ready to start playing! What is your favorite Android pinball game?