A bullet hell game, also known as a danmaku game, is a type of shooter game where the player must dodge a large number of projectiles. These games are typically very fast-paced and intense, with the player needing to make quick decisions in order to survive. Many bullet hell games feature stylish, anime-inspired graphics and soundtracks.
Bullet hell is a niche with lots of fans and there are many games catered to them. Here are 5 of the best bullet hell games for Android which are bound to freshen you up.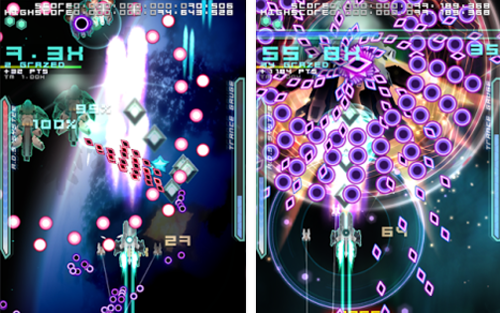 Danmaku Unlimited 2 is one of the rare games that brings the Japanese arcade genre to mobile devices. If you're looking for a modern, original take on the classic arcade game, then look no further than Danmaku Unlimited 2. You can get a higher ranking on the international scoreboard by flying the Senko fighter and shooting a lot of bullets at the enemy.
In addition to the main story mode, there's also an endless mode where you can see how long you can survive against an unending onslaught of enemies. Whether you're a seasoned arcade gamer or just looking for a new casual game to play, Danmaku Unlimited 2 is sure to keep you entertained for hours on end.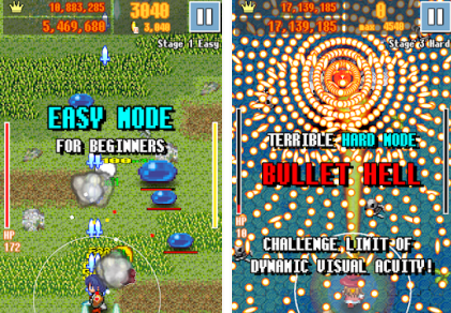 ShooMachi is a retro-style JRPG bullet hell shoot 'em up game for Android gamers. In the game, you play as Brave, who can attack the monsters with bullets. When your character becomes powered up, they become invincible.
The story of the game is about a lazy brave who is bothered by always having to fight monsters. When many monsters suddenly appear, the brave attacks them and discovers that money comes out when they do. Now you can strike a bonanza by playing as the brave in this fun and exciting game. And the controls are easy to learn and the gameplay is exciting.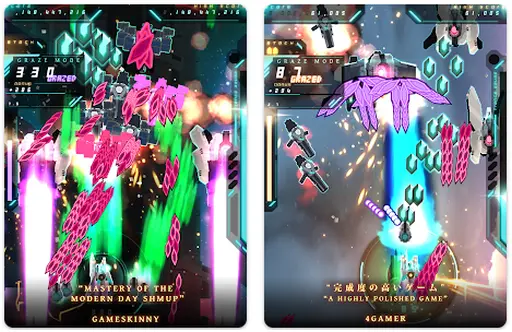 Casual gamers looking for a challenging new shooter will find everything they're looking for in DU3. The innovative SPIRIT/GRAZE system with controls tuned perfectly for touchscreens provides a level of depth and control that is unmatched in the genre.
Five handcrafted stages packed with spellbinding bullet patterns and epic boss battles provide hours of enjoyment, while up to 25 unique weapon combinations let you tailor your experience to your own playstyle.
Music by the talented Japanese indie circle BLANKFIELD sets the mood and completes the package. Multiple levels of difficulty across two unique modes cater to players of all skill levels, making Danmaku Unlimited 3 an easy recommendation for any fan of bullet hell shooters.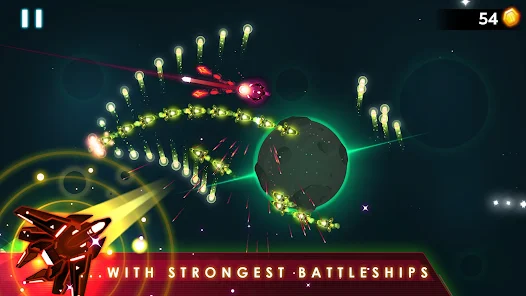 Space shooters are a dime a dozen on the Play Store, but few manage to mix in an element of music to create a skill tree. As you journey to different planets, you'll need to collect and combine nodes in order to create powerful abilities. These abilities will help you take on bosses and acquire new rewards.
The game is simple enough to pick up and play, but there's enough depth to keep you coming back for more. You can buy new ships, upgrade your powers and even change the way your ship looks. The soundtrack is well-done and helps set the tone for the game. There are over 100 levels to play through, and the developers are promising more content in the near future.
If you're looking for a space shooter with a twist, then Space Beat is well worth checking out. The combination of music and bullet hell makes it unique among its peers, and the amount of content available ensures that you'll get your money's worth.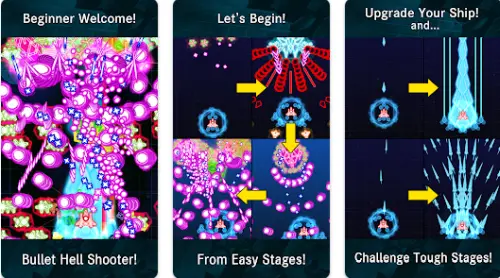 This is an authentic bullet hell shooter, perfect for anyone who wants to test their skills against some of the most challenging gameplay around.
The game offers a Chapter mode which is great for beginners, as it gradually introduces you to the mechanics of the game and helps you improve your skills. There's also a Challenge mode for those who are looking for a real challenge. With 3 different difficulties and 50 stages to play through, there's plenty of content to keep you busy.
One of the best things about this game is the ship upgrading system. You can use the points you earn after playing a stage to level up your ship, boosting its firepower and making it easier to take on the tougher challenges. So make sure you aim for a high score in the Challenge mode so you can upgrade your ship and take on even harder stages!