Playing games on your Android is a great way to kill time and games which do not require an internet connection to work are accessible at all times and have an advantage over online games.
If you're an Android user who's low on data, or just looking for a good game to kill some time, check out this list of the 10 best free games without WiFi! All of these games can be enjoyed without having to connect to the internet, so you can play them anywhere, anytime.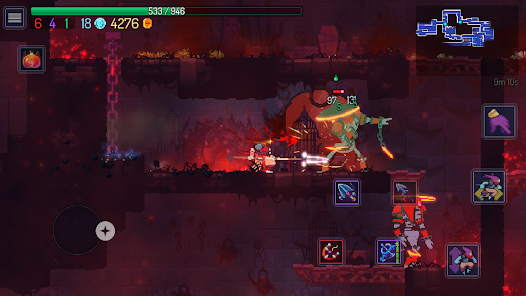 Dead Cells is an indie hit that is now available on mobile! The game features Roguevania gameplay, which is a combination of rogue-like and Metroidvania elements. The player explores an interconnected world and must defeat enemies to progress.
The game also features nonlinear progression, meaning that the player can unlock new levels with each death. Additionally, the game has a play-at-your-own-pace mechanic, allowing players to either explore the world or rush to the end. Dead Cells is a great game for fans of roguelike and Metroidvania games and is sure to provide hours of fun.
Action lovers rejoice – Shadow Fight 2 is the perfect game for you. If you've ever dreamed of being a kung fu or acrobatic master, this is your chance to make that dream a reality. With its epic combat sequences, lifelike graphics, and intuitive controls, Shadow Fight 2 is an action-packed thrill ride that will keep you coming back for more.
Journey through six different worlds filled with menacing demons, and use your custom fighter to slash, stab and fight your way to victory. Whether you prefer to go it alone or team up with friends to take down bosses, there's something for everyone in Shadow Fight 2.
Infinity Loop is a puzzle game that is both complex and fun to play. The objective of the game is to connect curved shapes to form a complete shape. Various modes challenge you in different ways. For instance, in dark mode, you need to break a shape into smaller components.
Infinity Loop is not only a logic-intensive game, but it's also entertaining! The premise of the game is to create intricate looping patterns, which can be considered both a puzzle and a logic game. There are endless levels to play and it's a great way to pass the time.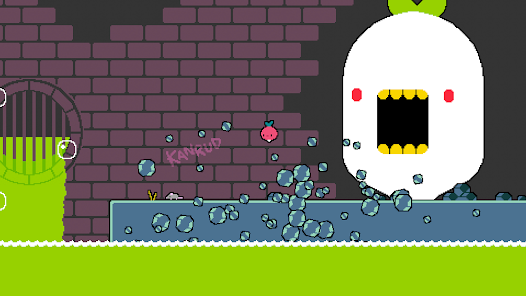 Dadish 3 is a retro platformer. In the game, you play as a radish who must save his baby radishes from an evil group of vegetables. The game features 50 levels, with various puzzles and enemies to overcome.
You'll also find a whole bunch of hidden stars to collect, as well as secret game modes to unlock. The game has a cool soundtrack and is worth checking out for fans of platformers.
My Friend Pedro is back in a brand new mobile adventure, and this time he's bringing the heat! In this sequel, Pedro's wife and kids have been kidnapped and he's been left for dead. But it's going to take more than that to split this banana's family.
Help your friend Pedro serve some ice-cold revenge, with a sprinkle of bullets on top! On foot, on a motorbike, or even on a skateboard, flip and fire your way through 37 fast-paced missions.
With non-stop action and an arsenal of weaponry at your disposal, My Friend Pedro is sure to keep you on your toes.
Monument Valley is a beautiful, hand-crafted world of minimalist 3D design, optical illusions, and palaces and temples inspired by locations from around the world. You can twist and drag to reshape the world and help Ida explore.
The game is easy for everyone to pick up and enjoy, and features a surreal and beautiful soundscape that's best experienced with headphones. You can also sync your game saves on multiple platforms.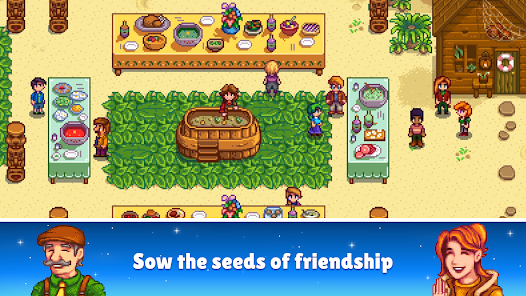 Stardew Valley is an immersive and idyllic farming simulator that has quickly become a cult classic. In Stardew Valley, you take on the role of a farmer who has inherited their grandfather's old farm plot. With a few tools and some coins, you set out to Stardew Valley to make your dreams of being a successful farmer come true.
You start by choosing what kind of farm you want to build, from a simple caretaker's farm to a sprawling ranch with all the bells and whistles. You'll need to clear your land of overgrown weeds, stones, and stumps, and then you can start planting your crops. You'll also need to take care of your animals, whether you're raising chickens for eggs or cows for milk.
Stardew Valley is more than just a farming simulator; it's also a game about building relationships with the villagers in your town. You can attend village festivals, go on quests for the villagers, and even get married and start a family.
Civilization VI is a turn-based strategy game in which you build an empire and conquer the world. The game has a clean and neat design with a fresh and intuitive interface. The graphics are high quality with smooth animations.
The game is suitable for amateurs and professional gamers. You can create buildings and upgrade structures. You can also manage your resources and improve strategic thinking skills. The game is exciting and challenging. You need to make wise choices and change the future of the planet. Civilization VI is an excellent game for those who love strategy games.
Grimvalor is a challenging hack & slash platformer with fast-paced combat in a dark fantasy world. Take control of a lone warrior on a quest to restore a corrupted realm. Embark on a journey through atmospheric landscapes and dungeons in a massive story-driven premium experience.
In Grimvalor, you'll need to master skill-based combat, learn enemy patterns, and bring them down with all your fury. The shattered lands of Vallaris are vast, and you'll need to explore them to find and upgrade equipment. Level up your character and face the legacy of King Valor's madness to prevail!
The game features stunning 3D visuals and supports Android Game Controllers. You can also customize the touch controls to your liking. The boss fights are particularly epic and definitely worth checking out. If you have multiple Android devices, you can use Play Saved Games to keep your saves in sync between devices. Plus, you can play offline if you want. Of course, the challenge is part of what makes this game so fun.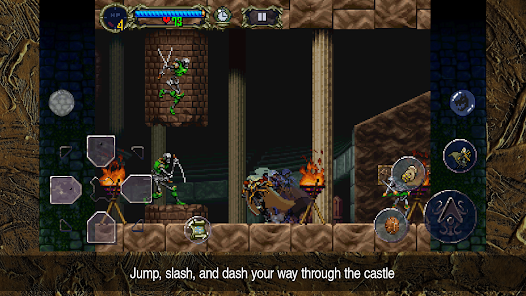 The iconic Castlevania: Symphony of the Night finally comes to mobile devices. This direct port of the classic console action RPG lets you jump, dash and slash your way through Dracula's vast castle as Alucard. You'll encounter a unique array of enemies and characters along the way, all set to the game's renowned music and graphics.
With fully compatible game controllers and a new continue feature, you can pick up right where you left off in this classic adventure. You can also unlock achievements with hard-fought battle milestones. Castlevania: Symphony of the Night is available in 6 languages: English, Japanese, German, French, Italian, and Spanish.