Action RPG games on mobile market are diverse. If you want to get yourself into an Action RPG game for Android and aren't sure which one is good, follow the list of the best Android action RPG games below.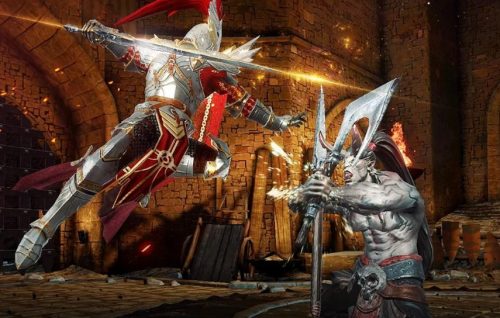 Darkness Rises features blends gorgeous graphics, innovative gameplay, and intense boss battles. The Character creator allows you to build your character from scratch. There are 4 classes to choose from: Warrior, Wizard, Assassin and Berserker.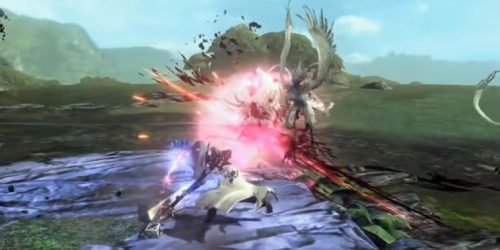 Hundred Soul brings players to real actions that take advantage of different combinations of equipment and enemies' weakness. The game has really smooth animations, beautiful graphics and great combat system. Its realistic graphics pushed to the limit of Unity Engine.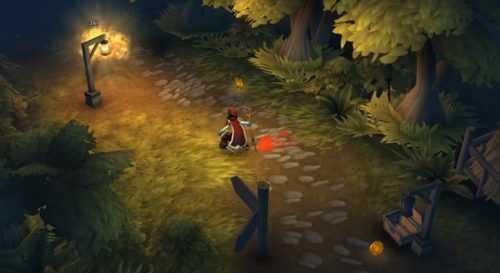 Eternium is a mobile-friendly action RPG game. The controls include "tap to move" which is more natural and relaxing than joysticks and "swipe to cast" which is easy and rewarding. Similar to Diablo, you will play as Mage, Warrior or Bounty Hunter and level them up to learn new abilities and increase your attributes, and fight against skeletons, zombies, automatons, aliens, demons, dragons and many other creatures, across three beautifully hand-crafted worlds, or in endless generated levels.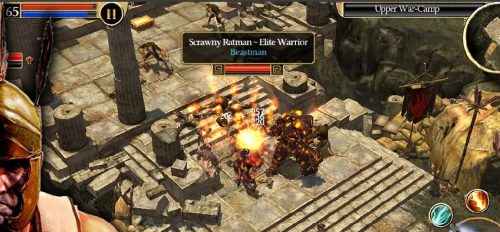 Titan Quest was originally released on PC in 2006. It is an action RPG set against a mythological background, in which the Titans have escaped from prison and are hell-bent on destroying the Earth. You will become a hero who fight for Gods to find victory for humanity and the Olympians. The game features 80 different mythological creatures, 1200+ items to discover, 30 different character classes, and 150 different character skills.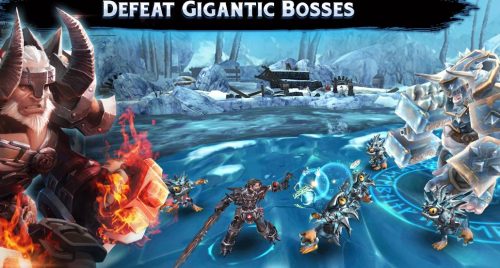 ChronoBlade is a side-scrolling RPG brawler featuring arcade-style combat. ChronoBlade has 4 characters and each one has over 30 attacks for you to chain together for high-damage combos. The game also features synchronous PvP battles.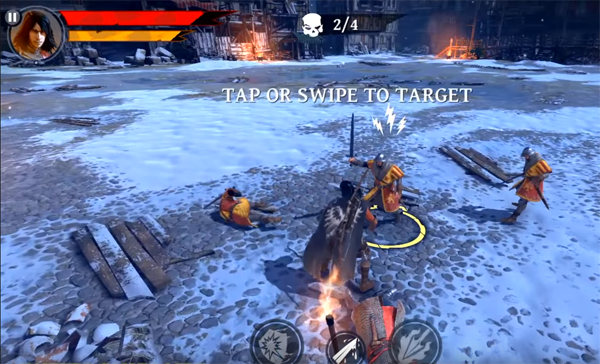 Iron Blade is a gorgeous 3D game set in medieval world. You will join millions of other players in battles against Demon Lord Baal, who is set to return for his second attempt at claiming this world. The game features castle-conquering PvP, a mode in which you can attack other players to claim their resources.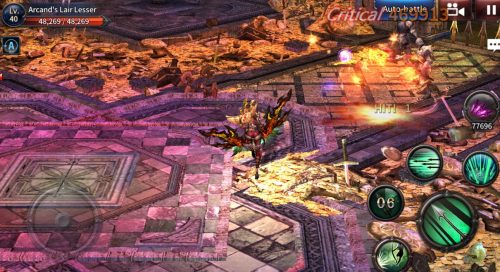 Shadowblood is a new action RPG with cool skills and sophisticated, beautiful 3D graphics. Shadowblood features 6 unique characters with over 3,000 types of armor and Soul stones to collect and use in your journey to defeat legendary monsters. The game has lots of potential to become big in autobattle action RPG niche.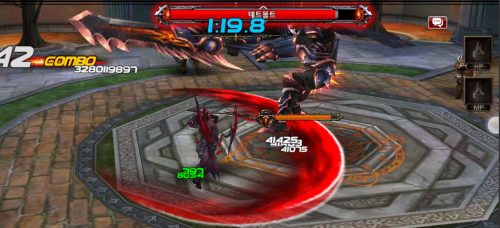 It is the most thrilling and exciting action role-playing game where you have to climb and conquer the sixty-five floors of the Tower of Tribulation. You can have pets that assist you on your adventure and use the Auto-Battle feature to conveniently complete stages. While you are on your journey, you will encounter many different champions such as The Éclair, Blood Demon, Demon Blade, Shadow Mage, Crimson Assassin, Cat Acrobat and the Burst Breaker.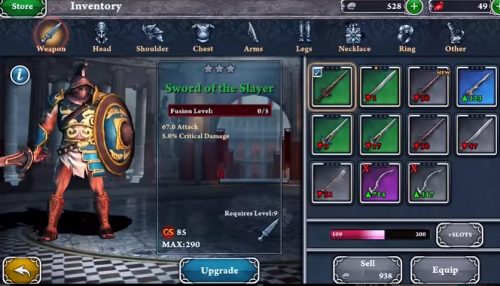 In this latest action role-playing game, you play the role of a legendary hero whose objective is to protect the ancient world from vengeful gods. Hades, Ares, and Zeus are displeased because of the rise of the Roman Republic and have sent their armies to destroy the republic. It is the job of three mortal heroes that are charged by the Senate and inspired by the Muses to fight the mighty gods and save the republic.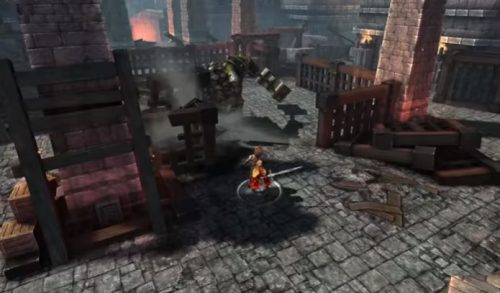 In this game, you can become an epic hero in the world after you defeat gigantic monsters. As you progress through the story and explore the biggest city of Teros, you form a team after you fight against the monsters. You can earn some money and fame by doing a few good deeds for the land. The more you build, the strength of more heroes you get, which eventually strengthens the whole team.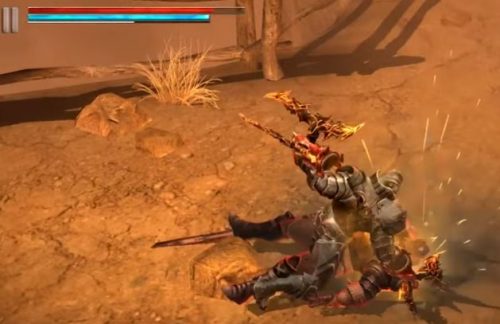 This is an old school DIY role-playing action game where you are the savior of the broken world. You need to choose the best-suited accessories, armor, and weapon to defeat different enemies in different battles. As you keep on playing, the variations in attacks and difficulty levels increase to make the game challenging for you. The game features skills system to enhance your fighting abilities and weapons consisting of the different attributes for each of type of combat.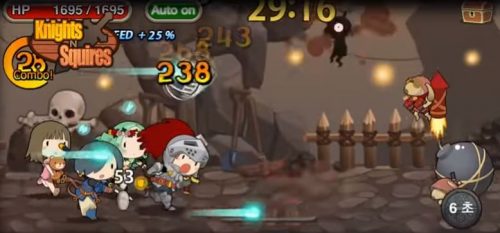 The evil forces have kidnapped the princess of the Setarian Kingdom, and you need to arm yourself with strong weapons and brave allies to defeat theses forces and bring the princess back home. This game is an ideal combination of role-playing and action. As you fight battles and win, you can power up your hero and earn powerful equipment and more than a hundred unique allies to fight with.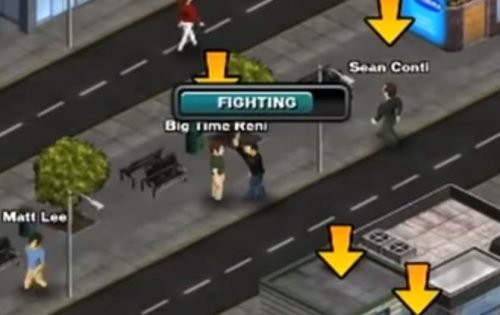 This game is one of the best action-adventure games where you can build your own criminal empire and defeat your rivals. The aim is to buy weapons, rule the streets, and fight the enemies. You can join the mafia and fight the neighbors, start a mob turf war, whack the competition and steal valuable loot, completing one job after the other.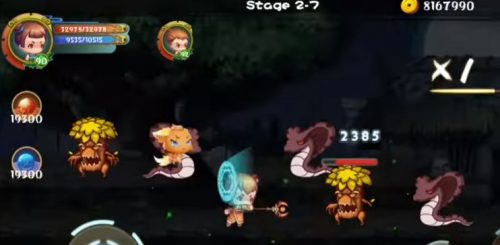 In Soul Warrior you play two characters, Shan and Hina. If you like to play a strong female character, you will love Hina, a cute but strong girl on a crusade to defeat evil in this dark world. It's a fascinating kids adventure game with awesome graphic and music that will charm every gamer of all age.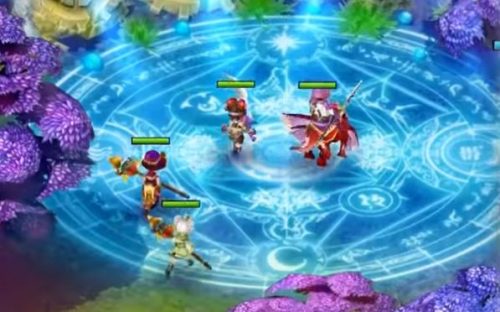 It is a traditional role-playing game that has a very moving storyline. The plot of the game is that you have to help a young adventurer solve the mystery of the mage-born and protect the world from being destructed. You need to use your skills against the dangerous and terrifying monsters while traveling to the mystical fantasy world with electrifying action on your mobile device.
Chroisen2 – Classic styled RPG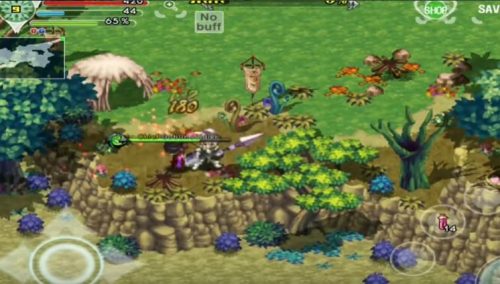 This game is counted among the best action and role-playing games for Android. It allows you to collect and master the weapons from 1200EA, and each type of weapon has five distinct levels that are normal, legend, unique, rare and magic. You can choose characters from 28 classes, collect and master your weapons from 1200ea. And each weapon has 5 level – Normal, Magic, Rare, Unique, and Legend.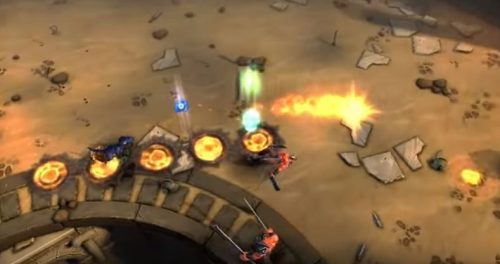 This is one of the best action role-playing games for Android where you can select one from the seven angels and protect the earth from legions of hell. It is an entirely multiplayer game that can be played against other players in the social league. You can compete to become the best SoulCraft player in the world. The game gives you the option to choose from seven different heroes from range mages to melee warriors, according to your playing style.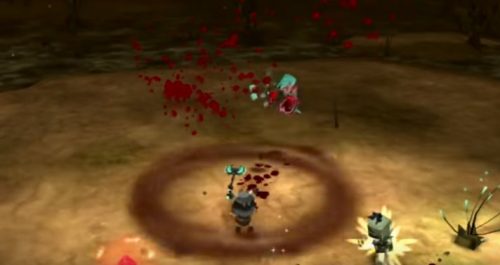 It is a game where the dark forces have gained control over the realm and your mission is to lead the epic heroes to beat the Dark Lord and free the world from darkness. It has intuitive and simple mechanics; you need to control your heroes by tapping and move towards the enemy to attack. You can form a team with four more players to defeat raid bosses in real time.
Baldur's Gate Enhanced Edition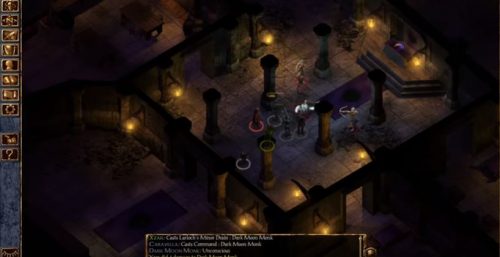 This game has become so popular since its release in 1998 because of its adventure, mystery, and intrigue. It allows you to customize your hero's abilities and traits, explore the corners of Sword Coast while you search for adventure, and recruit a group of brave allies. The game consists of original sixty-hour film and some additional expansions.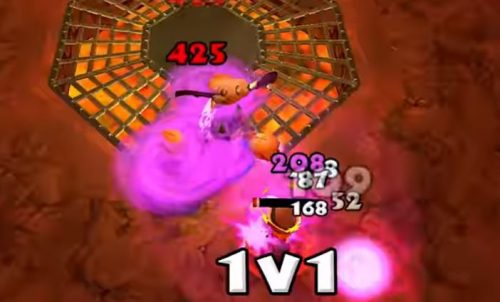 In this game, you go on a journey to search for the best loot and become the strongest hero. You can equip your rogue, warrior or wizard with wonderful loot that you find on your adventure. The role-playing action game allows you to bring other characters into your adventure as well using the Hireling system and customize the rewards and difficulty of the dungeons by choosing between eight enemy power levels. Additionally, you can test your skills against one of the four legendary bosses when an act ends. The new Pet system enables you to pick a follower to help you in your journey.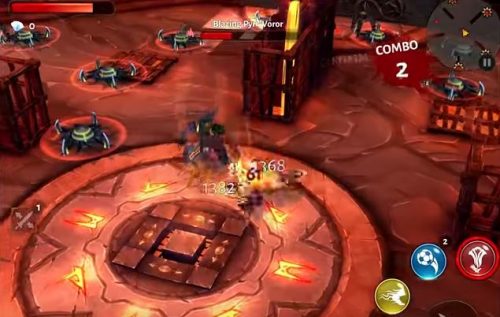 The legendary Dungeon Hunter series returns a completed overhaul of the series' original gameplay. It still keep being one the most intense hack-n-slash action RPG game ever on Android. You can fight against monsters and villains from all 69 missions of this expansive story. And over over 900 pieces of armor and weaponry are featured.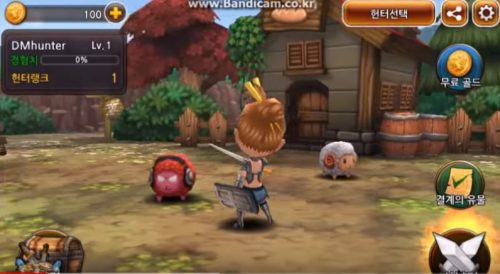 This Android action game features controlling, shooting, hitting and going to the deep dungeon after your hunter gets hit or falls and grows up. The purpose of the game is to beat the boss and collect the tokens of the sanctuary. You can keep playing it for days and even weeks as there are more than hundred missions to accomplish.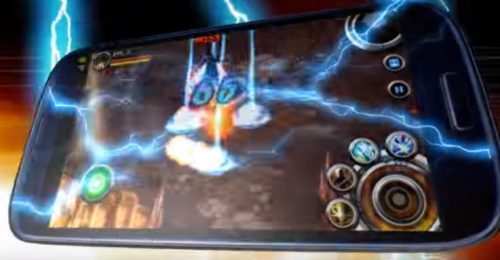 This is one of the world's most popular role-playing games that lets you travel across nine precarious realms to discover the mystery of the portal. You need to help the Celestial Kingdom expose the terrifying truth. The game allows you to play and chat with your friends in real time. You can also enter PVP matchups to destroy the competitor or join a co-op raid party to fend off cruel monsters in Raid mode.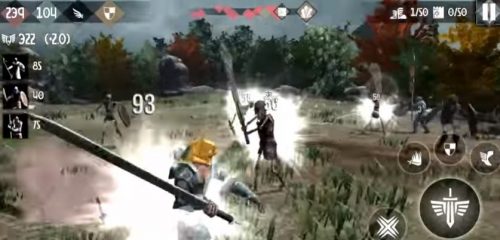 It is a 3rd person action strategy role-playing game where you face enemies from all directions. Towering giants come to battle from your left, bashing hordes of goblins high into the air. From behind, the Elven Archers throw their arrows overhead into savage Orcs and lumbering Trolls. You will see Dwarven Iron elms breaking into a limping skeleton on your right. That is not all; the enemies keep coming, and you have to keep your sword ready always.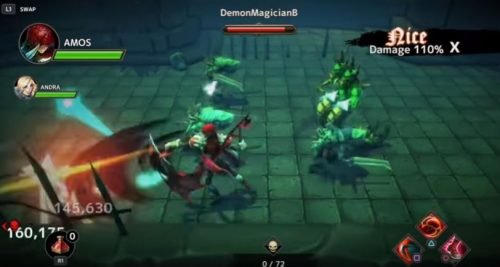 BLADE WARRIOR is an epic 3D action RPG. You are the legendary hero to regain your lost younger sister from the devils. Defeat diablo and save her! The game features a colourful and powerful combination of skills, 3 difficulty levels, and 108 dungeons to explore, and endless dungeon mode throws an infinite number of monsters your way.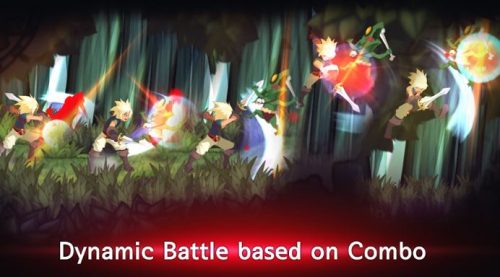 ArcaneSoul is Hack and Slash action RPG! Defeat the wicked evil groups with the sword of unparalleled magical power and experience the thrill of adventure! Make your character more powerful by leveling up, obtaining skills and collecting and strengthening items to battle with ever stronger monsters!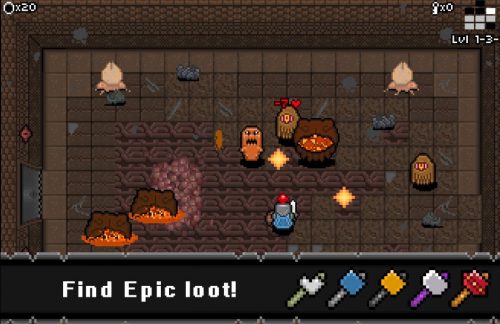 bit Dungeon combines the randomized loot of Diablo and fast action combat of Zelda. Explore randomized dungeons and hack and slash your way through dangerous bosses. The difficultly increases as you become stronger and stronger. Build your character how you want with deadly passive abilities.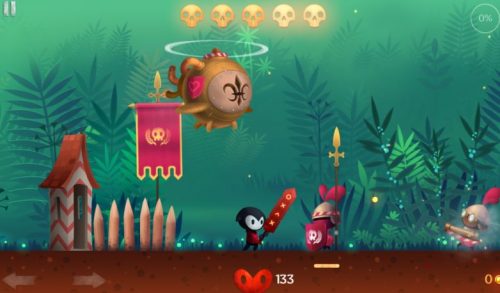 Enter the world ripe with magic and monsters! Become the Black Swordsman and slay thousands of enemies in an epic action RPG! The game is free up to character level 10. There are no microtransactions! If you like the game, you can upgrade to a premium edition.
– Take countless quests and uncover the secrets of Wilderness
– Level up your character with skills of your choice
– Hundreds of swords, armor and accessories to equip
– Play all sides and make your own decisions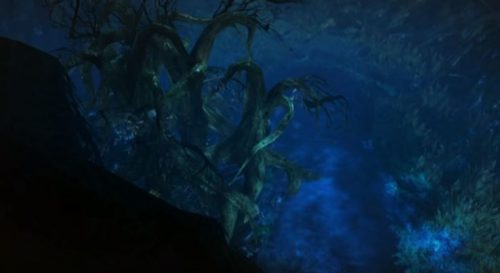 In the times of darkness, only the mightiest of heroes can save the world. Stand out against the evil all by yourself in epic single player mode, or form an unstoppable team with up to 7 of your friends in an extraordinary co-op mode. Swarms of bloodthirsty monsters, loads of epic gear to collect, dozens of skills to obtain and the most beautiful world in any Action RPG Hack n Slash on AppStore, await you. Visit a variety of locations including: swamps, dungeons, deserts, icy valleys, ancient ruins, forests, caves and many, many more. Enjoy 25+ hours single player campaign with 3 difficulty levels that make the fun more challenging.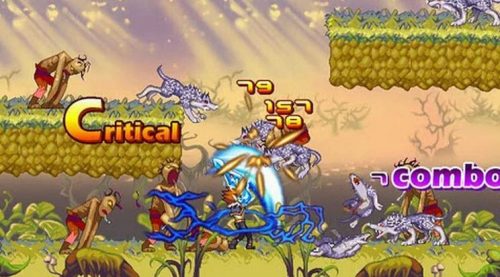 Become the Demon Prince and crush mankind's plans for conquest in this high-action blend of beat-em-up and RPG gameplay! Use various weapons to fulfill your destiny as the savior of the Demon Kingdom!
The game features 3 classes: Sword – sharp, fast and powerful; great for attacking and defending, Demon Fist – the Demon Prince uses his powerful arms to pulverize everything in his way, and Gun – no ordinary firearm, this uses magical ammunition.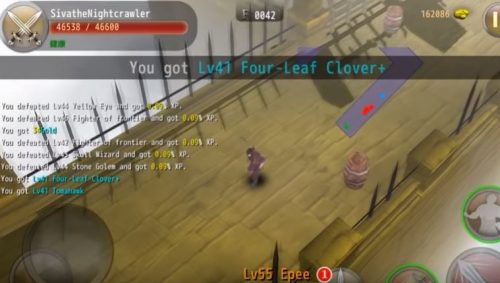 Heart Breaker is a hack and slash RPG in which you will venture into infinite dungeons. The player gets weapons, protectors, and HEARTs from enemies. These HEARTs can be equipped with a variety of effects and transplanted into items for various skills. Fight as you like with many weapons and HEARTs combined! Eat redundant HEARTs to gain experience. Eat for more strength in Heart Breaker.
Old Android Action RPG Games
Raid Brigade
Your father's kingdom has been destroyed. It is now your mission to to rebuild and reclaim the kingdom's glory.You can unlock many job classes from archers, melee fighters, to casters to make your heroes unstoppable in battle. It is wise to strategically build a team of four heroes to defend your kingdom and conquer enemy cities.
The game features 50+ unique heroes from 3 different classes: melee, archers, and casters, and over 200+ weapons, amulets, and rings to customize your heroes with.
Mission Sword
It is an action adventure role-playing game that is full of excitement and fun. You play the role of a brave sword warrior who has to go on a journey to the kingdom of death to kill the evil Necromansor using a powerful magical sword. The warrior has to collect coins and fight various obstacles that he encounters to progress further in the game. Mission Sword features three different dimensional stages, customizable touch control, and unique fighting combos. As you keep playing, you gain experience and your character levels up.
Dragon Storm
This action-adventure game focuses on searching for the evil Dark Lord who is loose from his seal. The game has some incredible features where the weakest warrior becomes the greatest, expeditions can get you precious items and when you clear the stage missions, autoplay options get unlocked. It has a fun and cool epilog with rich in-game cutscenes. As you keep playing, you receive rewards on crossing difficult dungeons and get upgraded with various items and characters.
Epic Empire: A Hero's Quest
Your role is to be the most strategic and fearless leader to save your empire from the deadly bosses and merciless bandits attacking from every corner. You have heroes that you need to train and prepare for battle and with them, you have to defend the town. As you explore the mysterious land, you will encounter several barbarians and bandits.
Soul Guardians: Age of Battle
This game is where insanity meets fun and action meets card collecting. The aim is to safeguard Midgard from the uprisings caused by the Demon Army. It is an action role-playing game where you have to collect Soul Art Cards to become strong and create extraordinary attacks. You can choose to play the single-player version or in co-op and PVP arenas with friends.
Brave Trials
This role-playing game is all about fighting the evil forces in real time. It features screen-shaking graphics, beautiful effects, fast action and deadly finishers. You can explore the screen as you use your stunning skills to deal out justice. There are various fun ways to play the game such as the Arena, the Wayfarer's War, the Party Trials, the World Boss and much more.
Darkness Reborn
Darkness Reborn is a legendary action RPG with over 25 million downloads worldwide. Experience a new era of action with Darkness Reborn with high-end graphics resembling a blockbuster PC game!
5 Classes:
– Warrior, a rock-hard physique with destructive skills
– Kunoichi, the ruthless assassin of darkness
– Mage, the mysterious sorceress with a dancing chakram
– Daemon Hunter, penetrating obstacles with his powerful and precise arrow storm
– I will destroy anyone standing in my way. Savage, the Double Ax of Destruction!
Rise of Darkness
The world is in chaos since the invasion of Underworld Demons. And the only hope to restore peace and order lies in a blood crystal that seals ancient Fiends' power. Take over the blood crystal, unseal the power within, and dominate demons, for justice or for evil.
Powered by Unity 3D engine, Rise of Darkness immerses you in a visually stunning world with endless bosses to kill and a mountain of loot to collect. Warriors, gear up and go feed your darkness side!
Soul Seeker
Soul Seeker is an action RPG beyond your wildest imaginations. Non-stop action that'll keep you on the edge of your seat! Assemble the most powerful team with the special Support System! Collect the best items to utilize the ultimate set effects! Learn about the history of Hermes through Scenario Battles!
Enter Battle Mode for different battle styles! Play with a collection of over 200 characters!
ETERNITY WARRIORS 3
The most acclaimed action/RPG game returns with 3x the Heroes, 3x the Dungeons and 3x the Loot- now with PvP! As the last Demon Tower fell, the people of Northern Udar cheered their new hero. Their cheers, however, were short lived. Corrupted by demon magic, the last of the great Dragons unleashed a horrible evil upon the world by unsealing the Eternity Sword. Mawzok'Kahl, Lord of Hell, self-proclaimed Heir to the World, sets his sights on the kingdoms of Udar. And as suddenly as it came, it seems as though peace in Northern Udar has once again been snuffed out. Northern Udar is in need of a hero once more, more now than ever! Every man, woman and child depends on it, they depend… on you.
Star Wars™: KOTOR
It is four thousand years before the Galactic Empire and hundreds of Jedi Knights have fallen in battle against the ruthless Sith. You are the last hope of the Jedi Order. Can you master the awesome power of the Force on your quest to save the Republic? Or will you fall to the lure of the dark side? Hero or villain, savior or conqueror… you alone will determine the destiny of the entire galaxy! The game is an epic Star Wars™ role-playing experience with unique characters, creatures, vehicles and planets. Learn to use the Force with over 40 different powers, plus build your own Lightsaber! Adventure through iconic Star Wars locations, including Tatooine and the Wookiee homeworld Kashyyyk!
Archangel
The forces of evil are mobilizing in defiance of heavenly rule. As an Archangel your task is not merely to halt their rise – you must inflict a justice so brutal and uncompromising that none will ever again defy the will of Heaven. Black Tower Studios and Unity Games conjure visceral action tailored for touch in this epic clash between good and evil. The games boasts 30 levels of intense, martial and spell-casting action, over 100 items to collect, some with unique spells and abilities to add to your repertoire.
Iron Knights
After centuries of peace with the ruling of the Armross Empire. Corrupted Fallen Bishop Balmostat opens a gate to the underworld summoning the Dark King, Maggedron and his army. having the land swallowed by blood and chaos. Join the world of Chaos to save the world from the Dark King Maggedron..
Play with up to 4 units and summon your friends' Hero to aid you in danger. Collect various type of Heroes to build the Best Party from over 200 fellows. Upgrade your equipments from over 1000 of items to loot.
SLINGSHOT BRAVES
Enter a world of action RPG like you've never seen before! Enter the world of Slingshot Braves, use your strength to solve the mysteries of the land and its inhabitants, defeat the demons, and be the most powerful hunter!
Slingshot Braves is an immersive fantasy RPG that lets you become an adventurer in search of the legendary demon-slaying Slingshot.
SUMMON MASTERS
Guild Leaders! Are You Ready for Adventures to build the Strongest Guild? Summon Masters will take RPG and turns in on its head! There are total 150 unique units. With unit and weapon upgrade system, strengthen your battalion to the maximum level.
Wraithborne – Action RPG Free
The RPG Wraithborne is the best free-2-play Action RPG dungeon crawler game for Android on Google Play. If you are tired of your castle and clash with clans of farm games, been a hunter of dungeons, already craft your soul and done fighting dragons – then this game of war is your destiny. Fight with blood & glory, you are a warrior of eternity in a world of war crafting your legendary hero to his destiny with fire. Restore order and chaos, test your final fantasy against arcane legends, and call on the duty to unleash hell. There are no gun bros, candy, puzzle or city of crime – only spells, wraiths and demon monsters in this saga made with Unreal Engine.
Demonic Savior
Thrilling action, dauntless heroes, and stunning graphics, all wrapped up in a compelling multi-scenario storyline! The journey starts now in Demonic Savior! The game boasts thrilling action and stunning graphics. You can utilize each character's unique fighting style to defeat your enemies. There are up to 60 main and sub-quests for every character, and over 300 quests for you to conquer.