Are you looking for the best match-3 games for iOS? Here are the top ten games that will surely keep you engaged and entertained.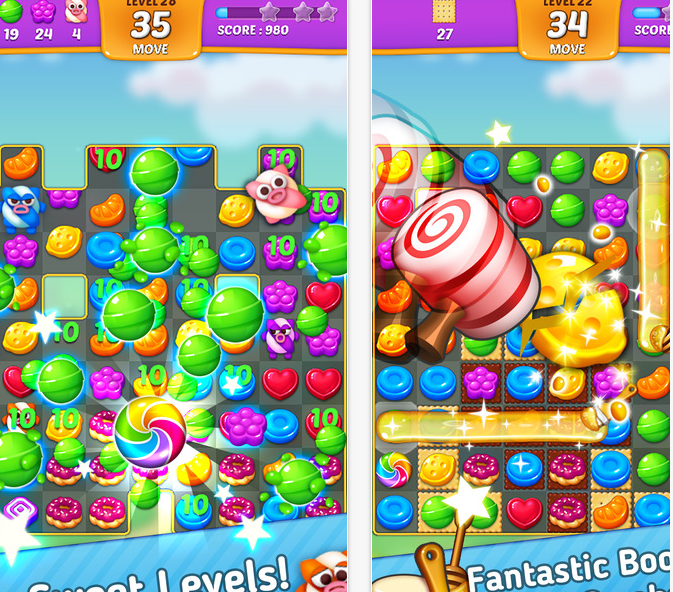 Lollipop match-3 puzzle is a compelling game that allows you to play offline, anytime you want. Besides, there is no time limit. You can relish the hours brimmed with fun in this candy world. This game is all about lovely bright colors and tasty candies. All you need to do is swap and match three or more candies that have the same color to complete the level.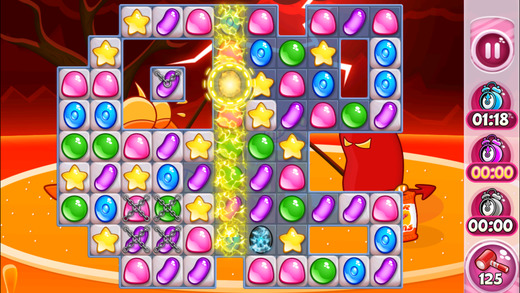 Are you a person who doesn't like a game with time limits or life system? Then Jewel World Candy Edition is the right game for you. In this match-3 puzzle, you'll need to destroy the backgrounds tile entirely to finish more than 300 levels. You will also get a diverse range of delicious candies such as plasma, electrical, fire, or candy bomb after the completion of each chapter.
Disco Bees – The Fun New Match 3 Game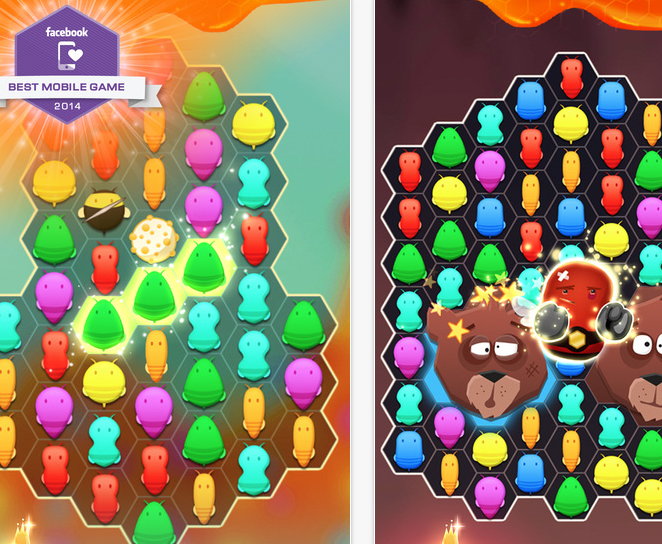 This entertaining match-3 game has been listed as one of the best new games by Editor's Choice on the App Store. It is a lively game that allows you to match and swap brilliantly colorful bees in the hives. You can play this game on a broad range of unique honeycomb-shaped boards and unlock exciting locations along with challenging puzzles to assess your skills.
Sugar Smash: Book of Life – Free Match 3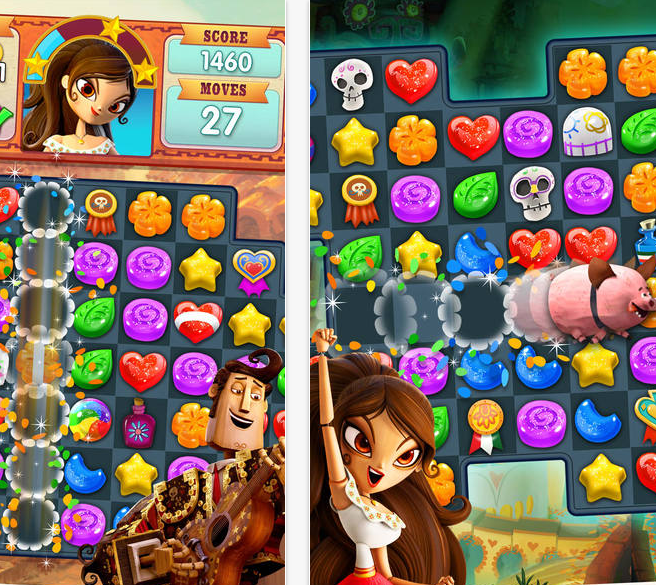 This game is inspired by the popular animated film, The Book of Life. In this addictive and colorful match-3, you'll need to help Maria, Manolo, and Joaquin gather a variety of beautiful charms as well as scrumptious treats as they get ready for a legendary celebration. Just swap sugar candies, match rainbow drops, and master this challenging yet fun puzzle adventure.
Match-3 Doodle Monsters and Zombies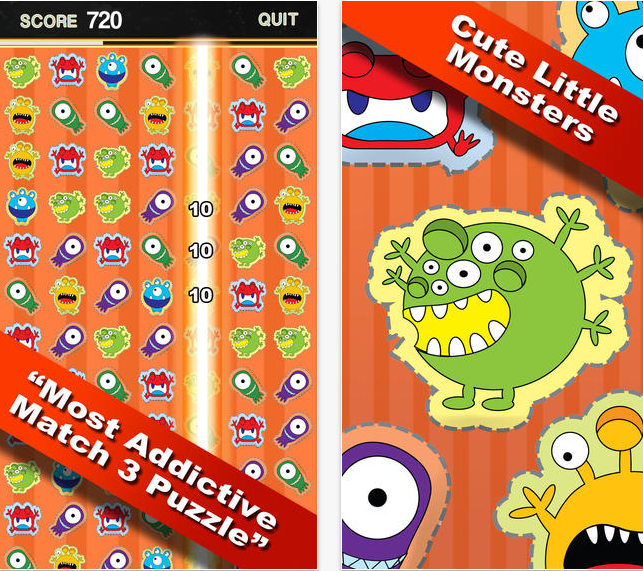 If you love doodles and monsters, then download this addictive match-3 game now. It contains cute monsters and an award-winning soundtrack that will increase your interest throughout the puzzle. Not just that, but it also has a multiplayer mode so that you can play with your friends too.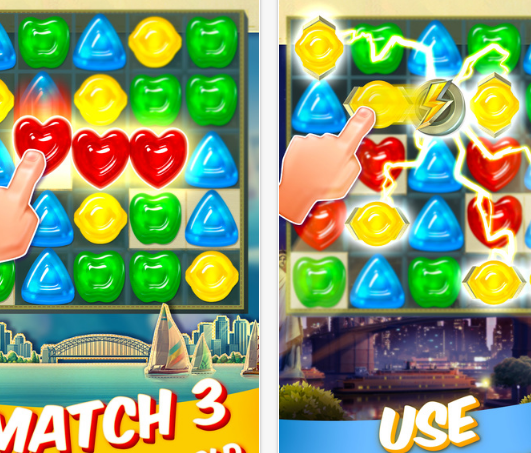 Searching for a match-3 game that lets you travel around the world? Gummy Drop is the one for you! You can go on an excursion to Sydney, San Francisco, Tokyo, Paris, Rome, London, and any other city that you like. You just require travel vouchers, which you can earn by completing the previous levels! Moreover, you can store all your accomplishments in your very own passport!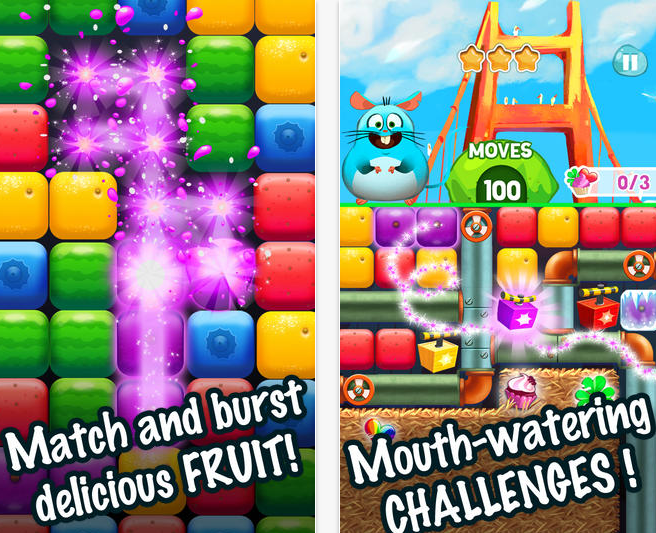 It is the latest game in the match-3 puzzle world. It lets you discover and blast all the scrumptious food bunches with just a tap. Knock all the same color candies so that they can collapse in a juicy outburst of excitement. You can play over 100 levels with unique challenges and fun puzzles in this game!
This game is all about the alpine settings. You will need to free the avalanche zones and remove all the grassy patches from the slopes before the time runs out. This game possesses endless exciting levels so that you can play it all day and night, without any interruptions.
In the amazing world of Tap Zoo, you can build, maintain, and supervise your very own zoo by gathering a vast variety of animals through mixing and matching. It is the best match-3 zoo game that has ever existed. Just mix three animals and discover new species. Moreover, you can decorate your zoo with trees, stores, attractions, restaurants, and much more!
It is one of the most played jewel-matching puzzles because of its addictive layout, interesting themes, and challenging levels. You'll need to quickly match three or more glittery jewels in sixty seconds to complete the level. You can also challenge your friends and invite them to beat your score.