When it comes to survival games, few platforms have the breadth of selection and the quality thereof that the Android has. From everything to survival horror to battle arena games, the Android's survival video game genre has a little something for everyone but, of course, only a few games merit the top. In this list we are going to tell you about our top Android video games currently available right now in the Google Play store. You can download them yourself and decided what's best for you but, given how many there are out there, this list should serve as a useful guide to finding some of the best games quickly.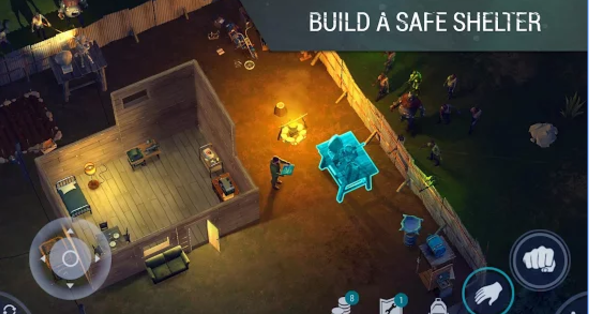 Last Day on Earth is a free-to-play game which combines many genres, MMORPG, zombie, shooter, and survival. Your mission is to stay alive and survive as long as you can in this post apocalypse world by crafting, killing zombies, making friends, and joining clans..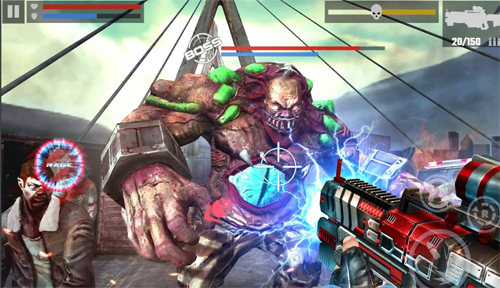 A game from VNG Game Studios, Dead Target is a survival horror game featuring everyone's favorite bad guy – zombies. If you're a fan of Resident Evil Survivor or zombies in general, Dead Target offers a really grim atmosphere and awesome, addictive gameplay.
Zombie Survival: Game of the Dead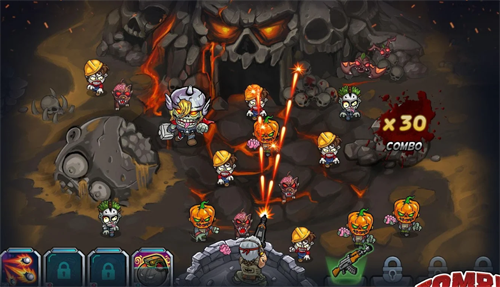 One Pixel Studio's Zombie Survival: Game of the Dead is a lot different from the previous entry, Dead Target, in that it features an overhead style of gameplay that emphasizes an almost arcade like action sequence that pits players against hordes of cartoon zombies.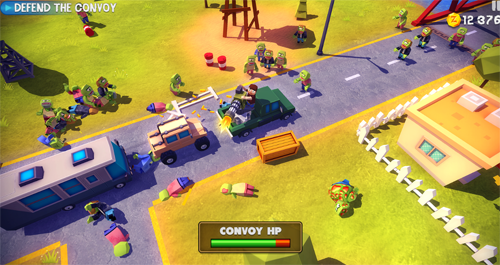 DogByte Games' Dead Venture: Zombie Survival has multiple modes, including a robust story mode, in the trappings of an Android zombie survival game. A melding of the two styles found in Dead Target and Zombie Survival: Game of the Dead, Dead Venture: Zombie Survival stands on its own because of its variety of video game modes.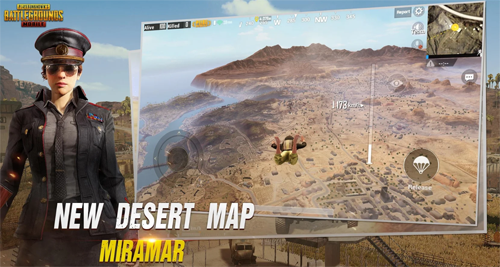 PlayerUnknown Battlegrounds' mobile installment is all the battle royale action you know and love on the small screen. If you're not familiar with the battle royale concept, basically you are dropped into an arena with a ton of other players where everyone is fighting for survival using anything they can get their hands on in the game. It's easy to see why this title is so popular, and the Android portable version is a great time waster for the smartphone.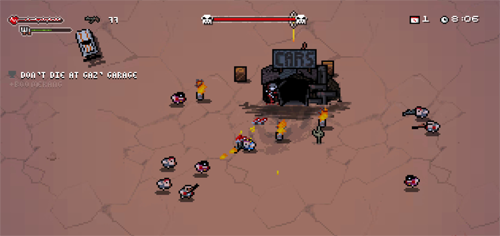 This is a resource management game with survival elements set in a post-apocalyptic world. While that might sound like a fairly basic description to you, it's a pretty complicated game and definitely worthy of a download.
Jurassic Survival Island 2: Dinosaurs & Craft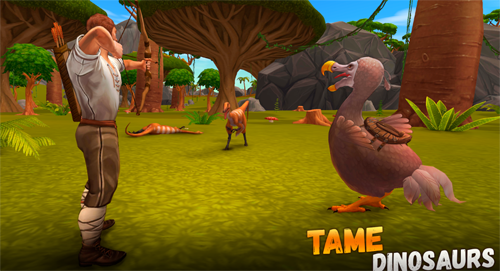 Manage your resources and survive in this dinosaur-filled environment where every turn of the corner could mean your demise.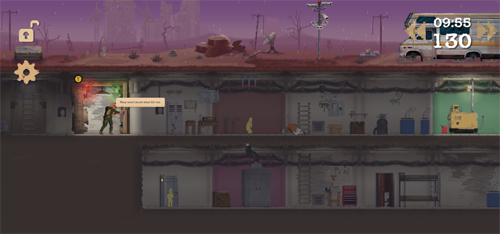 A fallout shelter simulation, you manage your resources and the wellbeing of your shelter's inhabitants to make sure everybody is taken care of and you can live to fight another day.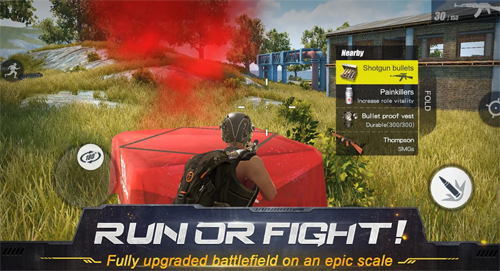 A battle royale style game featuring 120 combatants, Rules of Survival is similar to PlayerUnknown's Battlegrounds but built for the Android from the ground up, giving the player a more tailored experience.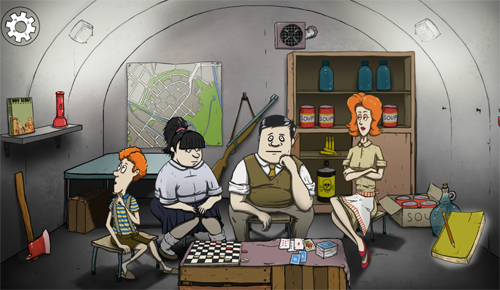 You have sixty seconds to collect as many supplies as you need for your fallout shelter. Combining golden age arcade mechanics with survival gaming makes for one of the more interesting titles on this list.
The Last Maverick Survival Raft Adventure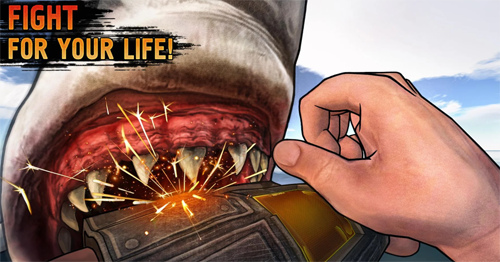 You're on a raft all alone in the middle of a vast body of water filled with sharks. What could possibly go wrong?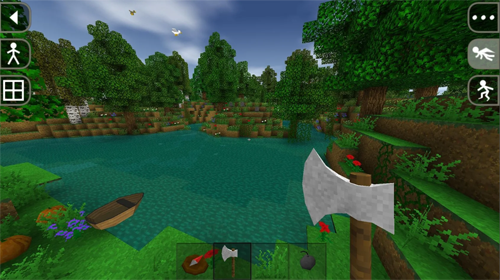 Survivalcraft is similar to Minecraft with many great features such as open world, logic elements, weather, boats, ridable animals, explosions, clothes, armor and many more. It does so while maintaining its own realistic, survival-themed style.
There are lots of things to do in SurvivalCraft's infinite blocky world in order to survive – exploring, mining resources, crafting tools and weapons, making traps and growing plants, tailoring clothes and hunting animals, building a shelter to survive cold nights and sharing your worlds online, riding horses or camels and herd cattle, and many more.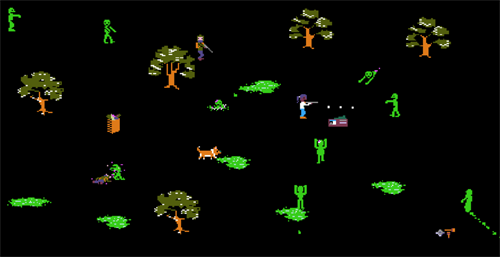 Organ Trail is a classic zombie survival game. The Director's Cut version wonderful and almost surprisingly expansive experience to the current wonderful world. In this game, you will travel in a station wagon with 4 friends, scavenging for supplies and pushing back the undead who can infect your friends with deceases. The games is a blast for those who love 16-bit art, retro beeps and boops, and horror theme.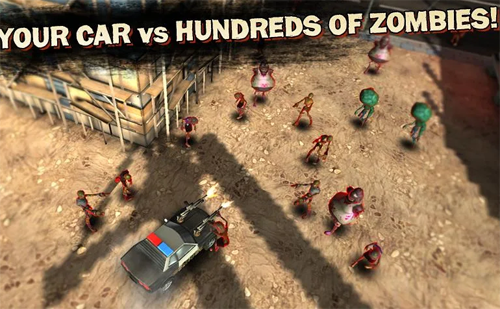 What will you do when the zombies have taken over your town? In Gears & Guts, you are the last hope to crush the zombies. The game features wide-open combat in an open world, sports cars, dozens of vehicles used to crush zombies under their tires, and different types of undeads for you to challenge.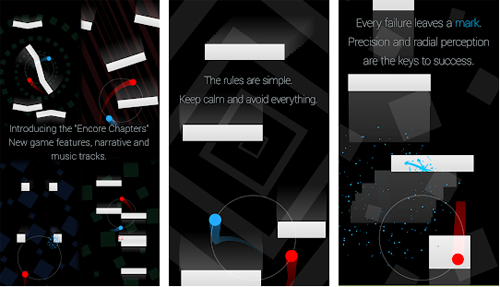 Your survival depends on protecting two vessels – they are devices in sync. There are eight chapters of deceptive narrative and nerve-twisting gameplay for players to enjoy. Each stage can be replayed to perfect your scores and unlock over 25 achievements. The game has an outstanding handcrafted soundtrack by Melbourne composer and Gotye multi-instrumentalist Tim Shiel.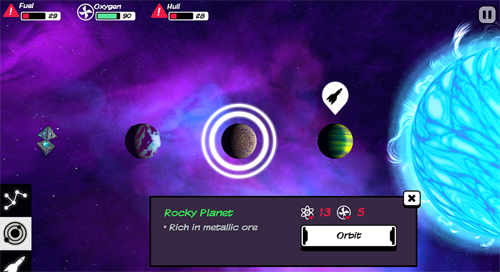 You are an astronaut awaking from cryonics not in the solar system. In Out There, you play as an astronaut awaking from cryonics outside of the solar system, you will have to survive by gathering drifting in the void, and spotting garden planets to refill your oxygen supply. Out There features over 300 multiple choices, epic main storyline with 3 different endings, 8 spaceships with different specs to discover, and 20 alien technologies to develop.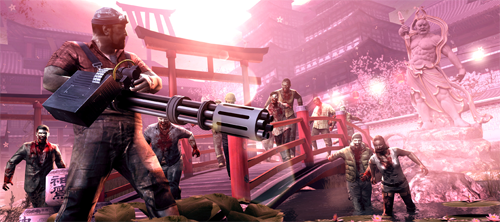 Dead Trigger 2 is constantly getting bigger and bigger with over 10 million downloads and 2 million reviews. Players can explore 3 regions, use 30 kinds of weapons. The game has cutting-edge graphics, including real time water reflections, dynamic vegetation and enhanced ragdolls. Dead Trigger 2 supports gamepad so buy one to enjoy the game at 100 percents.