First person shooters have never failed to top market charts and the recent expansion of the genre onto the smartphone format has only further proven fps's popularity.
For many people around the world, their smartphone is their primary access point to the world of video games. That's why ports of PlayerUnknown's Battlegrounds are such a big deal.
If you haven't gotten in on the battle royale craze, there are a ton of apps out there for your smartphone to help you get started.
What is that you say? You thought you could only play PlayerUnknown's Battlegrounds on a PC or home console? Nope, now you have the option of sniping strangers on your smartphone.
And there are a ton of apps to choose from outside of the name brands like PUBG and Fortnite.
In this article we list the apps currently on offer in the battle royale genre and we give you our recommendations on what you can download.
PlayerUnknown's Battlegrounds Mobile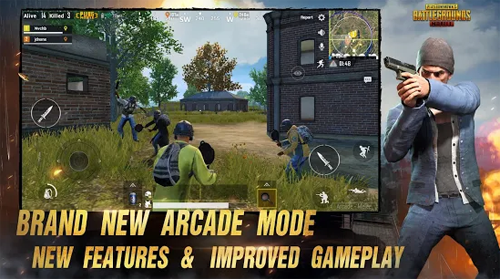 The first game on this list is the uber-famous PlayerUnknown's Battlegrounds from Tencent Games. The app version brings the PC experience to the portable screen and features 100 players who have to find weapons and survive. Kind of like the brand name in this genre, PUBG's app iteration is being widely praised for its expert translation of the experience to the smartphone.
Battle Royale 3D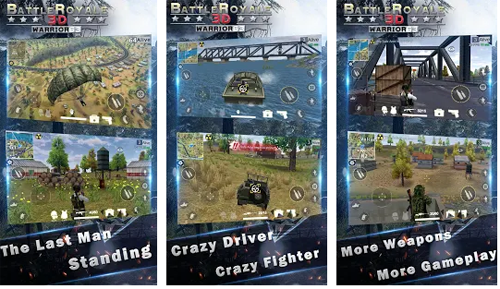 LQ-Game's Battle Royale 3D – Warrior63 features smaller arenas than PUBG but offers the same kind of basic gameplay. This game was built for the smartphone from the ground up and it really shows in certain points. So far gamers love it on the Google Play Store.
Free Fire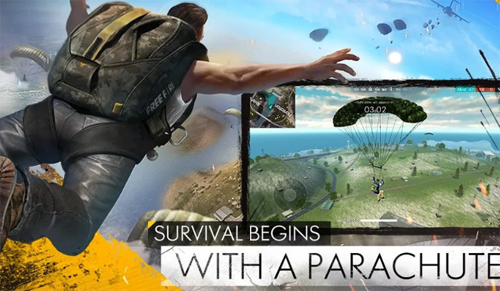 Garena Free Fire puts you against 49 other players in a big battle royale match on a small island. This game sports a feature called Death Race which is a vehicle-only mode that is a neat take on the battle royale match. The matches have a strict 10 minute time limit which only puts pressure on players to get it done!
Knives Out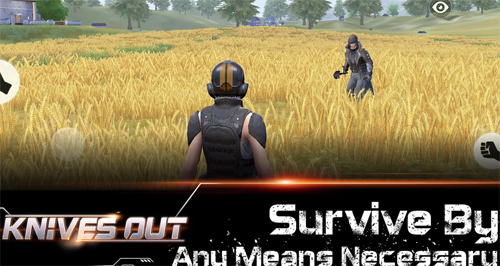 In terms of PUBG inspired games, Knives Out is another game like LQ-Game's Battle Royale 3D that ports the modern PC classic to smartphone in a tailored experience. This game doesn't really distinguish itself too much from those games but might appeal to players that just can't get enough of this genre.
Rules of Survival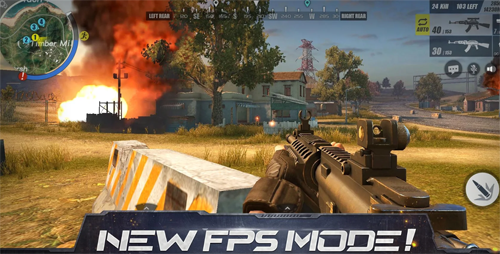 Rules of Survival, on the other hand, is these apps on steroids. Like PUBG it has a 8×8 km battlefield, but this one is filled with 300 contenders. With a shrinking zone, you can only imagine the carnage that ensues. This massive scale also applies to team battles. This results in some truly insane matches and intense action all on your smartphone.
Last Battleground: Survival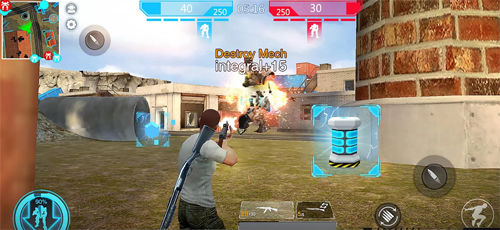 Last Battleground: Survival is a mech-based battle royale game. Reminiscent of the Mech Warrior games of yesterday, Last Battleground: Survival stands out on this list. For those gamers looking for something different, this game should be at the top of your list.
Pixel's Unknown Battle Ground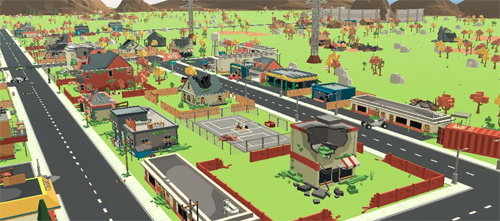 Pixel's Unknown Battle Ground voxel-based glorious battle royale gaming. That is what Pixel's Unknown Battle Ground is and it is amazing.