WordPress, Drupal, and Joomla are some of the most used CMS. However, these CMS are not suitable for everyone. CMS such as WordPress is an excellent tool due to its ease of installation and vast collections of plugins available. However, these CMSs are flooded with data and codes.
Most of the features offered by the traditional CMS may not be necessary for small websites or bloggers. The need for speed is another factor that needs to be addressed. The increasing functionality of flat-file CMS is hard to overlook when creating a website.
A flat-file CMS is a system that requires no database; it can take data even from text files. A database is not a requirement any longer; flat-file CMS is gaining popularity, especially among those who want to create simple websites. Database CMS like WordPress is still used by many web developers, however, for start-up websites, simple and lightweight CMS like flat-file is trending.
A flat-file CMS is preferred over database CMS as they are easier to install and deploy without the database with a simple FTP client. The demand for a resource is also lesser which allows shared hosting easy. It only requires transferring files to migrate from one host to another. Fewer entry points on flat-file CMS also make the system more secure.
The only downsides of using flat-file CMS are that as it is a fairly new system learning the system will take a while and there are fewer communities and plugins to use. It is also suitable for only small sites with fewer web pages.
The following are the best flat-file CMS to build a website without a database.
10 Best Simple CMS Options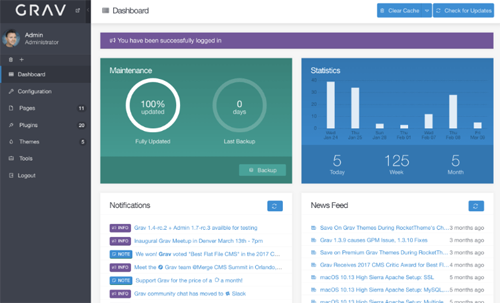 Grav is an open-source CMS and is built using YAML and Symfony. It also reads Markdown content as well as HTML files. It also comes with a built-in asset manager for easy one-click installation. Grav creates template using the Twig template engine for easy template customization. You can make a ready-to-go template in any theme you want using Grav. Grav is emerging as one of the most used flat-files CMS in the market as it offers the users more powerful features and freehand content creations. It is faster and has more resource allocation than other flat CMS in the market.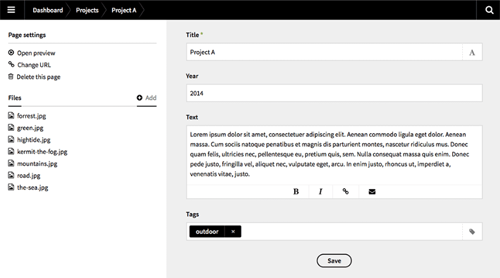 One of the most interesting flat-file CMS available is the Kirby. Kirby makes writing fun and enjoyable by using different plugins. The default format for writing the content on Kirby is Markdown format; you can also use the Markdown Editor plugins to make writing more interesting. Kirby is widely used in web development as it is easy to use and you can also upload your content manually or use the Kirby panel to upload your content as a blog or web page.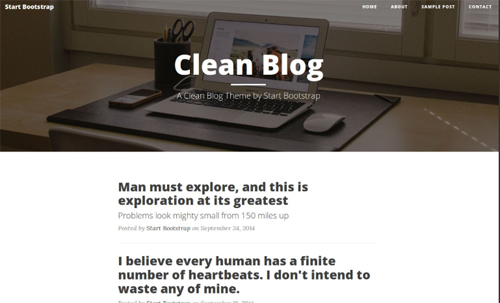 Pico is the go-to lightweight CMS for web developers looking for a fast flat-file CMS. Pico uses the Twig to format the template and the Markdown for writing the content. It also supports HTML files for coding. Although to install Pico, little technical know-how is required, Pico is a lightweight, easy-to-use, and simple CMS. It queries all its content from text files. Many community themes are available to make your website more interesting. Several plugins are also available to increase the functionality of your site.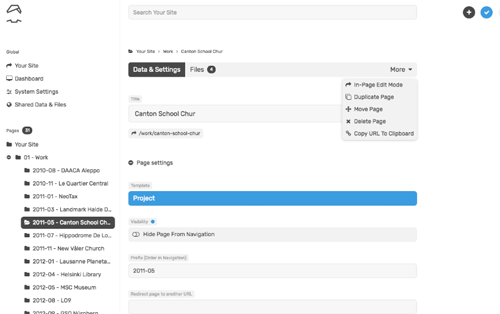 Automad flat-file CMS is great for those looking to start quickly using several responsive themes. Automad creates themes using a template engine and offers many functions to help launch the page contents. Automad also queries its content from text files and uploads them to the folder. Automad is an ideal CMS for those who are not familiar with coding by using the web interface to add content. It also comes with a built-in search engine, caching engine, and tagging system.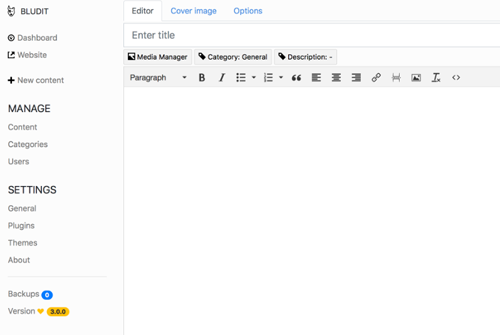 Bludit is another free open-source flat-file CMS that is based on JSON format. It comes with appealing default themes and a clean admin panel. Bludit can create themes using frameworks like Bootstrap, Skel, Kube, etc. Users can either use the HTML files or Markdown format to add the content.
Users can also run the Bludit installer to upload zip files. Several powerful plug-ins are also available for Bludit which can be easily downloaded online. Another attractive feature of Bludit is that it provides privacy and security to the users and does not use or track any external resources.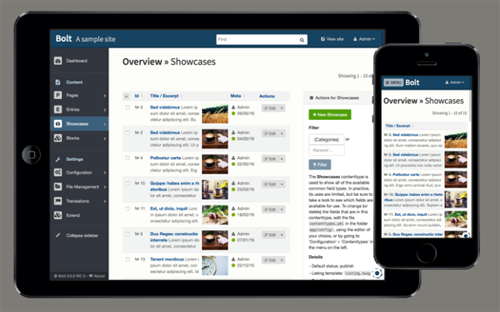 Bolt is also an open-source flat-file CMS that is simple and based on Silex and Symfony. Its main attractions are quick installation, easy to configuration, and attractive templates. It also has dashboards similar to WordPress; however, this flat-file CMS offers a unique experience as well. It uses TWIG format to create templates.
Bolt is a free flat-file CMS for personal or commercial use. It also allows the categorization of written content into folders for better organization and also offers categorization tags to enable customization.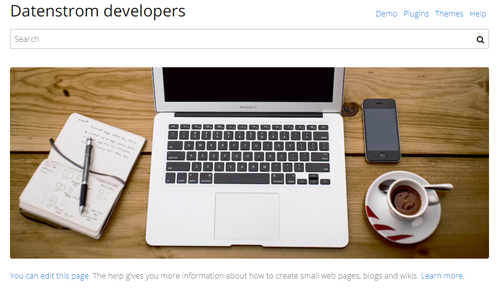 Yellow is a flat-file CMS ideal for those looking for a simple and easy CMS. It has a built-in online text editor which allows users to add or edit the content on their websites directly. It also provides features that enable users to upload content and set the publishing and sorting status manually.
Yellow also comes with default 'Home' and 'About' pages which provides easy launching of the website. The web pages were extended by editing and adding content using plug-ins. Yellow CMS supports HTML and Markdown formats to write the content.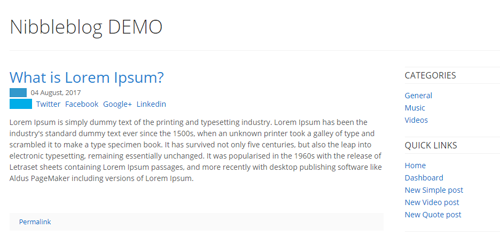 Nibbleblog is an incredible CMS that uses a simple installation process. Users can start creating a blog page and post content just by filling in the information form on the login dashboard. Nibbleblog has been designed to make business or personal blog pages simple and easy.
The blog pages can be formatted using the visual editor. Images and videos can also be added with ease. Nibbleblog comes with a built-in comment system, and several plug-ins and is available in fourteen different languages. It also has nine attractive ready-made themes to add a personal touch to the blog pages.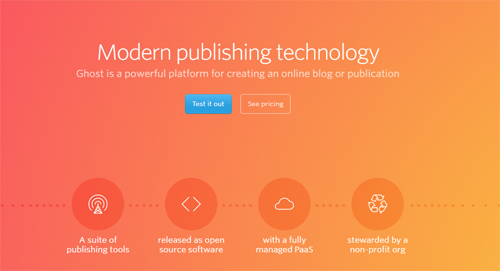 Ghost is an open-source CMS that is lightweight and easy to use. Although it is not the typical flat-file CMS as it uses SQLite, however, it is a single file and can be copied. It is a CMS that most bloggers are using.
It has a user-friendly interface and is built on JavaScript. It is a perfect choice for those who are just starting out with website building and don't have any coding skills.
Ghost is fast and secure, and it has some amazing features like drag-and-drop page building, live preview, and SEO optimization. It also offers an array of customizable themes and plugins to customize your website.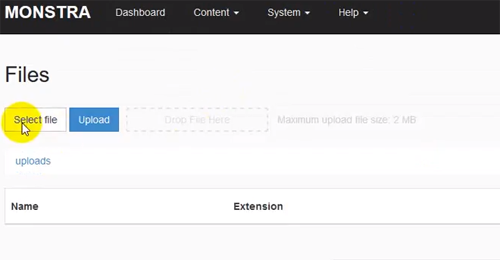 Monstra is an open-source flat-file CMS based on XML. Its main features are speed, lightweight, and allowing multi-user functions to set up additional editors, administrators, and contributors with ease. Monstra also compresses HTML, JS, and CSS files to reduce the load size.
It also combines CSS and JS files to speed-up HTTP round trips. Many powerful plug-ins are available. Monstra can be accessed on PC as well as mobile devices.