There are games that are full of graphics, interesting storylines, and engaging music, but those games should be played on a console rather than on an Android smartphone. Sometimes, we have only a few minutes to pass and at that moment, we need something quick and easy to play.
Obviously, we won't start playing Real Racing 3 or Max Payne when we're in the hospital's waiting room. These minimalist games require less space and minimum power usage and are ideal for people who love to play a quick game. Following is a list of the best Android minimalist games: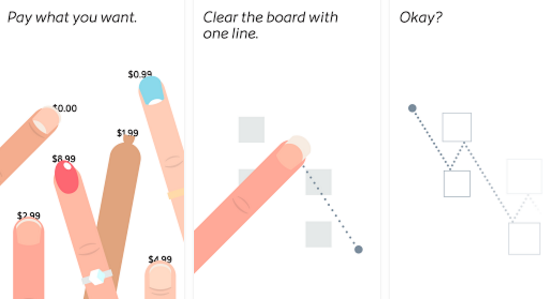 The game is fun and challenging and is ideal for playing when you're bored. It is so addictive that you won't realize how time passed by. It is recommended for children over four years of age and can be played with and enjoyed by adults too.
It is a fun puzzle game and is played by swiping fingers over the screen. After the player reaches level 20, the game asks to choose a price that the player thinks the game is worthy of.
Can you clear the board by dragging lines? Try to solve all levels.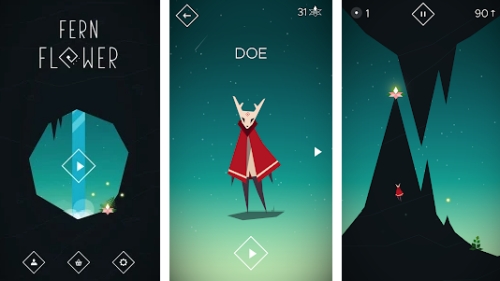 Fern Flower is an atmospheric and compelling mobile game in which you climb mystical mountains to find a priceless flower fern. The further up the mountain, the higher your score will be.
Along the way are various obstacles that may stop your progress, as well as treacherous cliffs. Collect fireflies for a better score and power-ups to help you on your way.
The game is playable on both Android and iOS devices, and there are different characters to unlock as you progress.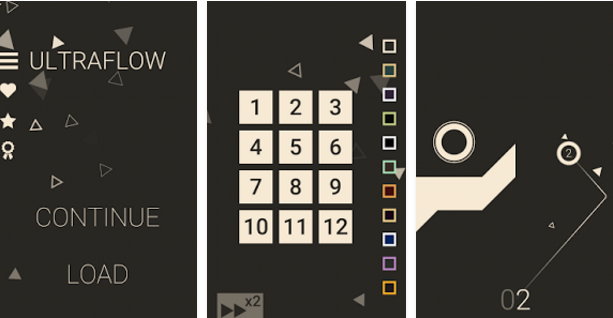 ULTRAFLOW is a puzzle game that is based on agility. It is minimalist in design, but it can be complex to play. The game will test your skills and reflexes to the limit. With only a limited number of bounces, you must race against time at every level for an ultimate smooth experience!
With 99 levels and Google Play Games Achievements, ULTRAFLOW will keep you entertained for hours on end! It's free and without ads, so give it a try! And tell your friends!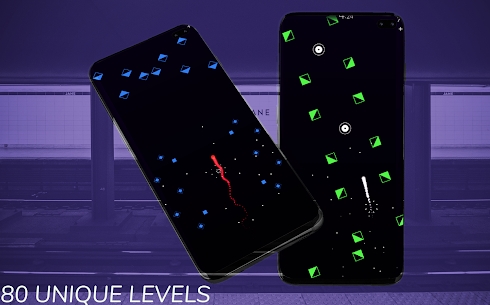 Are you looking for an immersive, dynamic and challenging game? Give Vertical Adventure a try. There are 60 fun levels that gradually increase in difficulty giving the player new challenges to master. Collect all targets and avoid all enemies, it's as simple as that! Play with just one finger while your phone is lying flat on a table or desk (no virtual buttons needed).
Play through 60 minimalist levels and discover plenty of fun challenges. Try, die, retry, and learn how to go through each obstacle, even those which seem impossible! The goal is simple: collect all targets and avoid all the enemies.
You'll need all your skills and reflexes to complete the game! Unlock new skins for your avatar as you progress. Vertical Adventure is mesmerizing, minimalist, and challenging.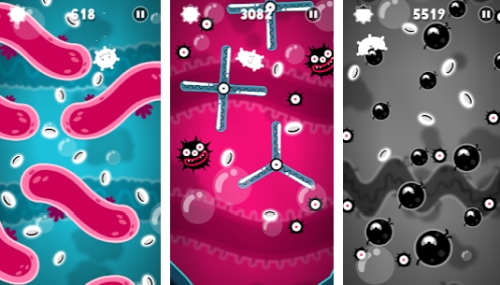 Microtrip is a physics game that takes place inside the body of a strange creature. The soft-body physics and the levels that are randomly generated make the game different and challenging every time you play it.
In Microtrip, you play as a strange creature made of soft, gooey material. You must journey deep inside its body, dodging the monsters and eating the white cells that keep you alive. The deeper you go, the harder it becomes – but also more rewarding!
Along the way, you'll encounter special pills that give your blob some amazing powers. How far can you go? Find out now, with Microtrip!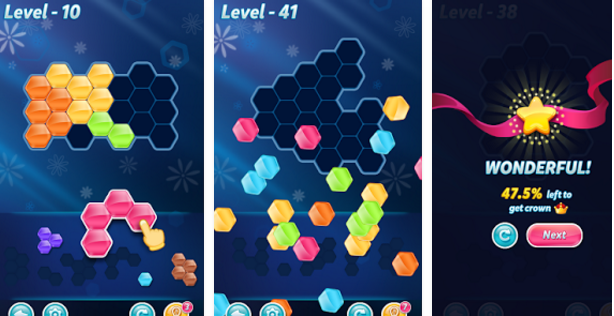 It is a block puzzle game that allows you to play smoothly and quickly. It is a Tetris-type puzzle game in which you have to fill up the hexagons and collect the shapes to go a level up. You'll have to drag the blocks if you want to move them and fit them in the empty frame. You can't rotate the blocks and the good thing is that there is no time limit.
With unique hexagonal pieces, your puzzling skills will be stretched to their limits in this addictive new game. You need to fit the blocks into the grid. But be careful not to block yourself in. You can also collect block pieces to level up and see how far you can go!With no time limits, this is the perfect game for when you need a break from the stress of life. Relax and enjoy the satisfaction of pieces fitting neatly in place, filling the board with a burst of color!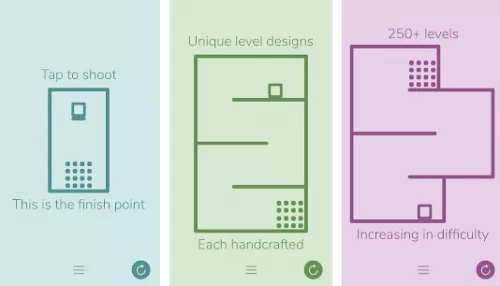 In Gravity Box, you use blasts of rocket fire to push a box around obstacles and into the finish point. It sounds simple enough, but as you progress through the game's increasingly difficult levels, you'll need to use more cunning and strategy to succeed.
The minimalist graphics and intuitive controls make it easy to get started, but the challenges will keep even the most seasoned gamers hooked. So, grab your rocket launcher and get ready to play!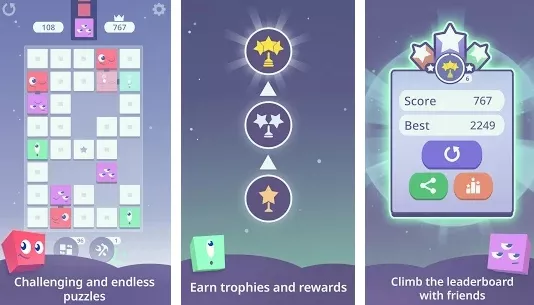 Are you looking for a challenging and fun puzzle game to keep you occupied for hours on end? Look no further than Sleepy Squares! In this game, you must use your wits to help the sleepy squares get to sleep. Each square can only close one eye at a time, so you will have to strategically place them next to their fellow squares. The catch is that they all have a different number of eyes, so you will have to use your brainpower to figure out the best way to help them get to sleep.
Sleepy Squares also features global leaderboards, so you can compete with your friends to see who can get the most squares to sleep. You can also unlock multiple game modes, each with its own set of challenges. With charming music and sound effects, Sleepy Squares is sure to keep you entertained for hours on end.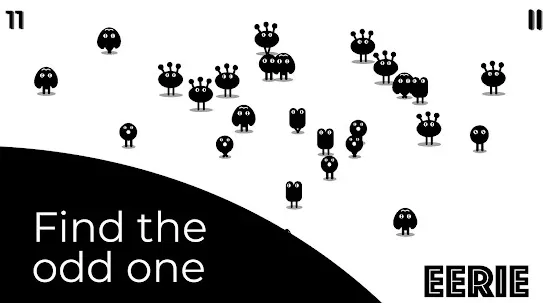 Eerie is a fun, straightforward game that offers hours of entertainment. In this black and white game, you will be assigned the task of finding the odd man out among a group of strange characters as they stroll across your screen.
If you have a keen eye for differences and enjoy seeking them down to pass the time–Eerie is an inexpensive and entertaining game that is also pleasant to look at.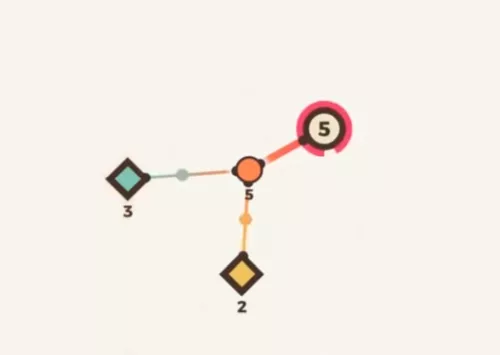 Powernode is a puzzle game that will test your problem-solving skills, planning, and organizing skills. The goal of the game is to reach a high score by combining numbers in order to create energy sources and feed the network.
This in-depth strategy-based game forces players to plan ahead and think critically as they comb through levels, often with multiple solutions. With over 100 unique levels, Powernode is sure to keep you entertained for hours on end.