There are games that are full of graphics, interesting storylines, and engaging music, but those games should be played on a console rather than on an Android smartphone. Sometimes, we have only a few minutes to pass and at that moment, we need something quick and easy to play. Obviously, we won't start playing Real Racing 3 or Max Payne when we're in the hospital's waiting room. These minimalist games require less space and minimum power usage and are ideal for people who love to play a quick game. Following is a list of the best Android minimalist games: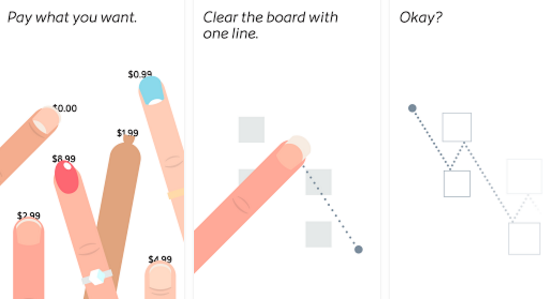 The game is fun and challenging and is ideal for playing when you're bored. It is so addictive that you won't realize how time passed by. It is recommended for children over four years of age and can be played and enjoyed by adults too. It is a fun puzzle game and is played by swiping fingers over the screen. When the player reaches the level 20, the game asks to choose a price which the player thinks the game is worthy of.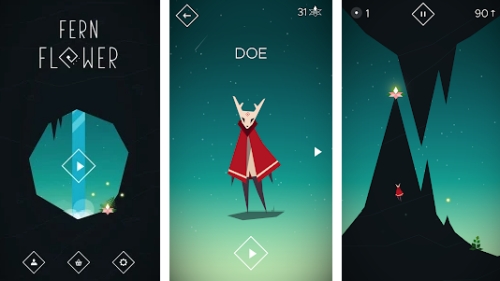 Fern Flower is very atmospheric and compelling game. Player needs to climb mystic mountains in search of those esoteric flower by touching left or right part of the screen for character to jump accordingly.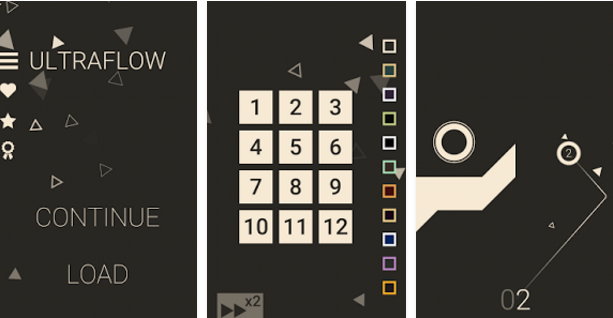 Ultraflow is a minimalist Android game designed to test your ability and intellect. It is a puzzle game and is very enjoyable. You'll be given a limited number of bounces in which you have to complete a level. This is not a score-based game and instead, it tests your smoothness and agility. Once you start playing it, you won't stop for hours.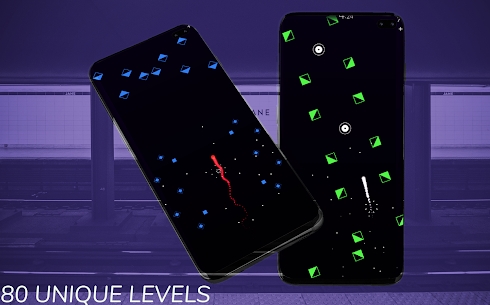 Play through 60 minimalist levels and discover plenty of fun challenges. Try, die, retry, and learn how to go through each obstacle, even those which seem impossible! The goal is simple: collect all targets and avoid all the enemies.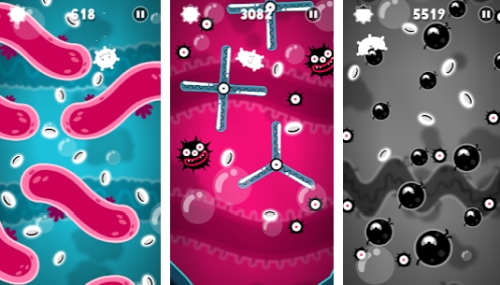 Microtrip is a physics arcade game set inside the body of a strange creature. Its unique soft-body physics and the procedural generated levels make the game different and challenging every time you play.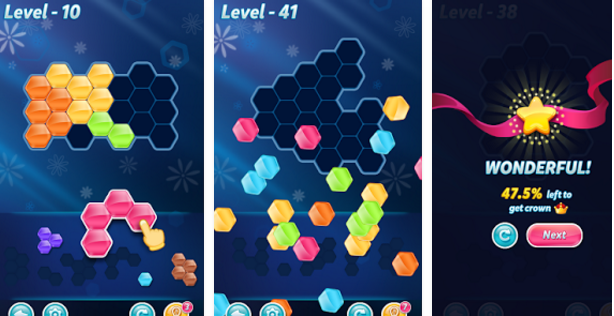 It is a block puzzle game that allows you to play smoothly and quickly. It is a Tetris-type puzzle game in which you have to fill up the hexagons and collect the shapes to go a level up. You'll have to drag the blocks if you want to move them and fit them in the empty frame. You can't rotate the blocks and the good thing is that there is no time limit.
Colorolo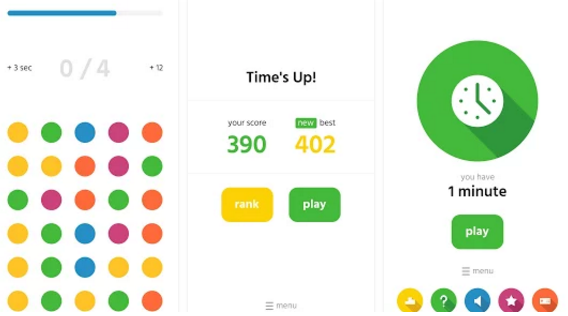 Colorolo is an addictive puzzle game in which you have to combine 5 or more dots of the same color. If you clear all the dots of one color at the same time, you'll get a bonus. It is very simple yet interesting and engaging. It gets more challenging as you progress onto the next levels.
Ins and Outs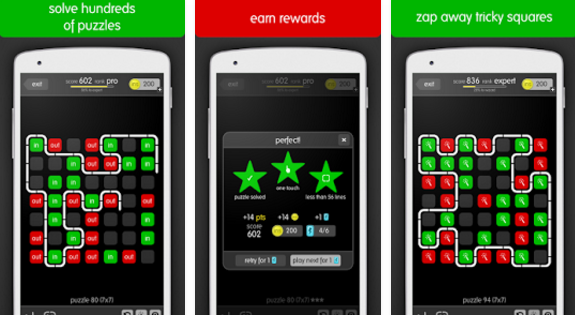 Ins and Outs is an amazing and beautifully executed game that won't let you take your eyes off it for hours. It is a maze-type game that you can play when you're bored and want something entertaining and addictive. All you have to do is to drop a loop wisely so that the 'ins' are inside and the 'outs' are outside the loop.
Blue Box This game revolves around a little blue box which will take you to a small and interesting journey. It has relaxing music and the puzzling surroundings make it more challenging and addictive. To proceed in the game, you'll have to stop the blue box from falling.
Avoid the Black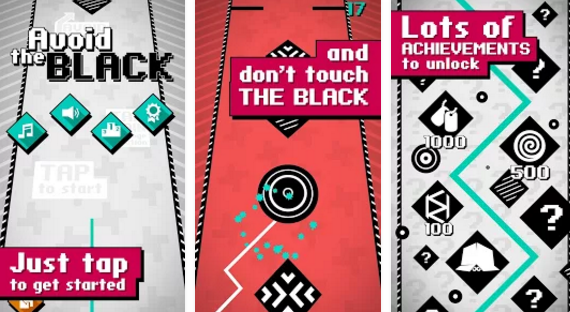 As the name suggests, this game is about avoiding the black color. It is a fast-paced game in which you have to tap the screen and avoid the obstacles. You also get hints of where you're heading to in the game.
15 Coins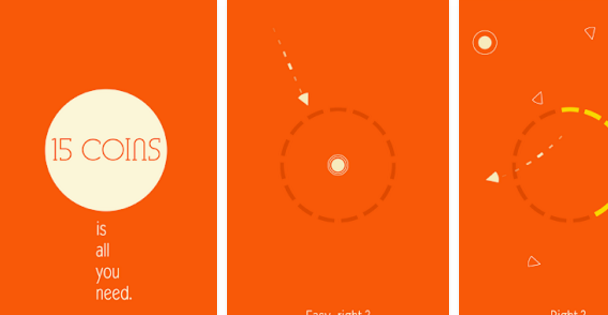 This is a difficult minimalistic game and has only one goal. All you have to do is to collect 15 coins before the game is over. You can get killed by your clones as soon as your game starts and thus, it's all about keeping yourself alive and the game going.
Ding Dong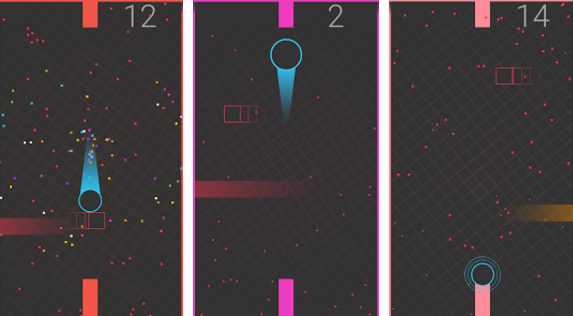 Ding Dong is a one-touch arcade game in which you have to tap the screen to move and avoid the obstacles. It is very addictive, and the gameplay is endless. It has awesome power-ups and the fast scoring style makes it more interesting.
Hexa & Block Puzzle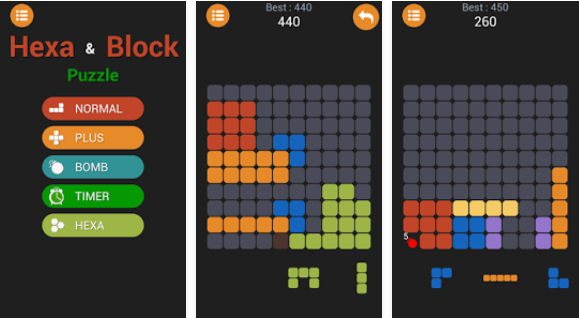 If you want a simple puzzle game to kill time, this is your right choice. The game offers 5 modes to challenge yourself and reach top score via Leaderboard.
Strata Free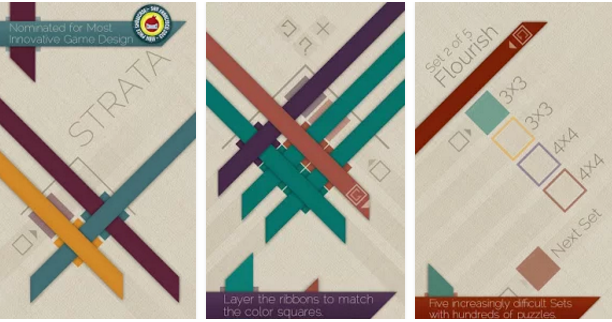 Strata Free is a unique puzzle game that is very interesting and challenging. It has grids that increase and get more challenging as the player progresses. You have to test your intellect and deal with the complex canvas of colors and sound to solve the puzzle. It is a very simple game and can be played by any age. It is supported by all types of Android phones and tablets.