Castle defense games are a huge genre on Android, and there are plenty of them to choose from. If you're looking for some of the best ones for your Android device, look no further – we've collected 9 of the best Android castle defense and attack games for you! From classics to newer entries, there's something for everyone here. So get ready to defend your kingdom – or take it over – with these great games!
Top Castle Defense & Attack Games
Then here is the list of the best castle defense games for Android that won't let you put your phone down.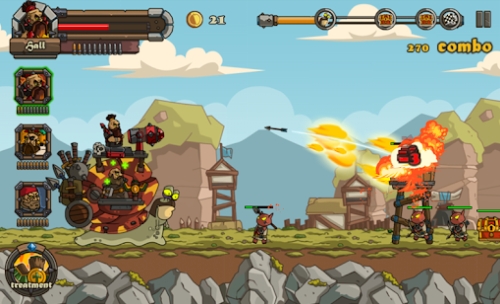 Snail Defender – Snail Battles is an extremely fun and engaging defender game where you control a mercenary army. The goal of the game is to destroy all strongholds. With each stronghold destroyed, you will be able to recruit more members who possess different abilities that can better suit your play style. There are many options and different levels which makes the gameplay very replayable. Although the game is easy to learn, it will take some time to master all the mechanics.
The controls of Snail Defender – Snail Battles are very simple and straightforward. You tap on different options to deploy soldiers and issue commands. The graphics are colorful and cartoonish, which fits the tone of the game perfectly. The sound design is also great, with different audio cues for different actions.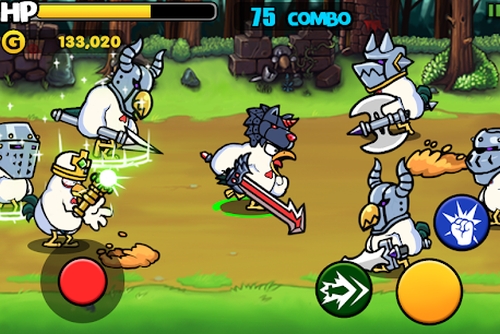 In Chicken Revolution : Warrior, players team up with their trusty teams of Chickens to fight. You can choose the kind of weapon that your warrior wields and you'll have to dodge monsters and collect treasures before taking on enemies in an arena. It also offers simple gameplay that is great for people who are new to the genre. The game also supports online multiplayer so you can team up with friends and take on other players from around the world.
In this action and fun-filled game, you will find a countless number of weapons including ax, spear, sword, and throw, enemies of numerous kinds, a lot of items, and incredible skills. It also supports various costumes and other similar things, which makes it more fun and exciting to play.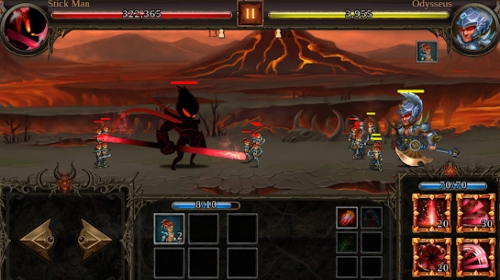 Epic Heroes War is a free-to-play game that you can play either solo or with friends. Lead the party of powerful heroes to slaughter enemy hordes and rescue the world from the hand of evil! You will start by creating your own warlord and exploring lush landscapes during an epic story, fighting off enemies and discovering new territories.
Build up a powerful army and slaughter enemy hordes in quests and battles with other players! The game features 20+ heroes with unique skills, 250+ items, 20+ units, 60 campaign levels & online PvP, and epic Boss fight.
You can unlock a variety of heroes as you progress, each with its own unique skills and abilities. Try assembling the perfect team to take into battle against other players in real-time strategy PvP battles!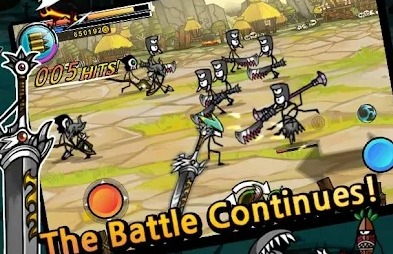 In this addictive action-filled adventure game, you will be embarking on new, unknown, and strange territories. There are lots of weapons you can take with you such as short and long swords and wacky helmets, which can help you a great deal in fighting the monsters during your journey.
Unlocking new weapons, stages and helmets are just some of the goodies that will keep gamers coming back for more! Some things never change–like the quality of our epic soundtrack.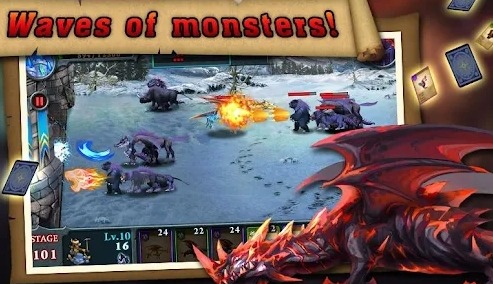 Fort Conquer is an exciting tower defense game in which you must defend your territory against waves of monsters. You can evolve your creatures to make them more powerful, and take on tougher opponents. The graphics are stunning and the gameplay is addictive, making it a great choice for gamers looking for a challenging title.
In this exciting game, troops of monsters are hurtling towards your territory, so you have to amass your army and train them to fight in the battle. Throughout the game, you have to defend your fort and conquer the opponent's tower. There are an incredible number of creatures available, and it also allows you to use your imagination and create a new species.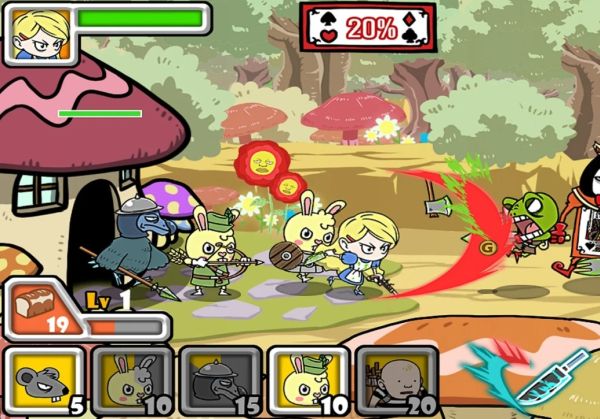 This is the place where your dreams come to life, and nothing is as it seems. But beware, for there is someone who does not want you here. The heart queen has sent her troops to eliminate Alice, and it is up to you to stop them!
One day Alice goes to the wonderland by following a strange rabbit. This is the place of dreams created by the peculiar imagination of Alice. However, someone was unpleasant about the existence of Alice. It is the fearful ruler of the wonderland, the heart queen. Because she thought she only can be the genuine ruler of the wonderland by eliminating Alice. Therefore, she sends her powerful troops to eliminate Alice. Let's make the heart queen keenly feel that who is the genuine owner of the wonderland!
With stunning graphics and fast-paced action, Bloody Alice Defense is sure to keep you entertained for hours on end. So come on in and show the heart queen who is boss!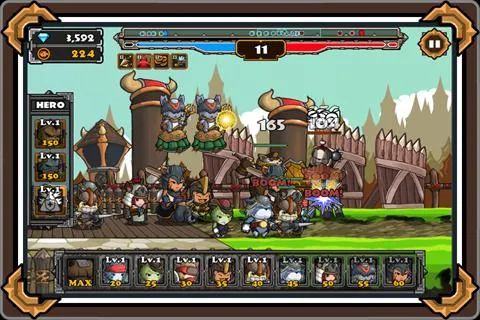 In Cat War 2, you are the god of cats, Catphinx. You have the power to control the cats and heroes that have special abilities in order to protect your kingdom and fight against the dogs. This is a dynamic defense game where you must upgrade from Cat War 1.
The controls are simple but there is also plenty of content to keep you entertained. You can gather resources, dispatch cats to destroy the enemy, and even play bonus games. You must gather the scattered cat heroes that possess unique abilities to fight against the army of dogs and protect the kingdom. You can acquire a huge number of diamonds by playing bonus games which will come handy in fighting your enemies.
With hours of enjoyment and fantastic graphics, Cat War 2 is an experience you won't want to miss.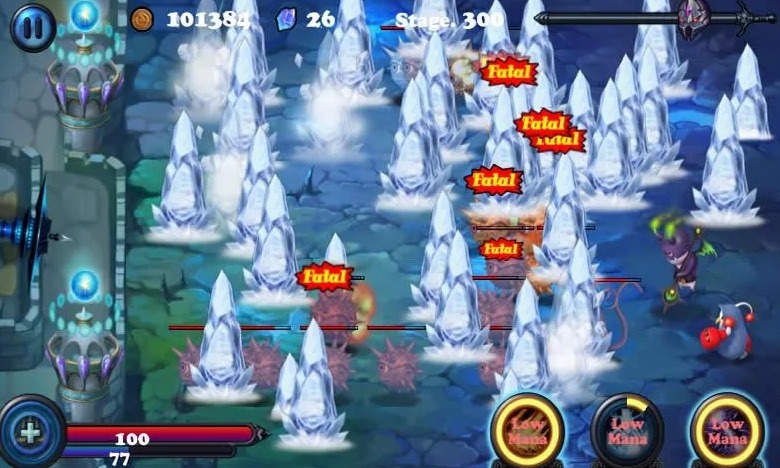 Defender II is an astonishing castle defense game with unlimited unique features. You are a champion in this game with more powers than ever as compared to its previous version. In this game, you must fight off the waves of monsters that are moving fast, striking hard, and never giving up. Moreover, Magic Towers and Lava Moat will be with you in your war against the monsters.
Defender II is an addictive, action-packed tower defense game that will keep you coming back for more! Waves of monsters are attacking your castle and it's up to you to stop them. Use your bow and arrow to take them down before they destroy your home. You'll need to use strategy and fast reflexes if you want to make it through the game alive. Don't let them pass!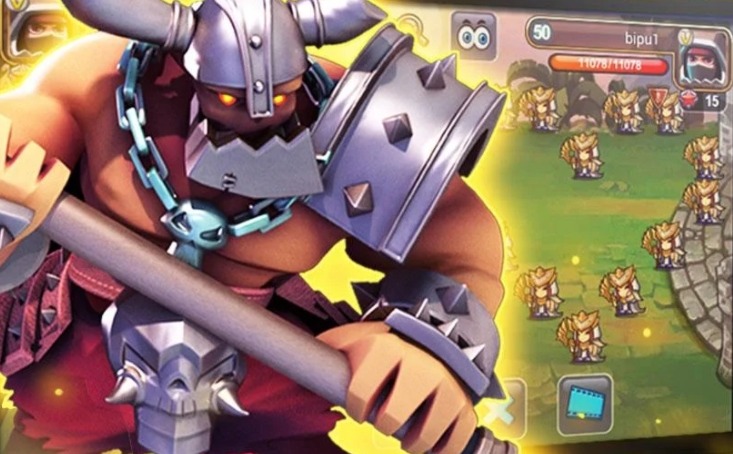 Little Empire has everything you want in the perfect defense game. You can choose your hero, enlarge your territory, draw your sword, and fight online with a multitude of players around the globe. In this game, PvP meets real-time strategy since you don't get to fight against computerized players but real players worldwide. You can evolve several troops of Jungle Trolls, Magic Shields, Senju Ninjas, Sky Archers, Blood Riders, and Holy Priest and lead them in battles.