Word games are one of the best ways to test your brain's reflection while learning new words. This type of game has been involved since coming to mobile, it adds new features like allowing friends to challenge each other to see who can find words faster.
Whether you're stuck at work and need a mental break or you just want to kill some time, there's no shortage of word games for Android. In fact, there are so many good ones that it can be hard to decide which one to play. So we've put together a list of our six favorites to help get you started.
Best Android Word Games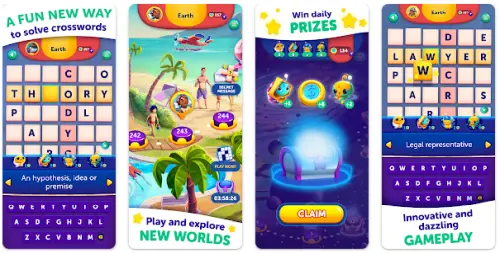 Who doesn't love a good crossword puzzle? They're the perfect way to while away a few hours on a lazy Sunday afternoon. But what if you could do them anywhere, anytime – on the bus, in the doctor's office, even at your desk at work? That's where CodyCross comes in.
This hit word game is taking the world by storm, with its modern twist on the classic crossword. With beautifully themed worlds to explore, more than 6000 puzzles available from the start, and new puzzles added every day, there's always something new to keep your brain sharp. And if you ever get stuck, you can use power-ups to reveal letters or even entire words.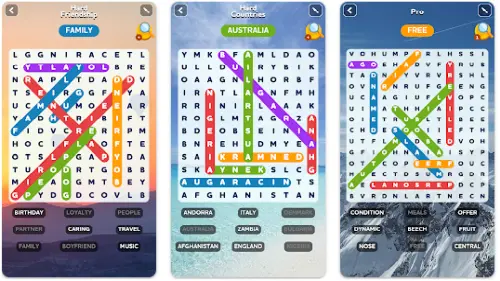 Word search is the perfect game for anyone who loves word puzzles. You can tailor the difficulty to your level, and there's no pressure to hurry since there's no timer. With 23 different themes, there's always a new challenge waiting. In the RELAX mode, you can find hidden words at your own pace and with your difficulty setting.
The easy-to-use interface and modern look make it a blast to play, and you can even compete with friends and family to see who can find the most words.
With over 3000 words per language and 10 different languages to choose from, there's a grid for everyone. And if you get stuck, don't worry – there are special rewards for those who can find all the words.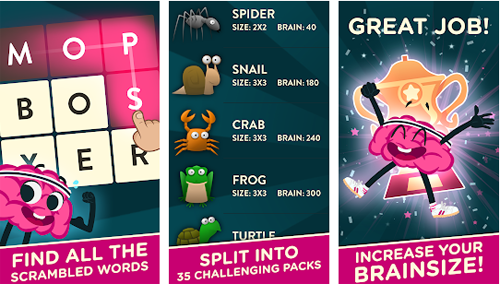 The first thing you need to know about WordBrain is that it's not your typical word puzzle game. Sure, it has some elements of a crossword or a word search, but it's much more than that. You'll need to use all of your word skills to solve the levels, including spelling, vocabulary, and pattern recognition. And there are plenty of new words to learn as you play!
In the beginning, the puzzles are relatively simple, with only 2×2 layouts to complete. But as you advance to higher levels, the puzzles get much more complicated, with longer words to match and link. Plus, you'll have points that you can use to get hints – which are essential for the higher levels.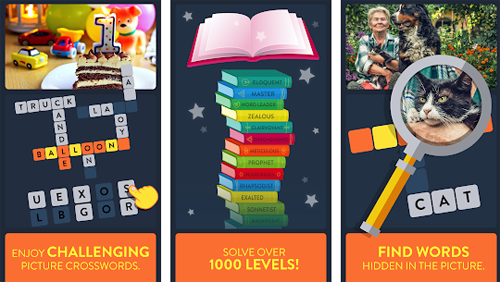 I have been addicted to this game for a while now. It's one of those perfect games to play when you have some downtime and need to kill some time. The best part is that it makes you think and isn't just a complete waste of time like other games out there (I'm looking at you, Flappy Bird).
The goal of the game is to unscramble the words using the pictures as hints. It starts off fairly easy with only a few words, but by the time you get to the late hundreds/early thousands, you're scrambling to put together 3 and 4-letter words.
One neat feature is that you can ask a friend for help if you're stuck on a puzzle. Another thing I like is that if you exit out of the game in the middle of a puzzle, it saves your progress so you can come back to it later.
I highly recommend this game to anyone looking for a fun, challenging way to kill some time. And who doesn't love unscrambling words?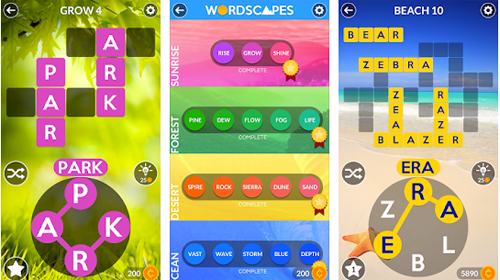 Wordscapes is a crossword puzzle game that offers players a lot of great features. In addition to the standard crossword gameplay, there are also hints, points, and other options that make the game more enjoyable.
The game is also set to beautiful background music and features soft colors that create a calming effect. This makes Wordscapes an ideal game for those who are looking for a great and simple fun time.
With over 6,000 crossword puzzles, Wordscapes is a great way to challenge your brain and improve your vocabulary. The puzzles start out easy but quickly become more challenging, making Wordscapes a great game for those who want a mental workout. And with unlimited tries, you can take your time and enjoy each level at your own pace.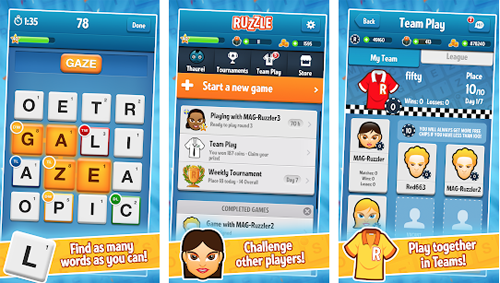 Ruzzle is an addictively fun and fast-paced word search game that challenges you to find as many words as possible in a time window. Swipe over the scrambled letters to form the words and use bonus tiles to collect more points than your opponent. The game is played in three rounds, each played whenever suits you.
If you're interested in a word game where time is important, Ruzzle is definitely for you. You'll need to find as many words as you can in less than 2 minutes, so it's not a simple game by any means. But it's great fun nevertheless. And if you want to add an extra challenge, you can play against your Facebook friends or invite others to join you.
The graphics are decent and the music is interesting, so Ruzzle is definitely worth checking out if you're looking for a new brain-teasing puzzle game to while away some time.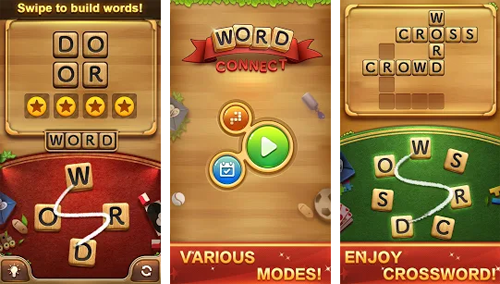 Word Connect is a fun and addictive game that can be enjoyed by people of all ages. The object of the game is to simply swipe the letters to form words. There are 13596 levels in total, and the difficulty level increases after every 16 levels. However, the game is still simpler than other similar games on the market.
It is also powered by authoritative dictionaries, such as Oxford Dictionaries. This means that you can be assured of its accuracy. In addition, there are different modes to choose from, including Normal mode, Crossword mode, and the Daily Challenge.
You can also log in every day to collect daily bonuses. There are also alternative themes available, so you can find one that suits your taste.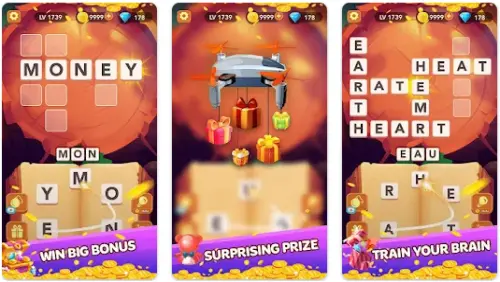 Wizard of Word is a classical word cross game. It has endless levels to challenge you and keep you occupied for hours. The objective of the game is to find all of the hidden words in the grid. When you find a word, you cross it off the list and move on to the next word.
The game is designed to help you improve your vocabulary and spelling skills. In addition, it is also a great way to relieve stress and unwind after a long day. The best part about Wizard of Word is that there is no time limit, so you can play at your own pace. Whether you have a few minutes or a few hours, you can always find time to play Wizard of Word.