Real time strategy games on Android is kind of different from what we've known so far about the genre on PC. The most popular one is Clash of Clan and the following RTS games are similar to it.
If you love playing real-time strategy games and are unable to pick the best one, don't worry because we have compiled the top 30+ strategy games for Android that every strategy lover should try.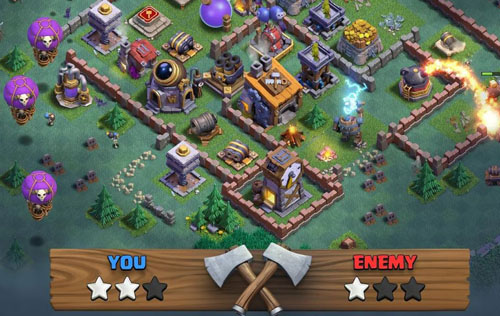 Clash of Clans puts you in charge of your own medieval-inspired viking army and lets you loose upon your opponents. Join a Clan of fellow players or start your own and invite friends, fight in Clan Wars as a team against other players across the globe, defend your village with a multitude of cannons, bombs, traps, mortars, and walls!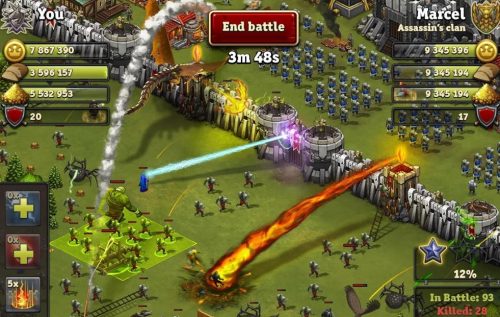 Throne Rush is yet another game that permits you to build, fortify, and protect your town. There is a huge range of resources and buildings, so you can construct your town according to your preferences and upgrade it later on. You also get to recruit exceptional heroes such as swordsmen, mages, and archers who possess extraordinary powers. Together, you can kill monsters, defeat your enemies, and save your land.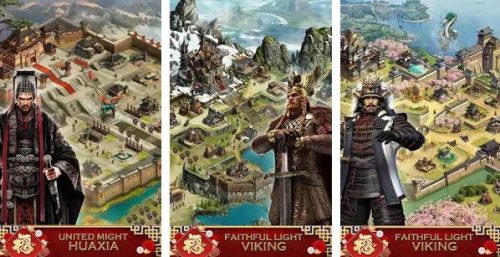 If you're into games that are filled with action, Clash of Kings is what you should play. It includes monumental battles, epic clashes, awesome dragon fights, and other similar things that everyone needs in action-packed games. Since you're a king here, you need to build your empire and take control. Apart from that, you'll strengthen your armies, fight enemies, and do what kings do.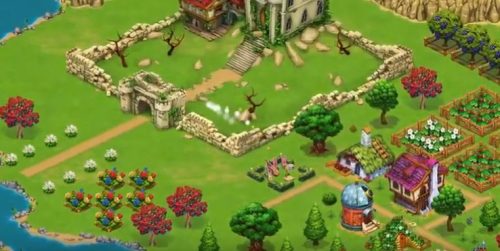 Ever wished to rule a fairy world? If yes, then Fairy Kingdom: World of Magic is perfect for you. It gives you all the authority and allows you to make the kingdom prosperous as it was once before. You can build a majestic castle, feed your citizens, free a mermaid from an evil spell, save a princess, placate an angry dragon, defeat a wicked witch, and do much more in this realm of fantasy. There are more than 250 different quests telling you the story of our kingdom and 7 unique characters who will need your help and will repay you in the future.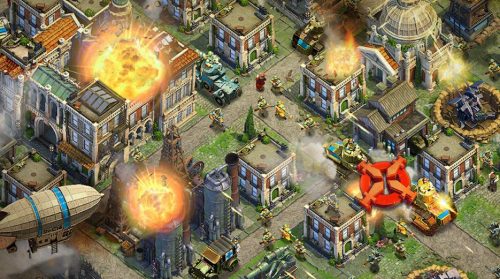 This game is all about growing a civilization and traveling through the human history as a leader of your nation. DomiNations allows you to construct and design a town according to your choice and lead all of your citizens from the ancient past to the modern era. You also get to battle against players across the world. You can accomplish limited-time fun goals that are based on real historical events and collect unique rewards.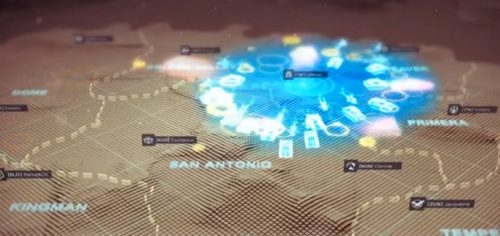 War Zone: World of Rivals permits you to experience real-time thrilling battles by making alliances with your friends and fighting for your territory. You have to brawl for every inch of your land by plundering the enemy and stealing their resources. To dominate your opponents, you need to collect intelligence. It also has a real-time panoramic map, which helps you keep an eye on whatever your enemies are up to.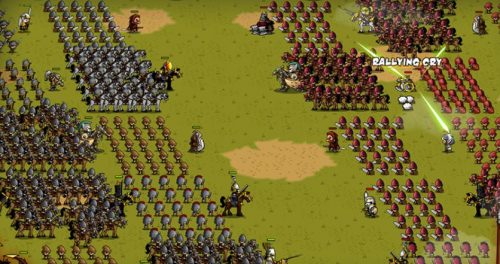 Mini Warriors is an incredible 2D cartoon multiplayer game in which you will be joining the legion alliance to brawl against the God of Darkness, Nigel, and crush his conspiracy. You can build your valiant legion and enlist great and powerful heroes that have been praised by poets for centuries. The heroes you'll recruit will lead different troops including archers, cavaliers, warriors, and magicians to fight for the God of Brightness.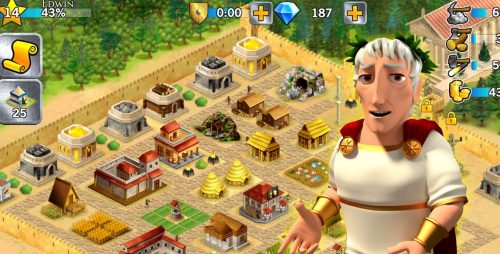 Who doesn't like Roman infrastructure and buildings? And when constructing buildings are combined with games of war, it becomes even more exhilarating. This game will let you enjoy building a Roman City and allow you to battle with foes so that you can expand your empire. You can build your defenses and send soldiers to destroy other players' cities. If you are interested in Roman, Spartan, or Greek period of wars, this game is surely worth your time.
The Horus Heresy: Drop Assault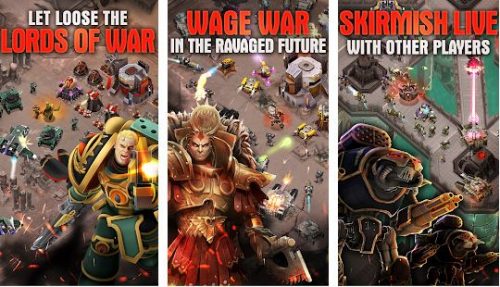 It is a game based on an intense civil war that broke out among the Space Marines' Emperor's Legions in the 31st Millennium. Since you're the captain of the troops, you have to customize and train your army and take part in fierce tactical battles. You can challenge rivals that can be different players around the world and create allies with your friends in an exciting Live Skirmish combat.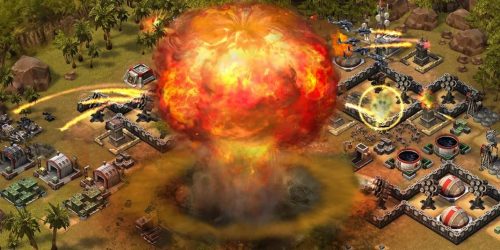 Empire and Allies allows you to join your friends and form alliances. You can also train your soldiers to prepare for battle. It is a modern military strategy game that is designed to provide you with a real experience of being a leader. You get to use all the modern-era weapons such as Hellfire missiles, tactical nukes, orbital strikes, and more. You have to battle with the enemies with these weapons to protect your town.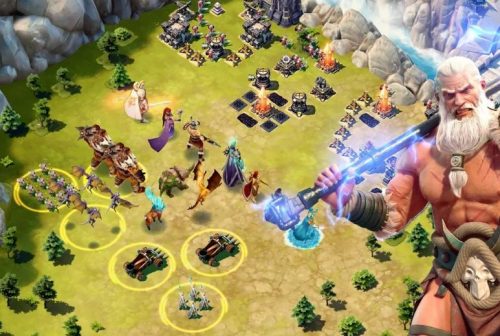 Smash the castle gates and leave nothing but rubble behind in the game that makes you builder, strategist and destroyer, all in one!
Journey to an epic realm where great battles and wars are fought over kingdoms and crowns. Challenge millions of players in fast, tactical action as you take direct control of your battle forces to break through their castle defenses using raw might and your mastery of magic.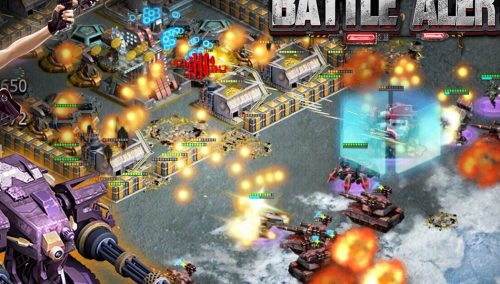 Battle Alert is a 3D based ultimate military strategy game. The Red army is attacking. Build your base and defense and rise a massive army, crush all enemies from all around the world. All players in the world can join this legendary warfare. Marines, tanks, terrifying air bombing ships, and other powerful units, lead your army, call missile supports to conquest your enemy and rule the whole world!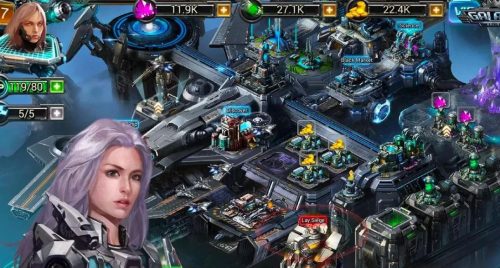 You are a Commander of the Galactic Federation. Take charge of a newly colonized planet, build up your outpost, hunt down outlaws, create a mighty armada, and compete with rival Commanders to earn your place among the Federation's High Council! Play Galaxy Online 3 your way – the possibilities are endless!
Clash of Zombies is a popular strategy online battle game, there are thousands of mutant zombies that will destroy your defense, and crowds of enemies who will attack your castle by all means! Now they have become much stronger and crazier than before, the war begins, come and join us to protect your empire, save the world!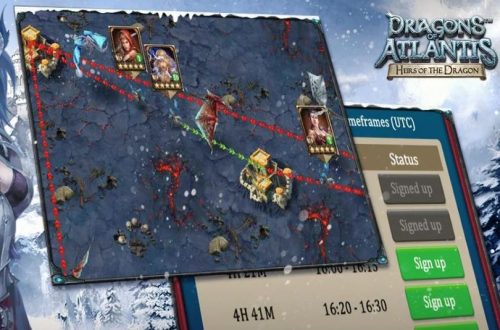 The Ancients fled Atlantis in the wake of a cataclysm. The savage Anthropus overran the Lost Continent. The Dragons are dying. It's up to you to rebuild ruined cities, rediscover ancient wisdom, and save the Dragons of Atlantis.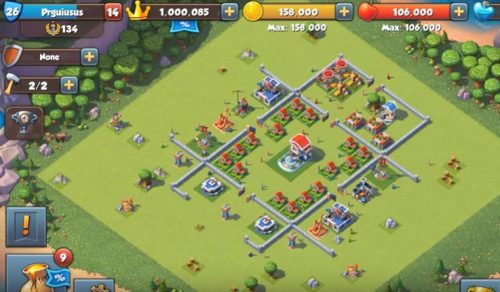 Sound the call to battle and join legions of players online in a battle to control the Roman Empire! Total Conquest is an exciting and strategic social game where you are a Roman governor developing your own city-state and army. But with Caesar dead, there's no more playing games: You'll need to join a powerful Legion — or forge your own — to defeat your enemies, protect your lands, and reign supreme.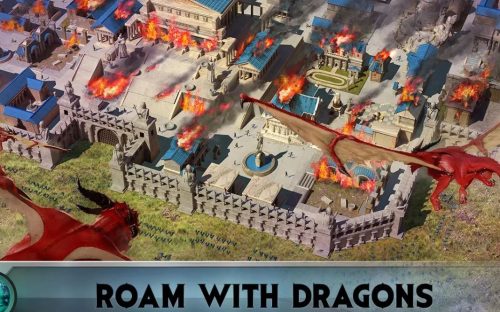 Join millions of online players from around the world, be part of alliance & make friends. Help, trade & co-op with alliance members & become the king! You can craft weapons & embed them with powerful Gems to equip your hero with powerful weapons, train vast armies to lead into battle, forge diplomatic alliances to conquer enemies, and more.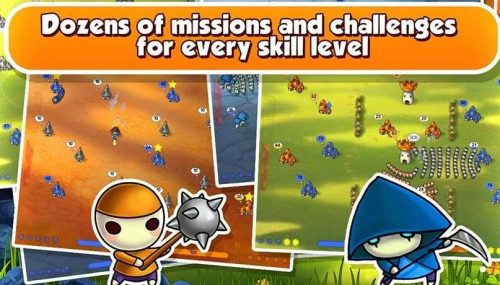 Mushroom Wars is a dynamic real-time strategy. A dreadful menace threatens the Mushroom kingdom. An unknown enemy has come between the mushroom folk and once peaceful neighbors have begun to fight one another. Lead an army of mushroom warriors and mediate peace in the forest!
Old Android Real-Time Strategy Games
The Incorruptibles
The Incorruptibles is a RTS game that combines intense combat with hero system. The deep and robust crafting will allow players to unlock powerful heroes. Your mission is to defend your realm from friend & foe while expanding your kingdom.
Titan Empires
Titan Empires is a fun-packed city-building strategy game where you can build cities and lead your armies to battles with your enemies. Throughout the game, you can train and upgrade your robust army of Titans to unleash their ultimate skills in the battle.
Galaxy Empire: Evolved
If you're looking for an online multiplayer strategy game that is based on science-fiction elements, Galaxy Empire is what you need. In this game, you need to use tactics and strategy to develop an empire with a flourishing economy and an advanced fleet of stars. You can get advantage from the latest VIP system that gives exclusive prerogative to all players, whether experienced or beginners. It also allows you to have a chat in different languages with players all over the world.
Pharaoh's War by TANGO
In Pharaoh's War, you will have to save your under-attacked ancient kingdom from enemies by assembling an army that should be strong enough to defend it. Throughout the game, you and your heroes will be engaged in different tactical combat games which you must win if you want to protect your kingdom.
Heroes of War: Orcs vs Knights
It is an asynchronous PvP strategy game that allows you to dominate the world and join a guild. You can build your village, train your armies, grow your defenses, enhance your strategies, and defeat other online players from different countries in this action-packed game. It features an incredibly smooth, vivid, and detailed 3D graphics to make you feel like you're in the battle zone in real.
Clash of Mafias
Are you tough enough to survive in the world with a fierce competition? Is your dream to become the Godfather of your city? If yes, then play Clash of Mafias and show no mercy. This game allows you to expand your base and defeat enemies to gain turf. Use your brain and tech to plan unique traps which can help you win battles. It has such brilliant graphics that you will feel like you are standing in the middle of a gangster flick.
Clash of Spartan
Clash of Spartan is fit for anyone who is into war-strategy games. This game possesses a high number of excellent features and functions. You can build and upgrade castles, collect resources, defend your town, train your soldiers such as wizard, Viking, warrior and griffin, prepare your army, and fight and defeat players from all around the globe to win trophies. Moreover, for mutual help and support, you can build alliances with other players.
Under Fire: Invasion
This game is one of the most extraordinary sci-fi strategy games in which you have to save your galaxy from an apocalypse before it becomes extinct. Some foreign soldiers are threatening to smash your people by starting a battle with weapons that are made from uranium. Everything is up to you now. You have to save the entire galaxy by using your strategies and combatting in space.
Friendly Fire!
In a fun-filled adventure of Friendly Fire, you will defend your nation, which can be done through only one way i.e. by destroying your rivals. Since you are a commander here, it is your job to safeguard your nation. You will fortify your base and build a formidable army to finish your enemies through artillery, unleashed tanks, and airborne assaults and conquer the world.
Saga of Clans
Play Saga of Clans and experience the battle in the fantasy world of oceans. In this game, you'll need to defeat the evil Demon King before it's too late by reuniting dispersed fantasy races and conquer your island. If you positioned line of defenses cleverly and strategically, you can defend the economic infrastructure of your land and reclaim villages and other islands. But be careful, the evil king might return again.
Battle Dragons:Strategy Game
Battle Dragons is an incredible game based on the world of fire-breathing creatures, dragons. In this game, you'll build a fortress and command an entire army of dragons. Not just that, but you'll be fighting thousands of players from all around the globe in this build and battle strategy game.
War Inc. – Modern World Combat
Command your army to victory in the epic MMO modern combat RTS game – War Inc.! War Inc. is a modern military strategy game with a stunningly detailed combat system, immersive battle gameplay, intelligent units, and in-depth strategy that will keep you planning, playing, and outwitting your opponents at every turn. Do your duty for the modern world and combat your foes. This modern war game lets you train your army to prepare for a multiplayer RTS battle at any time. Hire powerful Commanders, build an army of fast-paced Marines and Snipers, or heavy Mechs, Scorpion Tanks, and Walkers to reduce your enemy's base to rubble!
Island Raiders: War of Legends
Island Raiders is a dynamic online game of war simulation and real time combat strategy. Develop your island clan, recruit legendary heroes, build a powerful army, and clash with millions online players in the age of war and domination. Island raiders are here, and we are unstoppable!
Galaxy Life™:Pocket Adventures
Galaxy Life: Pocket Adventures is a new genre of massively multiplayer online strategy game. Take control of crazy Starling aliens, build rich planetary colonies, defend against invasions and lead your troops through interstellar epic battles! In Galaxy Life, evil enemies and rival players are everywhere, so bring friends to help you and show everyone who the boss of the universe is!
Raid of Dino
Raid of Dino is an addictive mixture of strategic planning and competitive fast-paced combats. This game is phenomenal. If you were looking for a game to play that's fun and strategic this is better than any other game out there. Raid of Dino features 12 unique units with multiple levels of upgrades.
Greed for Glory: Savage Heroes
Greed for Glory: Savage Heroes is a brilliant city defense game that combines building with strategy in a colorful medieval fantasy world. Lead a mighty army of knights, elves, wizards, dragons, and other fantasy creatures in exciting and fun battles. Raid, destroy defenses, and steal resources against thousands of other players or in single player campaigns.
Second Earth
As a space commander, you must lead your people to safety in search of a new home, SECOND EARTH! While fending off enemy invasions and fight for precious resources. JOIN NOW! BUILD, DEFEND and CONQUER with millions of other players in the universe!
Battlefront Heroes
Battlefront Heroes by CROOZ Inc. is a highly addictive combat strategy action game with over millions of players worldwide. Build your military fortress and raise a powerful army in the jungle and on the beach! Join Alliances and battle players from around the world for precious resources in Battlefront Heroes! Battlefront Heroes is available in 13 languages with more to come.