Who doesn't want to rule over an empire? And with some of the hottest apps on the Google Play Store and Apple App Store, you can.
What are we talking about? Kingdom building games, to be exact, like Civilization only on the small screen.
In this article we're going to introduce you to the top 10 Android and iOS kingdom building games available today. They're not all the same, and some place a greater focus on some things over others but you can rest assured these apps all have one thing in common – you're large and in charge of your own personal kingdom and army
Clash of Clans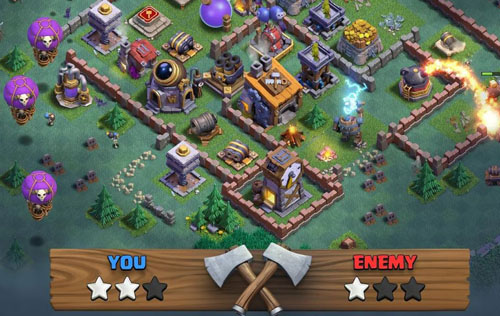 Probably the single most recognizable name on this list, Clash of Clans puts you in charge of your own medieval-inspired viking army and lets you loose upon your opponents. There's a huge multiplayer component to this game and it boasts one of the largest communities on the smartphone. A nice mix of strategy and RPG-gaming, Clash of Clans also offers great value for your time and money. Unlike some games that try to bleed you endlessly, Clash of Clans offers a superb balance of gameplay and pay-to-play features.
Forge of Empires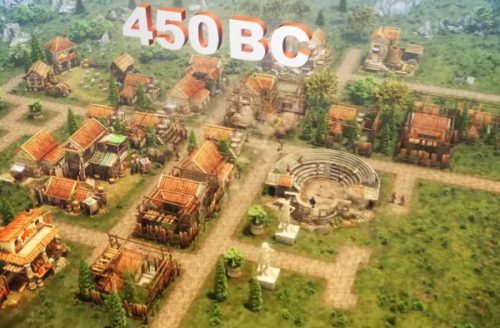 Forge of Empires is a mobile game developed based on the successful browser game which was published by InnoGames in the summer of 2012. In Forge of Empires, you will develop your own city through the ages, research new technologies, expand your empire and battle other players and prove your skills as king and warlord.
Castle Clash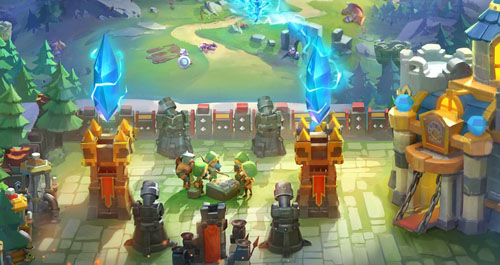 This game, like Clash of Clans, puts you in charge of elite squads of warriors but, unlike Clash of Clans, Castle Clash has a more fantasy feel to it and even tasks you with typical RPG fare like exploring dungeons and collecting loot. A huge aspect of this game that people love is the fortress building feature. Upgrading your army and your fortress is probably one of the most addictive parts of the game and will take about as much time as choosing who to fight next.
Army of Heroes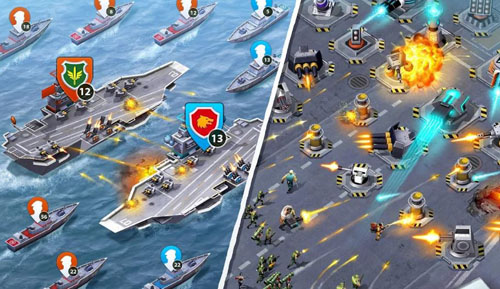 A base-building game that puts you in charge of a modern army, this game is like Clash of Clans with modern weapons. Some people might prefer that aesthetic, and for those that do Army of Heroes is an excellent option.
Clash of Lords 2: Guild Castle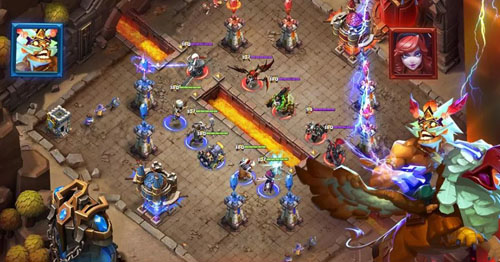 Recruit heroes, hire mercenaries, build your base, and defend yourself in this game that combines the best of Clash of Clans with Castle Clash.
Boom Beach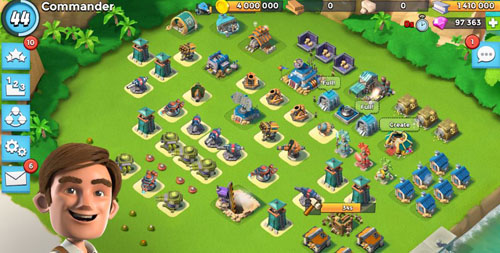 This game puts you in the shoes of an island-raiding general who liberates the islands held by his rivals. A unique feature of this game is the scouting mechanic which allows generals to see what their enemy is up to and plan their attack accordingly.
Star Wars Commander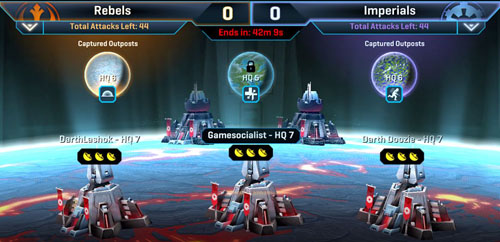 Ever wanted to command your own army from the Star Wars universe? Now you can with this epic game from Disney. The game even features iconic characters from the movies – a real boon to fans!
Final Fantasy XV: A New Empire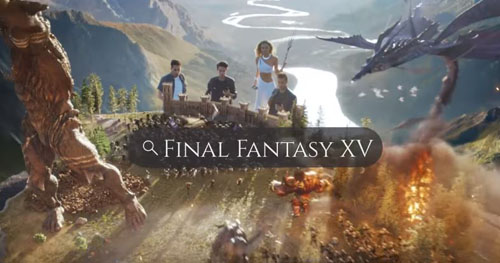 If you want to take Noctis to the next level and battle foes for control over empires then this game is for you. Loosely based on the eponymous title, Final Fantasy XV: A New Empire is heavily numbers based and lacks some of the flair of other titles on this list.
March of Empires: War of Lords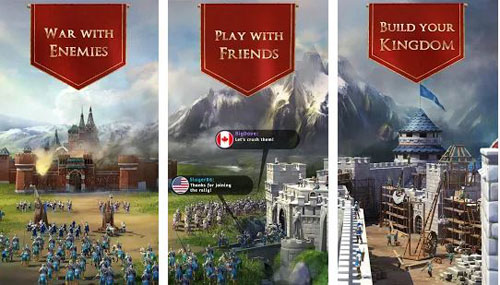 Build a castle, upgrade your army, and set forth to conquer your opponents in this European-themed strategy game.
Ice Age Village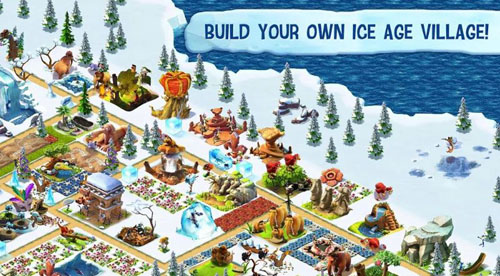 A game that combines city building and zoo management, Ice Age Village is a less-aggressive game that still puts you in control of a veritable empire – of animals that is.
Throne Rush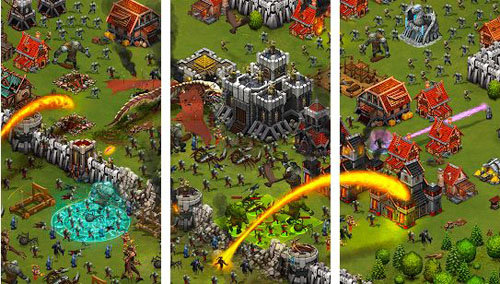 Enter a fantasy world and forge your own kingdom in this game. Probably one of the most closely aligned with the traditional Civilization style empire builder, Throne Rush is a great mixture of Clash of Clans and other strategy games.