Quiz games are popular among casual gamers. Among them, games with tricky questions are fun to play and require players to think in a unique way in order to solve problems. Following are the best 5 tricky games you can find on Android store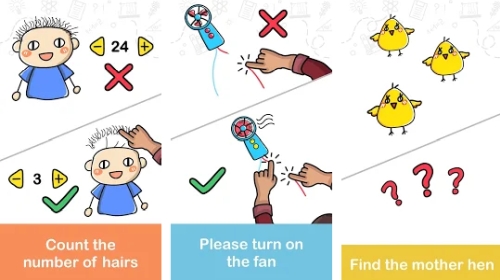 Brain Out is a tricky puzzle game with a series of tricky brain teasers and different riddles testing challenge your mind. It evaluates your logical think ability, reflexes, accuracy, memory and creativity. Don't think in normal way otherwise you will get tricked and give wrogn anwers.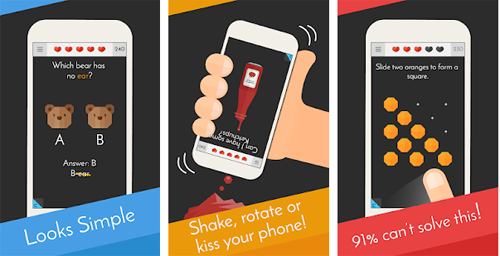 Tricky Test 2 is an addictive free IQ game to play and to find out if you has a genius mind or not. The game offers a whole new series of puzzles, tricky brain teasers and absurd solutions that you will never ever think of. Tricky Test 2 features 111 trivia quizzes and if you can finish all of them in 120 minutes, you can be called a genius.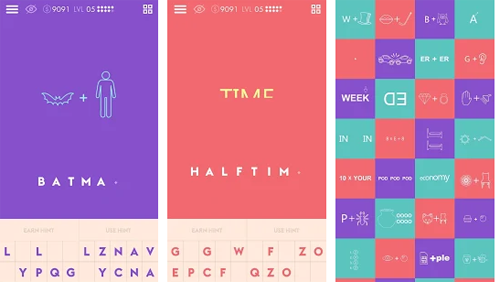 Like the name suggest, Fun Ways to Think provides picture riddles that will have you stumped and blow your mind. You will find it interesting spending time to solve puzzles while learning more new words. The question can be easy like 2 pictures, one is a bat and one is a man. Most can call out the answer as "batman". But what if a "time" word is divided by half? Not everyone can answer it as "halftime".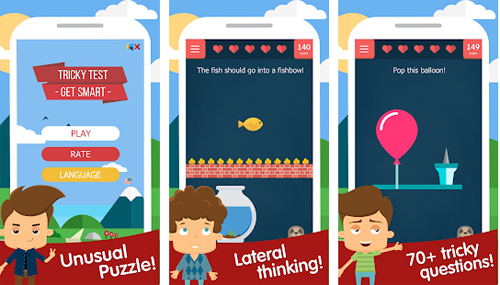 If you are tired of boring and similar puzzles and quizzes, you can try the non-standard, interesting and fun Tricky Test. There are 85 creative and tricky puzzles waiting for you, which requires you to show all your observation and logic to solve.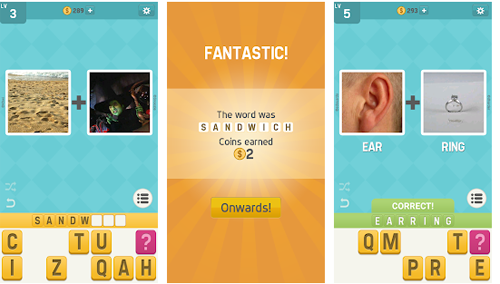 Pictoword is similar to Fun Ways to Think. One needs to make an answer from 2 given pictures. In my opinion, this game is easier.
Guess what games – unscramble words from pics of historical figures, landmarks & countries.
Guess the word from pop culture photos of celebrities, characters, movies & brands.
Classic word games for free – unscramble over 300 word puzzles in the free classic pack.
Word puzzles updated all the time.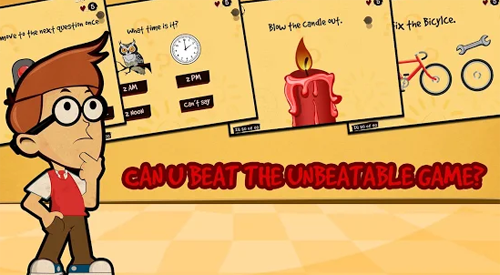 The Unbeatable Game is a highly addictive and challenging IQ game. It comes with a lot of brain crunching questions, and unthinkable brain teasing answers you can never guess unless thinking in a different way. Every single question is unique and pushes your brain to the absolute limit. The game offers 165+ interactive and engaging tricky IQ questions.