Pixel art games are all the rage on Android right now. Everyone is talking about them and for good reason! They're a blast to play. If you're looking for a good way to pass the time, you should definitely check out some of the great pixel art games available on Android.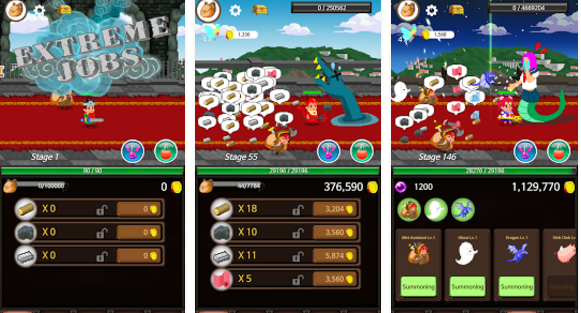 Do you ever feel like you're stuck in the RPG genre's same old routine? If you're looking for a way to break out of the ordinary, then this game is for you. In this app, you'll take on the role of a knight's assistant, running errands and completing tasks as he commands.
You'll be able to compete with people from all around the world, developing your skills quickly with the help of summoners. You can also take cute pets with you on your adventures, collecting an endless variety of accessories. And if you're feeling up for a challenge, you can take on the extreme challenge mode.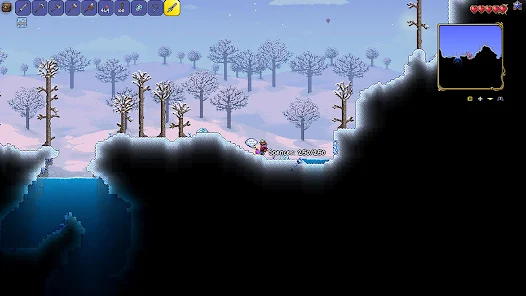 If you enjoy games like Minecraft, you'll definitely want to check out Terraria. This game takes place in a 2D world filled with monsters, treasure, and adventure. It's an insanely addicting game that'll keep you coming back for more.
No matter how you like to play, you'll be able to find something that shakes things up compared to the Terraria you're used to. Reimagined for mobile, Terraria's controls and UI have never felt better.
Gamepad support is included for those who like to get their game on with a controller, and there's even the ability to remap buttons however you see fit. For those who like a challenge, there are over 400 enemies to combat and defeat.
Or, if you're more interested in the exploration side of things, there are 20+ biomes and mini-biomes to investigate – both above ground and below it.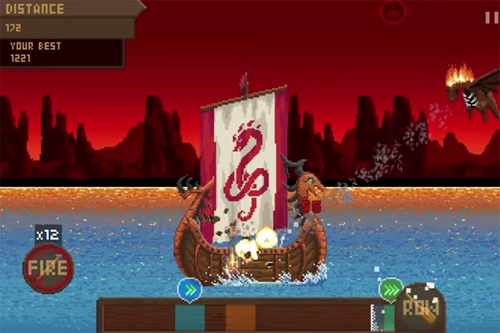 The Last Vikings proves to be highly addictive. It allows you to embark on an adventure featuring hydras and dragons slaying. Become a Viking and wage war against evil. Upgrade your character as well as collect various boats and weapons. There are 50 unique and varied heroes to collect and upgrade.
The gameplay is simple and innovative, with an emphasis on collecting as many items as possible to upgrade your player. There are different Viking boats that can be built in order to conquer villages. The world is huge and there are many different lands to explore for rare treasures. The Last Vikings is a great game for those who enjoy spending hours upon hours grinding away at a game in order to progress.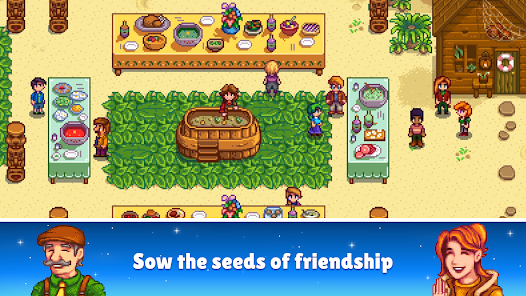 Stardew Valley is an open-ended country-life RPG! You've inherited your grandfather's old farm plot in Stardew Valley. Armed with hand-me-down tools and a few coins, you set out to begin your new life. Can you learn to live off the land and turn these overgrown fields into thriving home? It won't be easy.
With Stardew Valley, you can build the farm of your dreams and live the simple life you've always wanted. Raise animals, grow crops, and get to know the locals in this charming countryside adventure.
You're able to custom-design your farmer and home with hundreds of different options to make your Stardew Valley experience truly unique. Stardew Valley is an ever-growing valley with opportunities for farmers of all types.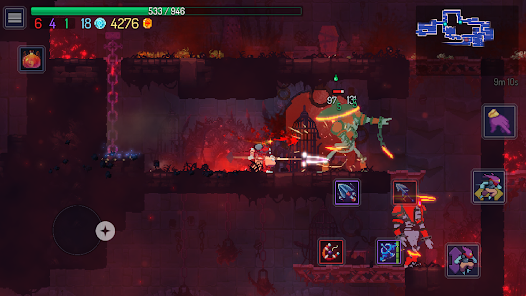 Dead Cells is a roguevania action platformer. The game follows the typical rogue-like blueprint where levels are procedurally generated and you get stronger as you go. There are also elements of a Metroidvania as the game features an interconnected world that you can explore with new areas opening up as you progress.
Dead Cells was well received by critics with a metacritic score of 89%. The game's main attractions are its fluid 2D action, roguelike elements, and Metroidvania-style world exploration. If you're a fan of any of those genres, I would highly recommend checking out Dead Cells.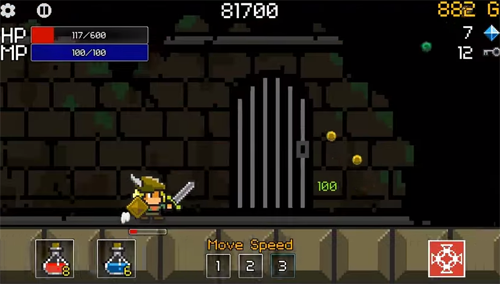 Buff Knight is a 2D Pixel RPG Runner where you're constantly on the move. Kill the invading monsters with your sword or by timing your use of spells carefully! As you progress, the game becomes more intense with stronger and uglier monsters! Collect artifacts and upgrade your items & attributes to become the most buff Knight the world has ever seen!
Buff Knight is highly addictive so do give it a try and trust the hundreds of thousands of Koreans who helped Buff Knight claim the #1 spot! In story mode, you'll play through an epic adventure, while in the endless mode you can test your survival skills against increasingly difficult waves of enemies. Either way, you'll need to make use of both your sword and spells if you want to defeat the evil forces at work.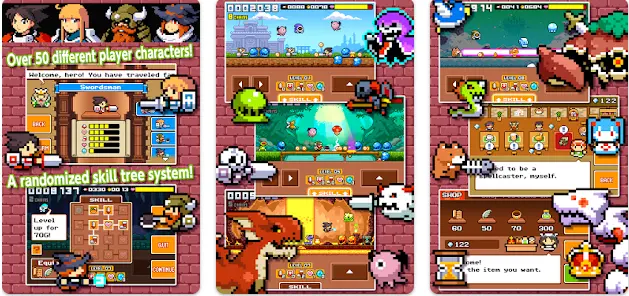 Drancia is an action RPG with a retro feel and cute pixel art graphics. The controls are smooth and there are loads of extras to enjoy, like unique bosses in every stage, over fifty different types of characters to play as, and a killer soundtrack of over 20 vintaged, Famicom-style chiptunes! In Drancia, you'll have to chain combos together to rack up coins and level up through the skill tree. You'll also have to defeat hordes of monsters as you unravel the mystery of Drancia.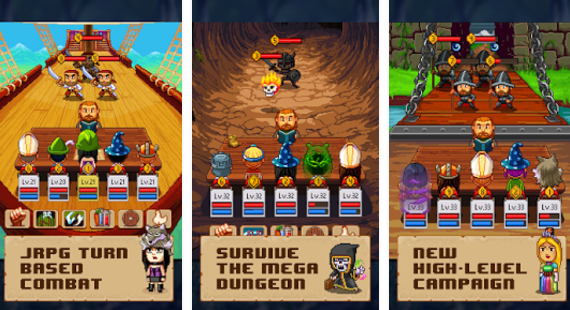 Paradox Interactive has developed many great RPG games. Knights of pen & Paper is lauded for its high degree of customization – you can play as various characters ranging from knights to mages, and the game is full of nostalgic references for 90's kids.
The key features include being able to put together your own role-playing group, fighting through a perilous fantasy world, and leveling up to get better gear for your party. As the game master, you also have a lot of control over the gameplay, including setting up fights and choosing how many monsters to battle.