Do you love playing bubble shooter games with some tweaks? Following are addicting bubble shooter games available for Android.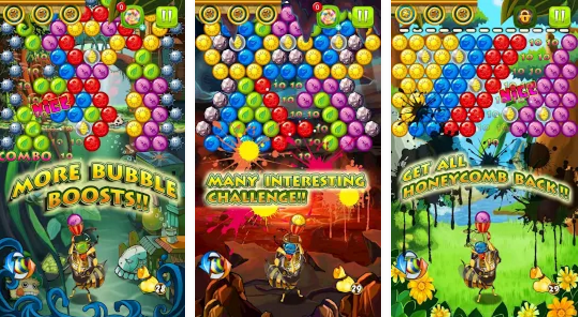 Help the bees shoot and match three or more bubbles to gain points in order to defeat the greedy bear and to protect honeycombs. Don't forget to collect honeycombs before you run out of moves. It has over 80 levels to keep you busy.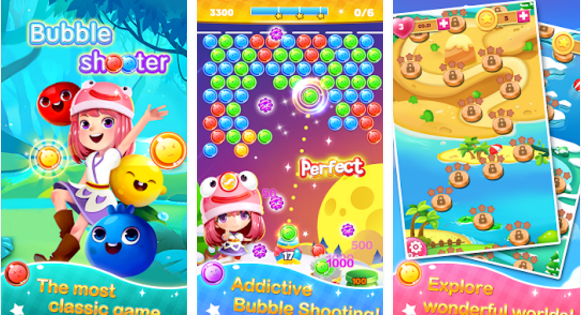 This is an addicting bubble shooter game with cute graphic. Bubble Shooter includes basic features of this genre such as world map, powerups.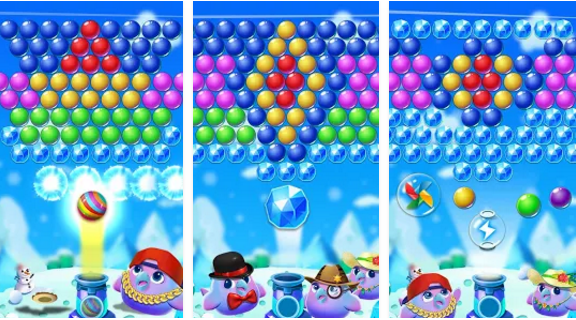 You shoot not only bubbles but also different types of powerups. The game features 500+ funny and challenging game levels with more than 50 kinds of sweet candy bubbles.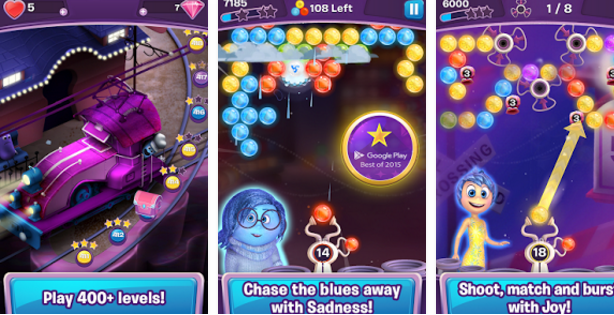 This is a fun game developed by Disney. It has characters from the film which is a plus to enjoy and unlock as many characters as possible. There are over 800 levels, you didn't read it wrong. It will take several months for anyone to complete the game. In Inside Out Thought Bubbles, you can connect to Facebook and request helps from your friends. It is more fun when playing games with more people.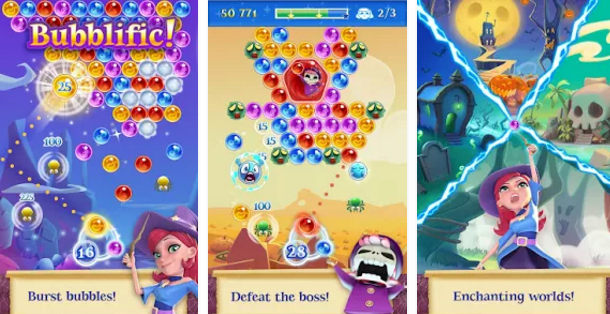 Bubble Witch 2 Saga is developed by King, the makers of Candy Crush Saga. In this bubble shooter game, you need to help Stella and her cats to fight against the dark spirits that are causing trouble to their land. The game features hundreds of levels and leaderboards to boast your highest score.