Android gaming has come a long way since the early days of "Tetris" and "Snake." These days, there are tons of great Android games to choose from, no matter what kind of experience you're looking for. Whether you're into casual puzzle games or heart-pounding first-person shooters, there's something out there for everyone. And if you're looking for some good PvP (player vs. player) action, we've got you covered with our list of the 10 best Android PvP games!
Top Android PvP Games
PvP is an acronym for "Player versus Player" in real-time. It's a type of game where players can directly compete with each other. The best Android PvP games are the ones that pit you against other real human beings instead of computer-controlled enemies. Here are our top 10 picks for the best PvP games on Android!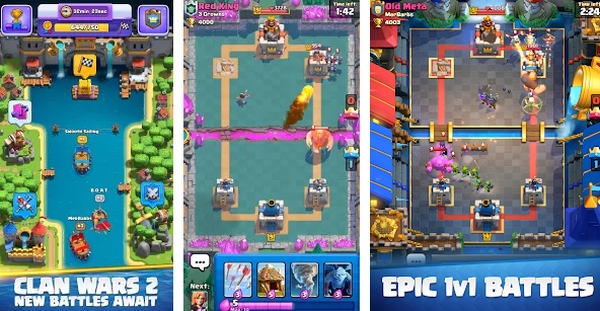 Enter the Arena! Clash Royale is a real-time multiplayer battle game starring your favorite Clash characters and more. Start battling against players from around the world!
The game is best described as a card game where a player can choose 8 cards to form a deck. The game is MOBA and RTS. It is up to the player to strategize the gameplay according to the cards that he/she possesses until the enemy is knocked down from their towers!
Use strategy and deck building to outsmart your opponents and knock down their King and Princesses from their towers!
You can collect and upgrade 100+ Cards featuring the Clash of Clans troops, spells, and defenses you know and love, as well as many others. Win battles and progress to new Arenas to unlock powerful new cards for your collection!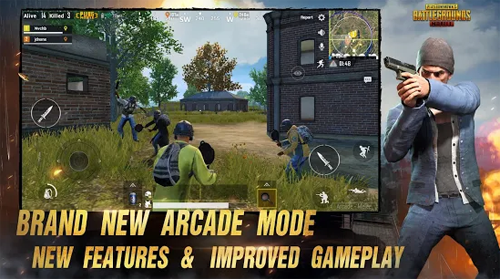 PUBG is finally in your mobile where a group of 100 players is put down on an island without resources. Each player has to scavenge for weapons and supplies and strategize a game of shoot and kill or whatever it takes to be the last man standing.
PUBG MOBILE is the original battle royale mobile game, and one of the best mobile shooting games, that pits 100 players against each other in a fight for survival. The intense 10-minute matches are a blast, and there's always something new to explore with the many maps and gameplay mechanics. With customizable controls, training mode, and voice chat with friends, PUBG MOBILE is perfect for any gamer.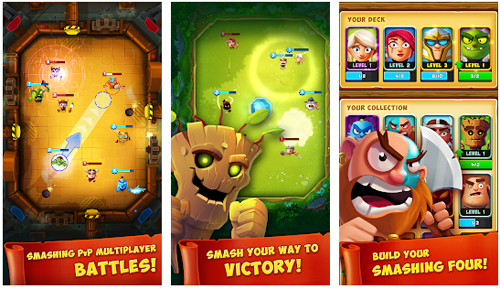 The Smashing Four card-collectible PvP strategy game pits players against one another in fierce 1v1 battles. The gameplay implements unique physics and features that differ completely from other types of games available on the market today, such as a pool. With every battle, you are guaranteed to experience a new take on gaming. This is exactly why Smashing four is so captivating – it offers something that other games do not.
A team of four enters the arena where the primary objective is to defeat the other team by taking alternate turns collectively. With each progress, the team gains gold, orbs, unlocks cards, gems, and even real money.
In order to rise in the ranks, you'll need to collect rewards and cards. Only then can you unlock your heroes' powerful abilities which will turn the arena upside down and smash your enemy to pieces. Join a clan, meet other Smashers and support each other on your way to the top. Together, you can rule the world of Smashing Four!
The gameplay is smooth and fluid, allowing for fast-paced battles that are sure to keep you entertained. The controls are easy to learn but difficult to master, making for an engaging experience that will leave you wanting more. Take on the world in 1v1 PvP and prove your skills in different arenas. Smash your way to victory!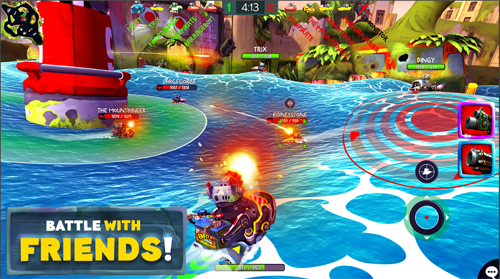 Battle Bay is an intense, 5v5 shooter where you must choose a ship, select your weapons and go to battle against opponents around the world. Use team strategy and firepower to take your fleet to the top – it's sink or win!
This is a 5v5 multiplayer game where each team is comprised of 5 members. A group can choose any battleship complete with its armor, weapons, and abilities. This is a battle of wits as well, as there are certain items that a team can choose for specific alterations and strategies to stay afloat. A team can also make allies and build guilds to take the battle further out to sea.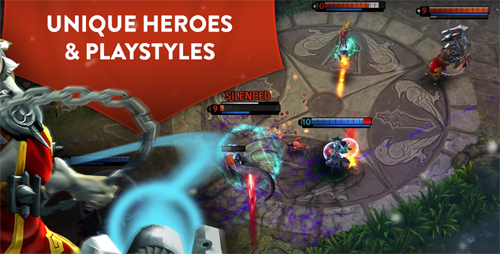 Vainglory is a next-generation MOBA, built from the ground up for touch screens- exclusively. With historical MOBAs like League of Legends and Dota 2 being designed with PCs in mind, there was a need to provide an app that really understands mobile gameplay flow and mechanics.
Vainglory is both highly competitive as well as deeply strategic, with a unique set of 48+ heroes that each have their own combo systems and play styles. The game also has an intricate vision system, allowing players to control the map and make strategic decisions based on what they can see.
Get your taste of mystical adventures laden with dragons and epic heroes in this 5v5 MOBA game in 3D! A player can choose from 16 heroes where a specific set of skills can be customized according to the player's wish. One can choose to go for solo missions or join with friends to make the team.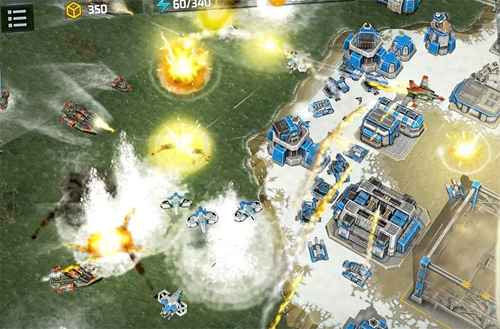 Fulfill your dream of making real-time decisions in warfare. Choose your side between the Resistance and the Confederation in the near future. Build your unit and command them directly in this RTS game for global domination!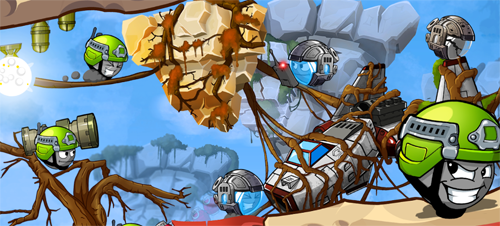 Take your own sweet Armageddon to other players in this MOBA game. A player can choose from up to 30 weapons in 10 different maps that have destructive terrain. A player can use these factors to strategize against the other player to gain the rank of the Master.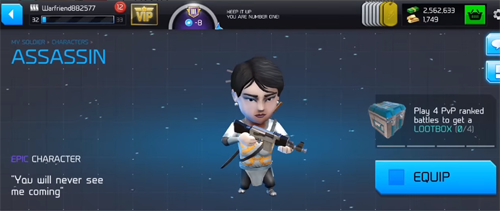 This is a PvP MOBA game where a player can shoot it out with or against friends. A player can also build an army with drones and troops for a relentless pack. Use that to participate in one of the biggest shoot-out battles online.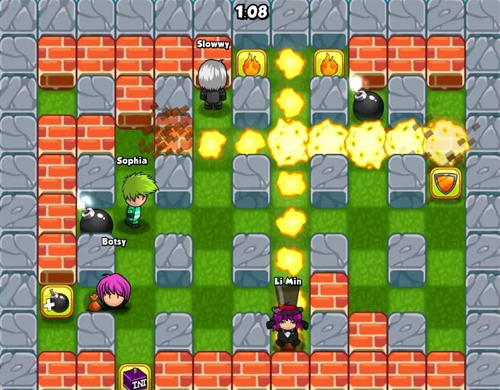 With this online multi-player game, a user can bomb real opponents in real time. A player has to go through over 300 campaigns by bombing enemies and overcoming curses with various bomb power-ups.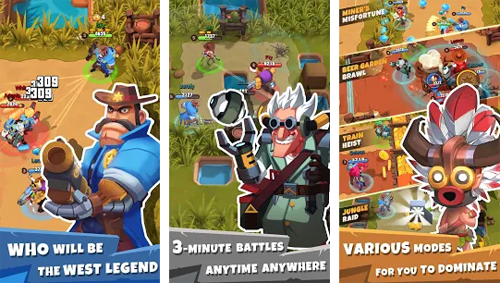 A player gets to don a cowboy hat in this android game to become a true legend in the West. The scenario is set in the Wild, Wild West, where a player can choose 'talents' for each battle. The skirmishes are 3 minutes long where it will be a one-on-one battle with another player online.