Do you love playing Gundam games on your android device? It's a shame that there aren't many Gundam games available for Android. However, several games feature mecha and robots as a theme. You're going to love our list of the best android games similar to Gundam! The following are some games with a comparable style to Gundam titles. These games offer intense action and adventure that will keep you entertained for hours on end. So, what are you waiting for?
Best Android Gundam-like Games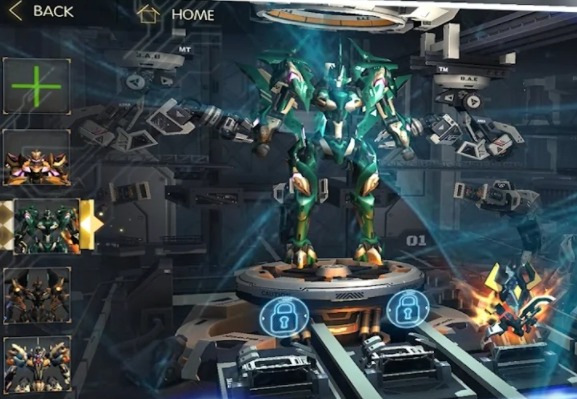 The Robot Tactics X Strategy RPG is a turn-based battle game featuring classic mecha warfare. The story follows the adventures of outlaw heroes in a world on the brink of complete destruction.
You will be able to customize your hero's mecha units, strategies, and even which classes they take on in order to unlock various other rewards like gold and silver Gacha heroes.
The game also features a variety of landscapes that will affect the course of your battle, as well as unique racial abilities to add even more depth and strategy to the gameplay.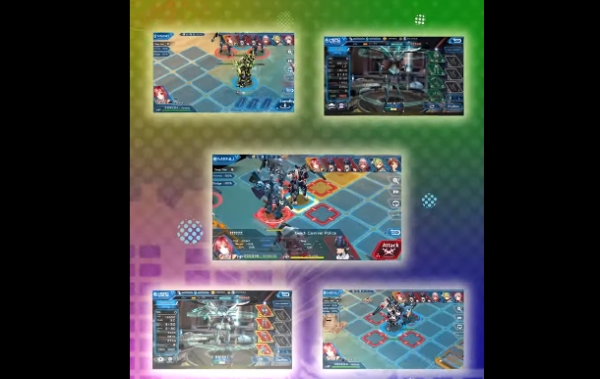 Robot Tactics is a JRPG that combines turn-based battles and card game elements. It's a perfect combination of RPG action, a brave story, mecha designs, item collection, and social interaction with unique turn-based strategy battles. 
This JRPG combines elements from card game battles and turn-based strategy. You'll have access to a huge following of players, lots of beautiful visuals, and hours upon hours of battling fun! Your character will get new items as they level up and there are plenty of combat options to keep you entertained. Join in on the fun today!
Robot Tactics is an Android and iOS JRPG that takes full advantage of turn-based battle mechanics, card game elements, and mecha design. Players will find themselves immersed in a variety of activities such as story-driven quests, character interactions, item collection, and epic server-wide battles. There is also a PVP mode for those who want to compete against others from all over the world.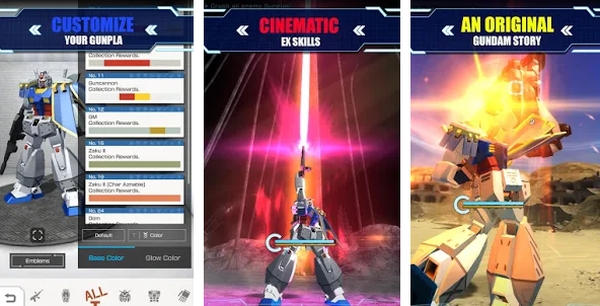 This is an official gundam game developed by NAMCO BANDAI Entertainment Inc.. Gundam Battle: Gunpla Warfare is a 3D mecha action battle game based off the popular science fiction manga series.
Gundam Breaker Mobile is the latest installment of the Gundam Breaker series, and it takes the customizable Gunpla action to a whole new level.
Build your custom Gundam plastic model (aka Gunpla) and take it into battle against other Gunpla builders to win the Gunpla Battle Tournament! Collect, mix, and match parts from over 25+ Gundam anime series to create your ultimate Gunpla.
Gather resources by completing missions and upgrading your parts, then personalize your Gunpla with a unique paint job. Take on missions and battle enemies to become the ultimate Gunpla battle master! Gundam Breaker Mobile is now available for download on the App Store and Google Play.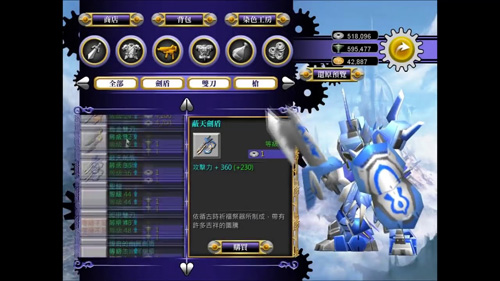 M2: War of Myth Mech International is an action-packed game that immerses you in the heat of battle. As your character grows, he or she will be able to string more combos and defeat massive hordes of invading enemies with fluid and furious attacks. You can also accumulate energy and call on the Myth Mech, transform into it, fight in the sky, and experience mecha battles that thrash through enemy ranks.
The game offers different ways of defeating your foes, depending on whether you're in humanoid form or robot form. You can also fly as the Myth Mech to pass through each obstacle and use various strategies to haul and gather the enemies. With its exciting gameplay and stunning graphics, M2: War of Myth Mech International is sure to keep you entertained for hours on end.
M2: War of Myth Mech is a 3D mecha action game.
The game lets you play and customize mechs and use them in battles.
In the beginning, you will pilot a humanoid then transform into mech. Each mech has different skillset.
There are lots of different types of weapons available to equip them to your mechs.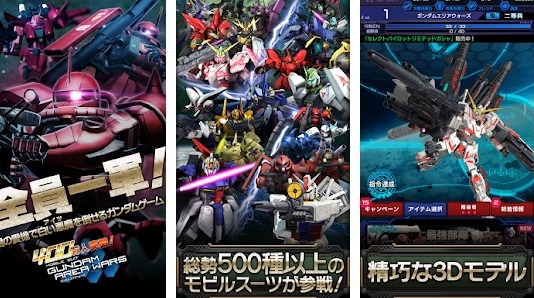 This is the real Gundam game. Unfortunately, it is only available in Japanese. The games features lots of familiar Gundam series such as 08MS, ZZ, UC, F91, W and SEED. You can download this game using QooApp.