There's nothing quite like a good platformer game. Android has no shortage of them, but which ones are the best? Here are four of our favorites. Whether you're looking for something classic or something new, we've got you covered. So fire up your Android device and get ready for some platforming fun!
Top 10 Android Platformer Games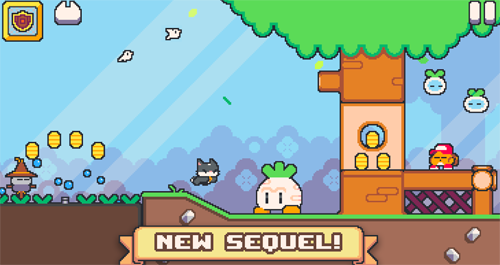 Super Cat Tales 2 is a platformer game custom-made for mobile touch controls. You'll join Alex the cat and his friends on their journey to fight against a mysterious army of tin soldiers which invaded Cat Land.
The gameplay is a mix of cat platform fun and adventure games. You can explore villages, unlock new cats, equip items, and discover hidden secrets. The retro pixel art and music create a fun and nostalgic atmosphere.
With 100+ levels to play, there are hours of entertainment to be had. You can compete with friends and other players through the achievement and leaderboards system.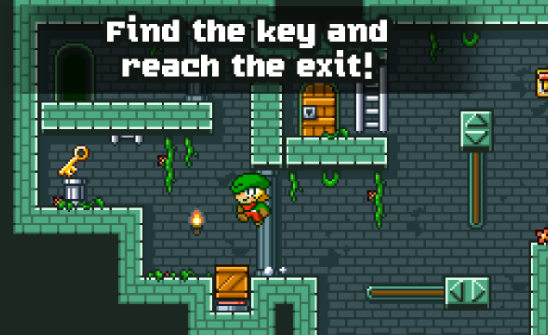 Super Dangerous Dungeons is an enjoyable retro platforming game. You control Timmy to run and jump your way through trap and puzzle-filled levels which are full of spikes, pits, and other deadly traps.
The game is heavily inspired by classic SNES games, with colorful pixel art graphics and an amazing retro soundtrack. In addition to the main campaign, there's also a Time Trial mode that allows you to compete against other players for the fastest time.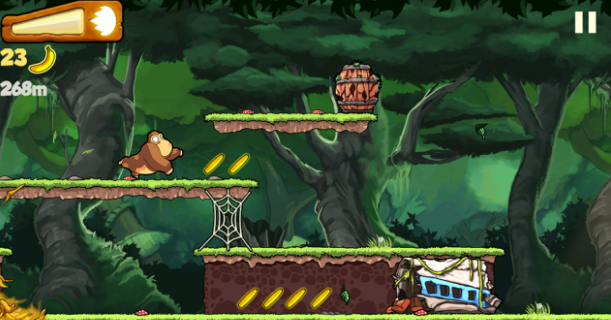 Banana Kong is a good basic platformer game that is easy to pick up and play. The controls are straight-forward and the objective is clear. The graphics are colorful and the game is set in a jungle environment.
You play as Banana Kong, who must outrun a huge banana avalanche by running, jumping, bouncing, and swinging on vines. You collect bananas to fill your energy bar and use power-dashes to destroy obstacles. You can also ride animals or fly with the toucan to overcome dangerous obstacles.
The game is easy to pick up and play, with simple one-thumb controls. It only takes 10 seconds from launching the game to playing it.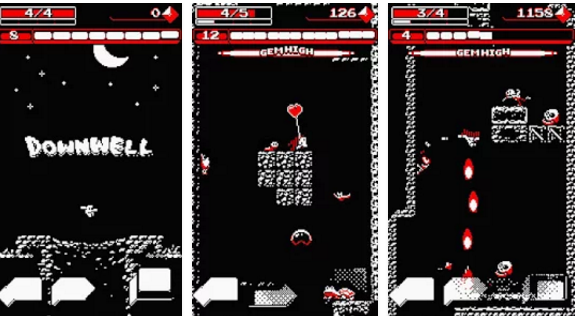 Downwell is a new platformer game that's all about dropping down from one platform to the other. You'll need to overcome bad guys and discover secrets on every level.
To help you out, you've got a pair of fashionable and lethal Gunboots. These boots allow you to unleash a torrent of firepower on the creatures dwelling in the well. You can also slow your decent with each shot.
In addition to the Gunboots, you'll also have access to unique weapons, items, and upgrades. Each level in Downwell is procedurally generated, so you'll never have the same experience twice. There's always a new adventure waiting for you!
Downwell is a fresh new take on the platformer genre that will keep players coming back for more.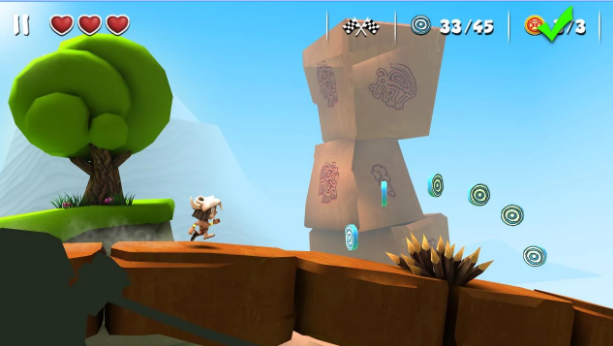 Manuganu is a 3D side-scroller running game, in which you control the boy named Manuganu. The gameplay is basic yet fun: run, jump and slide from ropes, dodge rocks, avoid swinging hammers, jump over moving blocks, collect coins and medallions, and much more.
Some of the platforming actions you can do in the game include double jumping, wall sliding, hovering, wall jumping, rolling, and breaking stone blocks. You can also run through 30 different levels, each with its own unique design according to the level theme.
The game has two button controls and specific swipe controls. You can also choose to run into alternate paths to get 3 Stars in all Levels. The environments in the game are also full 3D with three different themes. Lastly, the original soundtrack by Tolga Yurdabak is worth mentioning as it adds to the overall ambiance of the game.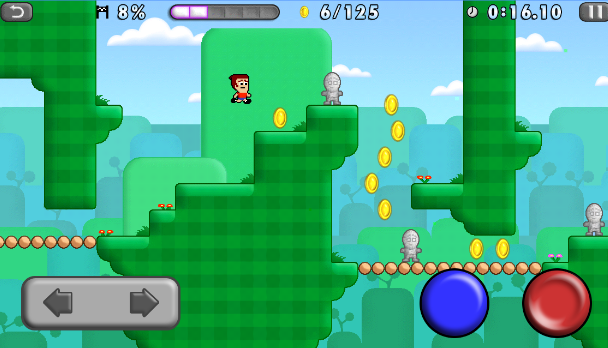 In this game, you play a character called Mikey whose job is to jump, run, and slide through all of the stages to complete them while collecting the coins. These coins can be used to buy disguises for Mikey Shorts.
While it may seem like a typical platform game, it is pretty interesting. There are more than eighty stages to play with 170 disguises to purchase. On completion of each level, you unlock a few achievements and get star ratings out of three.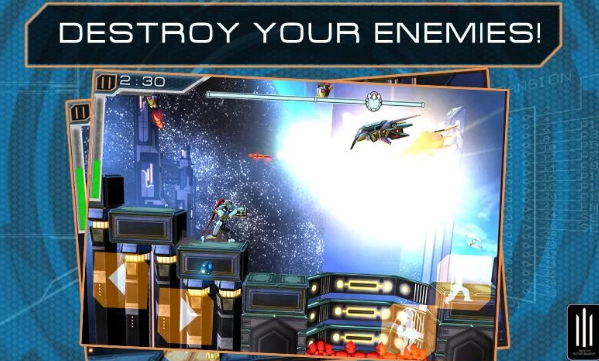 Do you like sci-fi games? How about robot-themed games? Well, if you're a fan of either genre, then you'll love Megatroid! In this game, you play as a robot who must platform your way through various levels.
But here's the best part: you can automatically generate your own level by typing anything into the level generator! So whether you want a long and challenging level or a short and easy one, it's all up to you.
There are hundreds of weapons and armor to choose from in the Black Market, as well as super-badass weapons, armor, and upgrades in the Premium Market. And to top it all off, the game has a classic 8-bit-inspired soundtrack that'll keep you entertained for hours on end.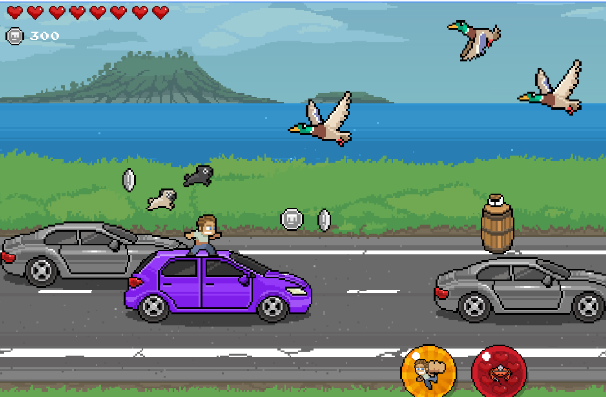 PewDiePie: Legend of the Brofist is a 2D platformer game where you play as PewDiePie, navigating your way through various levels and defeating bosses. There are shooter elements as well, giving the game a bit more depth.
The game is packed with jokes and references to pop culture that will have you enjoying every minute. You can collect coins to buy new characters, attacks, and defenses. There are also different YouTube stars you can unlock and play as, including Marzia, CinnamonToastKen, JackSepticEye, Cryaotic, Markiplier, and more.
The game features real voice acting by the YouTubers which makes it even more realistic. You'll fight epic bosses in order to save your fans and prove that you're a hardcore gamer. The game also has a survival arena where you can challenge your friends and boast about your score on Facebook. Be sure to keep an eye out for all the secrets hidden in the stages!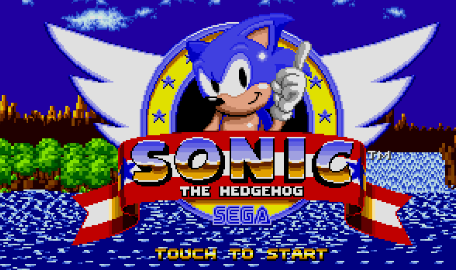 The original Sonic the Hedgehog games are now available on the Play Store, and retro gamers are in for a treat. In these games, you play as Sonic and must bolt through several levels to defeat Dr. Robotnik. Along the way, you'll also need to save little woodland creatures.
The gameplay is fast-paced and fun, and the graphics still hold up well today. If you're a fan of platformers or want to revisit some classic gaming history, definitely check out the Sonic the Hedgehog games. You won't be disappointed.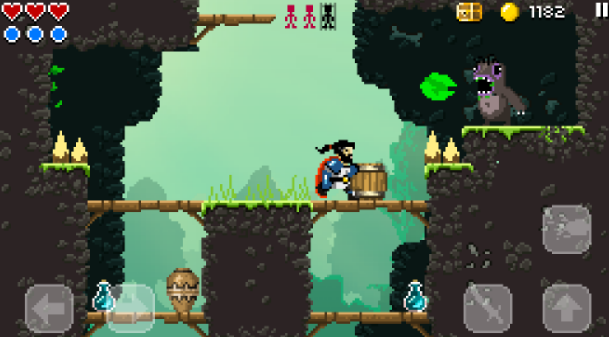 Sword of Xolan is a great game for anyone who loves 16-bit graphics and platformers. The game is incredibly clean and well made, with 30 handcrafted adventure levels, 9 time-based challenge levels, and 3 "End Of Act" bosses.
You'll never get bored with the plethora of enemies, like zombies, giants, and flying creatures, and the 10 unique game cards help to improve Xolan's skill.
The customizable touch controls and controller support make the game even more enjoyable. With 19 Game Center achievements, there's always something to strive for.