Ever since the conception of the Apple App Store, the endless runner genre has always been one of the most popular, and for good reason. It's the perfect pick-up and play genre for 5-minute intervals, without the player ever requiring to give up multiple hours of their time to complete a run. Their charm and enjoyable gameplay makes them for an easy download, for either casual or hardcore gamers.
With this in mind, here are the top 8 endless runners available on the iPhone; just in no particular order.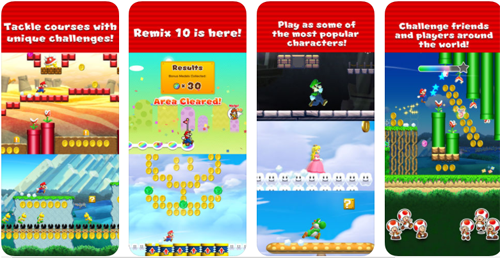 If you've ever played a Mario game, then you know what to expect from this moustached plumber, but that hadn't stopped Nintendo from making a stellar endless runner. You take control of Mario and must tap the screen to jump, collecting coins and avoiding enemies while you do. While it all may seem very simple, it quickly becomes very addictive and you won't want to stop any time soon.
Not to mention the gorgeous visual style that the newer Super Mario Bros. titles now enjoy makes for an even better endless runner that everyone should have on their phone by now.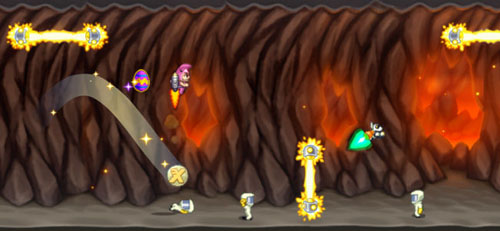 This is a title that's been available on iPhone's for quite some time now, but it's a classic that if you haven't already played, then you absolutely should. Instead of running and jumping, you have to tap and hold on the screen to rise and fall along the screen to collect coins, dodge obstacles, and acquire temporary power ups.
Thanks to plenty of customisation and replayability, there's always a reason to go for another run in Jetpack Joyride, with the charming graphics only making that more so the case.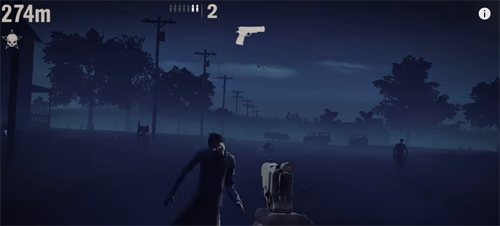 Into the Dead is an interesting title, because looking at screenshots of it, you might be fooled into thinking that it's an FPS game, when in actual fact it's an endless runner. The game has you dodging left and right with your device to avoid the zombies directly in front of you, all of which act as obstacles. To protect yourself along the way, you can find weapons that make the game play like a first-person shooter for a time and makes for a truly unique endless runner experience, mixed with some gritty visuals.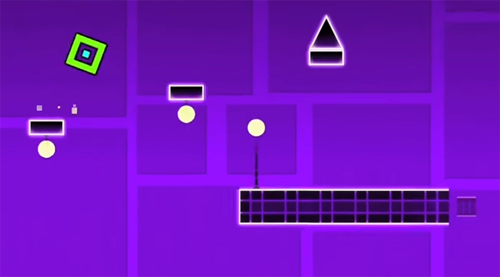 Endless runners typically get their name due to the nature of gameplay, where you're endlessly running, but in Geometry Dash, you do in fact come to an ending if you can manage to avoid all of the objects in this popular auto-runner. The caveat with Geometry Dash, however, is the fact that it is blisteringly fast-paced and doesn't let up for a single second, meaning that things never become easy.
Surprisingly enough, the difficulty, the visuals, and the incredible music stop the game from becoming too frustrating and just a solidly good time.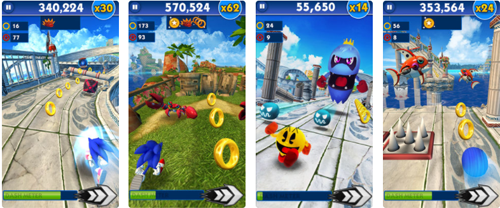 Sonic Dash is one of the few 3D endless runners that are actually worth your time, but Sega put a lot of work into this game to make it more than worth your time. Not only is there plenty to unlock after you start playing the game more and more regularly, but it has the break-neck speed that you'd want from a Sonic game and makes it the ideal endless runner for anyone looking for that next great 3D game. Even the visuals themselves have plenty of bright and vibrant colours to keep in mind and appreciate at all times.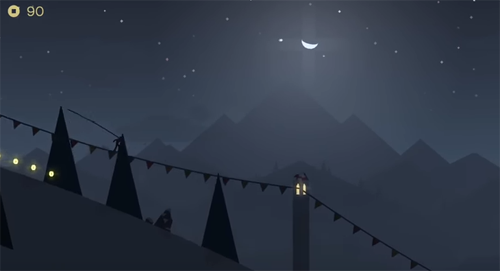 The first thing that drew attention to Alto's Adventure is the fact that the visuals are gorgeous, stunning, and a complete treat to view at any point. This charming and calming visual style helps make the overall gameplay of Alto's Adventure that much more addicting, as it simply isn't about survival. By doing front flips and backflips, you can increase you combo meter, increase your score, and just generally increase your level of satisfaction with the game.
Even though it's not a free-to-play title, Alto's Adventure is one of the best endless runners you can pick up on the iPhone, without a shadow of a doubt.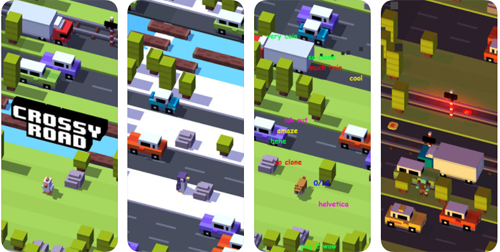 In Crossy Road, the developers quite literally asked why did the chicken cross the road? As it turns out, the chicken crossed the road to gain as much of a high score as it could muster. With gameplay inspired from the classic arcade game Frogger, Crossy Road has an interesting and unique blocky visual style that you won't see from any other game.
A great reason to stick to the game is the myriad of characters you can pick from as you play more and more, as after a while, you're bound to get tired of being a chicken 24/7,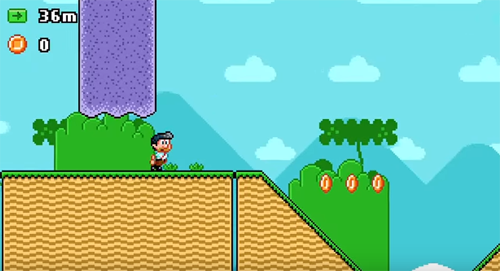 Stagehand is another title that takes a very different approach to the endless runner formula, by having you control the scenery, rather than the character themselves. Scenery will have to be moved up and down to ensure that the player doesn't get squished by a platform or doesn't miss a jump and while the simplicity of it all makes it easy to pick up, that doesn't necessarily make it easy to master. Before too long, Stagehand will have you enraptured and you won't want to put it down for some time.