Turning photos into painting is a useful technique. It can be done quite easy on Android phone or tablet with following apps.
Cartoon Pictures – Cartoon Photo Editor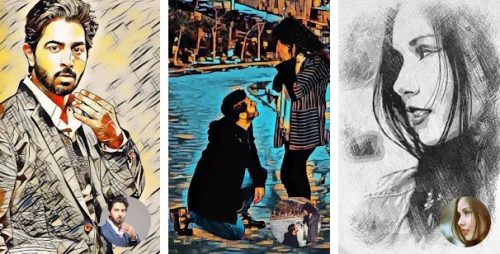 This is on of the best photo editor for art filters, artists, cartoon effects, pictures and photos, sketch styles and artwork on canvas; proudly presented to you artists, painters, cartoonists, photographers, and art enthusiasts.
ArtistA Cartoon & Sketch Filter & Artistic Effects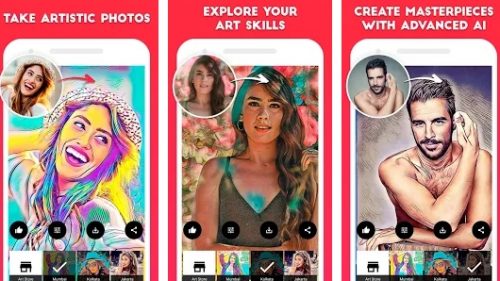 ArtistA app offers photo editing, adding artistic effects like popart, oil painting effect and cartoon effect to your photos, applying art filters, making collages, giving sketch effect, making epic picture and creating sketchbook, putting prism effect, and caricature and cartoon drawing and canvas photos.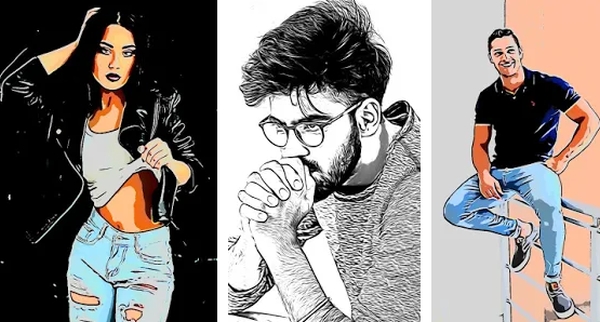 Cartoon Photo is easily one of the most impressive camera app. It can apply artistic effects to new or existing images and photos. it will turn your photos into cartoons, sketches, oil paintings, pencil drawings and a lot more. It applies effects in real-time and allows modified photos to be shared to any social networks.
Oil Paint app can allow you to convert your photos and images into impressionistic oil paintings by applying a special filter. The process is simple yet fun. You just need to choose a picture from your gallery or take a photo with camera app then let Oil Paint turn it into an oil painting.
This is one of the coolest free Android camera apps ever developed. Anyone can create cartoon and sketch like photography with a phone's camera.
The app has a free version with advertisements and a pro version without ads. All filters are unlocked in the pro version.
The current version offers over 12 effects — Cartoon, Sepia, White Strokes, Color Drawing, Dark Strokes, Pencil Sketches, Colored Edges and many more.
With this app any users can add a touch of Van Gogh to their own photos. Photo Painter is an interactive photo editing app with a large variety of painting styles, image filters, frames, textures, and more. It turns making art into a pure activity. Photo painter has a built-in intelligent image management system which can arrange photos to suit your taste.
Its free version contains some limited features and is powered with ads. It only offers 6 painting styles, 15 image filters and color effects, 4 picture frames, 4 special textures and other small features. The pro version offers more painting styles and come with no advertisement.
Photo Effects Pro is a simple tool to enhance your photos and images. It makes your photos beautiful with lots of filters and effects. It supports sharing via Facebook, Twitter and many other social networks.
Photo Effects Pro provides a large range of awesome filters and effects. Autumn, Twin, Draft, Displace, Reflection, Contrast, Pencil, Blackout, Border, Desert, G & B, Shadow, Engrave, Desaturate, Ghost are just a few. Even caption text comes with many fonts.
This app is powerful online photo effects app which takes advantage of cloud photo funia. As the name says, it offers 1000+ effects, which means 100 ways to turn your photos into art.
Those 1000+ effects are divided into many categories like Text effects, Frame effects, Face effects, Drawing effects, Magazine effects, Filter effects , Movie effects and Gallery effects…
The only downfall is that this app requires internet connection.