Ask any Android user and they will tell you what an annoyance it is when your phone refuses to download an app, citing the Google Play authentication requirement as a reason. For those who have experienced such an issue, we are here to provide you with ways via which you can fix this problem.
Google Play is a Google service that allows people to download apps and games from the store. It also has music, books, movies, TV shows, and magazines that can be purchased or rented. There are many free apps as well. The latest update includes a new design for the app store section with improved navigation features such as suggested content based on your favorite genres of entertainment.
For those who want to publish their own work there's a new option called "Google Play Books" which lets you upload e-books in any format so others can get access to them through the Google Play Store!
Google Play Store is an important part of any Android devices. If it is broken, it becomes very annoying.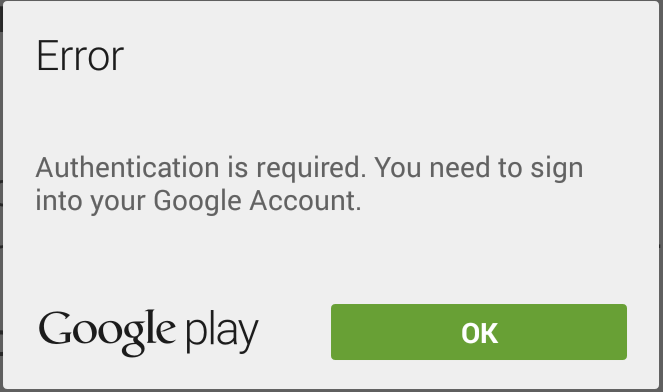 Restart Your Phone
I have often found that restarting my phone will fix the "Google Play authentication is required" error. The problem usually occurs when I am in an area with poor service or if I don't use my phone for a while and then try to open it again. Whenever this happens, just turn off your device, wait 10 seconds, and then turn it back on again. This simple action should solve the issue!
Remove Google Account
Sometimes, when the Play Store undergoes an automatic update, this sign-in issue can occur. One way to combat this problem is by removing your Google account by going to the settings of the phone. Once you have done so, you can add your account back after a while and all the apps will start working again.
Delete Data from the Play Store
Another reason why an authentication error may plague your phone is the overload of data on your Play Store which then starts to malfunction. If the error persists after you have removed and re-added your account, you should proceed by deleting the cache of the Play Store to boost its performance.
Or you can clear cache data from Google Play Store app by going into Settings>Apps>Google Play Services and tapping Clear Cache button.
Fresh Sync
Sometimes, you need to push something for it to achieve its true potential. This is somewhat true in the case of a phone and its apps. There is a chance that your smartphone stops syncing items along the way. What do you do about it? It's simple. All you are required to do is go to Settings and press the "Sync all" option within the accounts section.
Use the Mobile Browser
If your Play Store refuses to cooperate regardless of how many measures you take, it is time to leave it be and opt for the browser version of the Play Store. Here, you will be required to sign in to the mobile version. Once you have done so, you can install any app you want.