Google Chrome is one of the most popular web browsers in use today. It's easy for beginners to use and has many features that are designed for advanced users too. One thing it doesn't do well is to fix itself when there's something wrong with it.
Sometimes, Google Chrome can have an issue with its profile. This can cause the browser to not load properly or crash completely. There are a few things you can try if this happens, and none of them require a computer science degree!
Lots of users were reported to encounter Google Chrome profile error occurred error.
Close all tabs and restart Google Chrome
If you haven't closed all tabs yet, just close them now before continuing down this list of fixes! It's really important that you don't have any open pages when getting started with these instructions because they might interfere with what we're trying to fix here!
Delete Web Data Or Local State Files
If data on those 2 folders are broken, it will lead to the profile error.
Steps to delete them: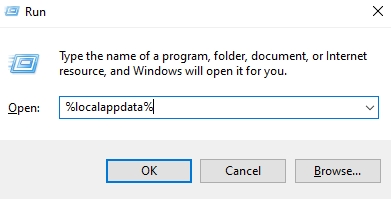 Open C:\Users\[your_pc_name]\AppData\Local or type in %localappdata% in Windows' Run (Windows + R)
Access C:\Users\[your_pc_name]\AppData\Local\Google\Chrome\User Data\Default and find the Web Data file to delete
Check for updates to your browser
Open Google Chrome again, and check for updates to your browser. If there are any available updates you'll be prompted with a notification that will look something like this:
"[Updates Available]" is shown in the title bar of your window if you have any new versions waiting for download! Click on "Update Now" or select the link from the menu at the top right-hand corner of your screen. It's important that we get rid of these pesky errors as soon as possible so it's worth taking care of them when they come up even if we're not sure what caused them yet!
Restart your computer
Restarting your computer is all-in-one solution to many problems. Hold the power button on the bottom of your screen and wait for a few seconds before releasing it. This will turn off any applications that are running in the background, too! After you restarted, try opening Google Chrome again.
Clear the cache on your browser
While opening Google Chrome, go to Settings > Advanced > Privacy & Security > Clear browsing data…
Disable antivirus software
Sometimes an antivirus will install a toolbar or browser extension to help protect you from online phishing and threats. They might intervene with the browser's process so if you're getting errors and warnings, try disabling the antivirus and its extensions.
Reinstall Google Chrome
Uninstall and reinstall Google Chrome: Open Windows Control Panel > Programs and Features Find "Google Chrome" Click uninstall then click ok Reinstall google chrome from here.
Create a new user account
The last option is to create a new user account on your computer and then go through the setup process again with this account. If none of those fixes work for you, please contact us for help instead of continuing to troubleshoot yourself as we'll need additional information like diagnostic reports or crash logs from our team in order to best assist you!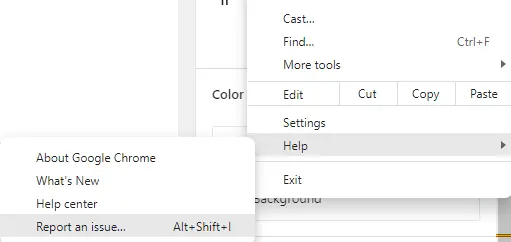 If all else fails.. be sure to send Help > Report an issue… to the Chrome support team.