A template is a layout or a file that serves as a starting point for a new document or application. They are pre-formatted in a way that can be re-used in many projects.
Types of Templates
There are many different types of templates. We focus on the following template types:
Following are best free templates for aforementioned different types of templates. You can download free templates for any types of projects, from web, mobile app templates to Google Docs, or business card themes!
Game Templates
Mobile App Templates
Web Templates
Other Templates & Themes
Graphics & Arts
13 UI/UX Design Trends in 2021
Glassmorphism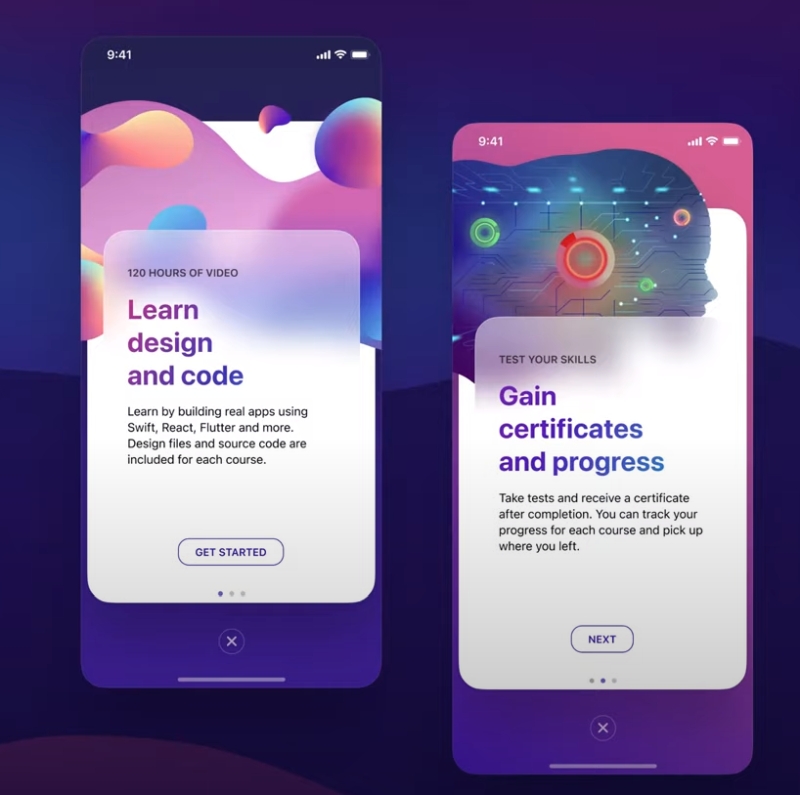 2021 has seen the reemergence of frosted glass like the ones we saw on Windows Vista and iOs 7. The trend is flourishing due to the inaccessibility of neomorphic elements that have remained on Dribbble.
Usability
Usability has become one of the most prominent UI designs of 2021, particularly regarding a website's loading speed, stability, and interactivity. The user-friendly design can be attributed to the Covid pandemic and accessibility by most people.
Augmented Reality
This is another popular UI trend of 2021 that involves thinking outside the box. UI is increasingly leaning towards interactions that give you the feel of a real-world experience. Tech giants like Google and Apple have already introduced Augmented reality on their platforms.
Illustration and Animation
With the increased uniqueness in the fields of illustration and animation, we are bound to see more complex motion designs in 2021. The whole purpose of this new development is to draw more attention from users.
Artificial intelligence
AI is a new UI trend of 2021 that is hard to miss. There is nearly no product that has not integrated AI in this modern era. AI makes work much easier by collecting and analyzing huge amounts of data at a go.
Virtual Meetings
Thanks to the pandemic, virtual communication tools have rapidly taken the center stage. Zoom and other virtual communication platforms are the new conference halls where multitudes of people can hold meetings in real-time.
Time for 3D
Although it has been around for a while now, 2021 looks like a year that will see 3D shining. From animated logos to various illustrations, 3D is going to see virtually every object get manipulated in a three-dimensional space.
Retro Aesthetic
New trends in website design are the new big thing to look out for this year. However, this will largely be determined by the website elements we want to navigate users to. It is all about amassing huge traffic and converting most to leads.
Very Similar Icons
Surprisingly similar icons are becoming a new sight on various website designs. If you look at former company logos, for example, you will notice that they're drifting from the trendy flat design of icons. But the huge similarity may make it difficult to distinguish icons.
Ink Trap Fonts
Ink Trap allows for small font typing but that seems to be changing in 2021. The purpose of the trendy oversized version of the fonts is probably to add some flavor to typography.
Virtual Reality
Virtual reality has become a darling to gamers and programmers since 2020, but it is shining even more in 2021. However, new platform designs should be considered for the sake of users without a VR headset.
Scroll-Triggered Animation
This is a new way of storytelling where text styling is employed to create an engaging narrative. The new trend makes users feel like they're part of the story and don't have to scan through the content.
Low code and No code platforms
You no longer need high programming skills to get your project rolling, all thanks to the existence of Low code and No code software. All you need in 2021 is an online visual editor to build and start running your website.