Created by Unity Technologies, Unity is one of the popular cross-platform game engines released in the year 2005. Tech professionals use the engine to build AR, VR, 3D, and 2D games. However, apart from video gaming companies, other industries also have started using the engine. You can find the release of different versions of the engine, Unity.
Tutorials and Courses
Enter a new world of possibilities by learning how to program in Unity. There are a variety of tutorials available online but here is a selected list of the best resources to learn Unity.
You can choose any of these websites to find a paid or free course on Unity.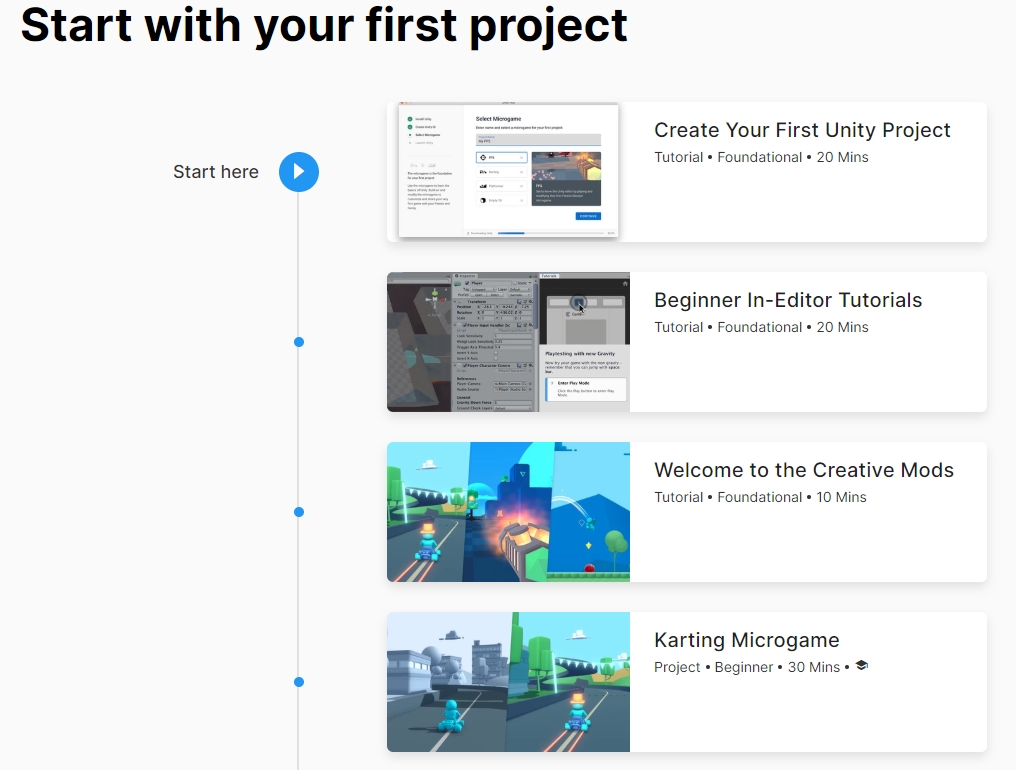 DOTS Tutorials
Unity Game Templates
These kits will help you kick-start many game projects with ease. You can read these kits' details here.
Must-Have Assets
Model Assets
SURIYUN SD RPG Packs – SURIYUN offers 3D character models with different classes and jobs. They have a lot of monsters with animation as well.
Fantasy Customizable Pack – You can use this package to create many unique characters with over 1000+ pieces.
Mech Constructor – The pack contains 63 prefabs of different modules, that will allow you to create numerous combinations of animated and ready-to-fight mechs and vehicles.
Blog Posts