One of the key components of creating a great game is the user interface (UI). UI kits are a great way to quickly create a visually appealing and intuitive UI for your game. In this article, we will be looking at the five best Unity UI kits available to game developers today.
These kits provide a range of features and tools to help developers create a stunning and engaging UI for their games. We will discuss the features and benefits of each kit and provide an overview of the best UI kits currently available. With this information, you can make an informed decision on which Unity UI kit is right for you and your game.
DoozyUI is a Unity Editor extension that allows developers to manage and animate User Interfaces with a collection of tools. You can quickly change your game's look with its skin management system. It has many built-in components such as buttons, particles, text, progress bars, event listeners, and theme managers.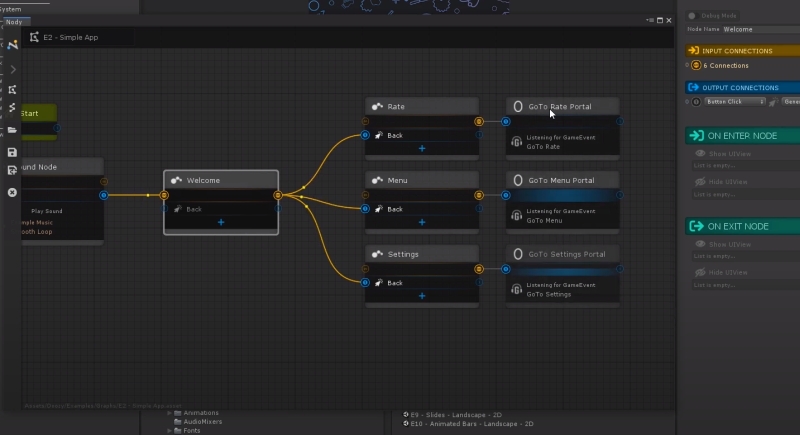 Features:
Use native uGUI
Easy to learn. Intuitive design
Native Editor Integration
Node Graph UI Navigation Flow
Theme Management System
Automated Sound Pooling
Touch Detector
Orientation Detector
Supports all platforms
Resolution Independent
Mobile friendly
In-Editor Documentation Links
Searchable Documentation
Video Tutorials
Dedicated Support
Clean Code. Easy to understand, modify and test.
Full C# source code is provided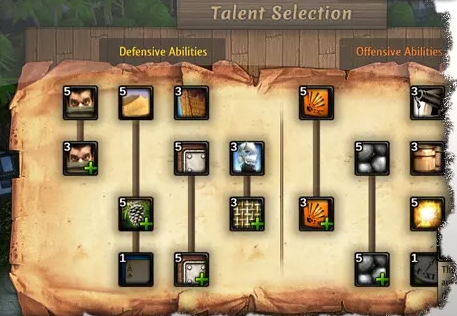 NGUI is a powerful UI system and event notification framework for Unity. It features a WYSIWYG editor, a component-based and modular nature, full support for multiple platforms, localization, and much more.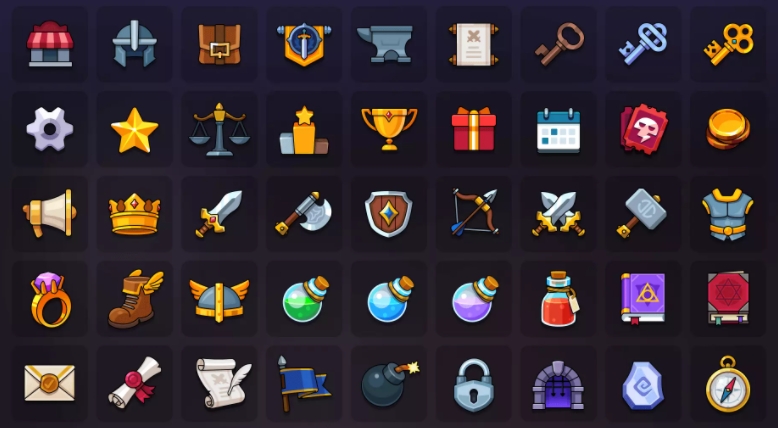 This is is a complete asset to create UI elements in your fantasy games. After buying this package, you will receive customizable PSD layouts and game elements, 361+ pictogram icons (32×32, 64×64, 128×128, 256×256, 512×512), 90+ unique item icons (32×32, 64×64, 128×128, 256×256, 512×512), and pre-made pop-ups.
This asset contains a variety of basic sci fi UI elements, and a complete set of sci-fi game UI, which can be used in any sci-fi games.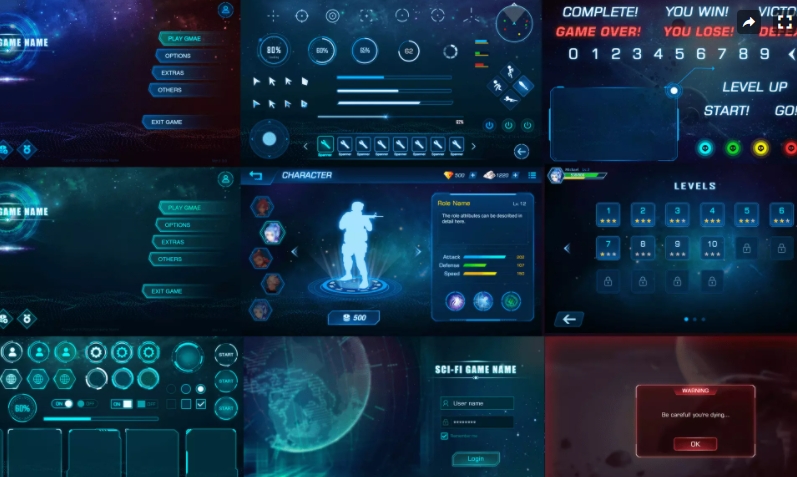 This package contains demo scenes for 2 skins, 68 Prefabs, screenshots, layered PSD files, sliced sprites, fonts, and scripts. These components are divided into Loading Page, Main Menu, Stage Select, Level Select, Log In, Creating Character, Main Scene1, Main Scene2, Store, Character, Recharge, Ranking, Pause, Options, Victory, Warning, Died, and Game Over ones.
Modern UI Pack is a clean, minimalistic and stylish UI package which is suitable for minimalist and arcade games.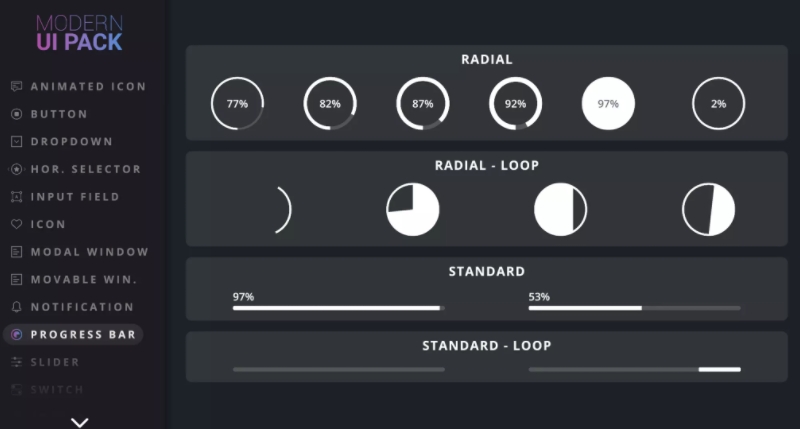 Its components consist of Animated Icons, Buttons, Dropdown, Horizontal Selector, Icons, Input Fields, Modal Windows, Movable Windows, Multi Selectable Dropdown, Notifications, Progress Bars, Radial Slider, Sliced Borders, Sliders, Switches, Toggles, Tooltip System, UI Manager System, and Window Manager.