There are many different browsers available on the market today, but Google Chrome is one of the most popular. It has a sleek design and is easy to use, making it an attractive option for browsing.
Chrome's rapid rise in popularity can be attributed to how easy it is to use as well as its flawless design which allows users to browse quickly without any hassle or interruptions from other tabs/windows open at the same time.
Google Chrome is known for its speed, security, and minimalist design, but there are other interesting facts about the browser that many people don't know about.
10 Interesting Facts about Google Chrome
There are many times when we get stuck in complicated calculations or just need to do some simple math. Well, now you don't have to worry about it because Chrome's search bar can be at your service! No more grabbing your phone and opening an app either – simply enter the amount needed into Google's web browser interface using this handy feature which will give instant results without ever having to leave what webpage/site was on originally.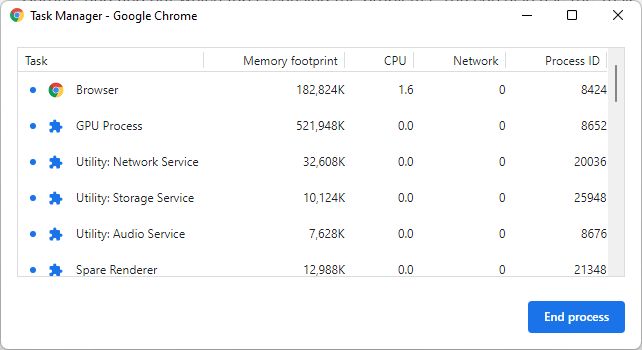 Chrome also has a Task manager that can be used to see which tabs are using the most memory or CPU. This can be helpful when you're trying to troubleshoot Chrome and find out which tab is causing the problems. You can also use the Task manager to close tabs that are causing problems.
The Chrome browser is a great way to play the Dinosaur Game even when your device isn't connected! The Dinosaur Game is a popular game that can be played on Google Chrome. It is a simple, yet addictive game that can keep you entertained for hours. The goal of the game is to help the dinosaur reach the end of the level by jumping over obstacles. The game is challenging and fun, and it's perfect for people of all ages.
Google Chrome was the first browser to support webGL, which is a JavaScript API that allows for rendering 3D graphics within a web browser. This made it possible for web developers to create 3D games and applications that could be played on the Chrome browser.
With Chrome's "Paste and Go" features, you can quickly go to the pasted URL without having to open up a tab and paste in the URL. 'Paste and search' feature helps you save time by searching the pasted text on the Google search engine.
Google Chrome is based on the open-source Chromium browser. Chromium is the project that Chrome is based on, and it was created by Google developers. Chromium is a free and open-source software project that aims to build a better web browser. One of the main goals of the Chromium project is to create a browser that is faster and more secure than other browsers on the market. The Chromium project is also open-source, which means that it is free for anyone to use and modify. This makes Chromium a popular choice for web developers who want to create fast and secure browsers.
Google Chrome was the first browser to support HTML5 video playback. This made it possible for web developers to create videos that could be played on the Chrome browser without having to use a 3rd-party video player plugin. HTML5 video playback is a feature that many browsers support today, but Chrome was one of the first browsers to support it.
The Chrome search bar can also be used as a unit converter. This is a handy feature that can come in handy when you need to do some quick calculations. All you need to do is enter the amount needed into the search bar and Google will give you the results instantly. You no longer have to worry about grabbing your phone and opening an app to do the calculations. The Chrome search bar is a convenient and easy way to get the results you need without any hassle.

Google Chrome offers a great way to take notes without having to use a separate application. Type data:text/html, <html contenteditable> in the address bar then Google will open a note editor.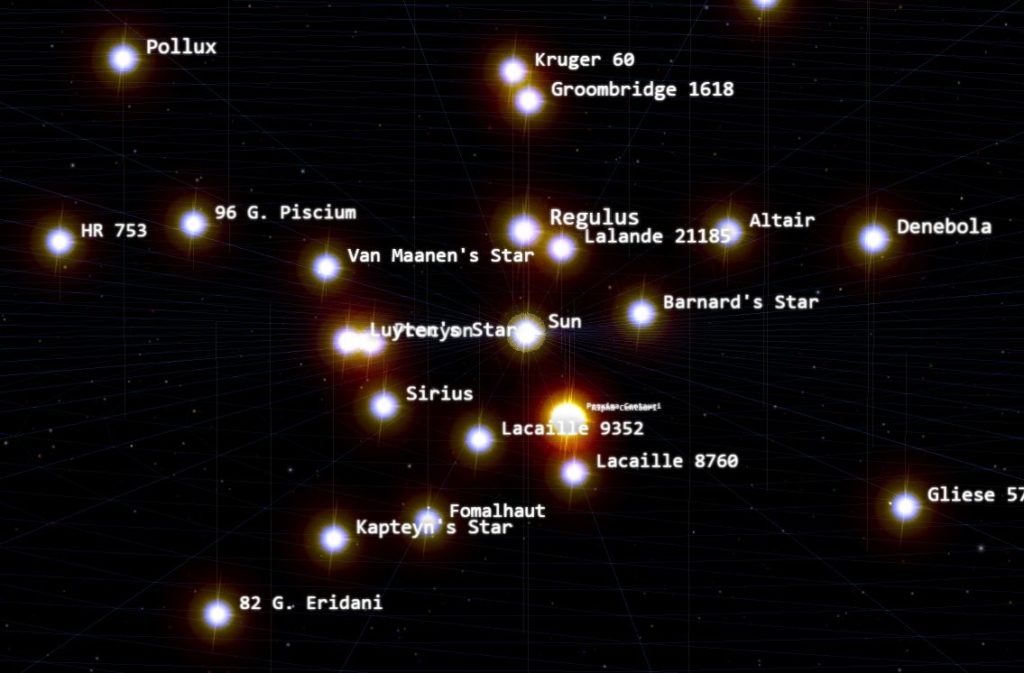 The 100,000 Stars website is an exploration of the galaxy through stars and constellations. This experiment runs on amazing hacks that are only compatible with Google Chrome web browsers; it would be otherwise impossible for this site to run without them!