A Smart TV, also known as a connected TV (CTV), is an internet-connect television set that allows users to browse the internet and stream music and videos. They are mainly used to download on-demand content from apps like BBC iPlayer, ITV Hub, All 4, Netflix, and more.
It is hard to find traditional TV nowadays. Most new ones are now smart. High-end TVs now support voice control. And some support motion control.
Best Smart TV Brands
Sony
Sony is a top-performing brand when it comes to smart TVs. They offer a range of models that cater to different price points, making it an accessible brand for many. Their Bravia line is well-known for its picture quality and color accuracy, making it a popular choice for movie and sports enthusiasts.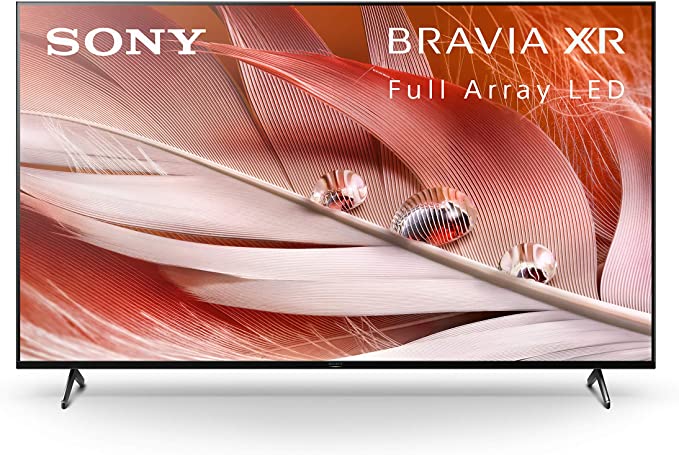 Sony is known for some of the best combos of audio and video. The OLED sets are simply stunning. The smart experience is not to be ignored either, especially as the brand's smart TVs often come with built-in assistants and browsers.
Sony is renowned for producing top-of-the-line audio-visual experiences. Their OLED TVs offer vivid, high-quality images that are truly stunning. As a bonus, many of their smart TVs come with added features like built-in voice assistants and browsers, allowing users to easily access interactive content.
Samsung
Samsung is another popular brand known for its sleek designs and exceptional picture quality. Samsung's smart TVs have seriously evolved over the past years.
The brand is now among the front runners in terms of innovation. Sure, innovation is not cheap, but the best part is you can find products in all price segments.
They offer a range of sizes and price points, making it easy to find a Samsung smart TV that suits your budget. Their Tizen operating system is known for being fast and responsive, with a user-friendly interface.
Hisense
Hisense is a lesser-known brand compared to Sony and Samsung, but they offer great value for money.
Hisense smart TVs are built with innovation in mind. The brand is better known for its incredibly sharp images though. The color balance leaves no room for mistakes, while the built-in integration for Android, Roku, and Vidaa takes everything to another level.
Hisense's smart TVs also come with a 4K resolution, making it a great choice for anyone who wants a budget-friendly smart TV with great picture quality.
LG
LG is an ideal choice if you are looking for a high-end OLED TV or a more affordable NanoCell TV. Their webOS platform in smart TVs is incredibly user-friendly and provides an effortless experience. Additionally, many of their TVs come with virtual assistants, allowing you to control your TV with voice commands.
Vizio
While Vizio may not offer all the bells and whistles that some of the other smart TV brands do, they are a great option for those who want an affordable smart TV with great picture quality. Their entry-level smart TVs offer a 4K resolution and HDR compatibility, making them a great choice for anyone who wants to enjoy their favorite shows and movies with exceptional picture quality. Vizio also offers a range of sizes and price points, making it easy to find a smart TV that fits your budget.
One downside to Vizio's smart TVs is that their SmartCast operating system can sometimes be slow and unresponsive, especially when compared to some of the other top-performing brands. However, they have recently introduced a new operating system called Vizio SmartCast 4.0, which promises to be faster and more user-friendly than their previous versions.