The PlayStation VR2 is set to launch on February 22, 2023, and we've got all the details you need to know about Sony's next-gen virtual reality headset. Whether you're a PS4 or PS5 owner looking to upgrade or a VR newbie curious about what the fuss is all about, read on for everything you need to know about the PlayStation VR2.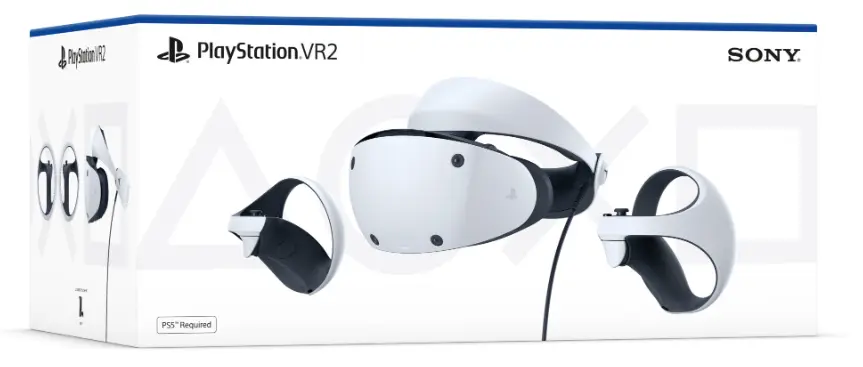 PlayStation VR2 Specs
Display method​
OLED
Panel resolution​
2000 x 2040 per eye
Panel refresh rate​
90Hz, 120Hz
Lens separation​
Adjustable
Field of View​
Approx. 110 degrees
Sensors​
Motion Sensor: Six-axis motion sensing system (three-axis gyroscope, three-axis accelerometer)​
Attachment Sensor: IR Proximity sensor
Cameras​
4 cameras for headset and controller tracking​
IR camera for eye tracking per eye
Feedback​
Vibration on headset
Communication​ with PS5
USB Type-C®
Audio​
Input: Built-in microphone
Output: Stereo headphone jack
The PlayStation VR2 features a Fresnel OLED screen with a resolution of 4K HDR and 2000 x 2040 pixels per eye.
It has a 110-degree field of view, a 90 or 120 Hz refresh rate, and flexible scaling resolution (FSR) which allows the player to focus on their area of interest without sacrificing graphics quality. And if that wasn't enough, the PS VR2 also includes eye-tracking and haptic feedback in the headset for an even more immersive experience.
The PS VR2 comes with two Sense controllers that feature adaptive triggers and capacitive touch sensors. All of these specs add up to create a virtual reality headset that is sure to impress.
Similar Design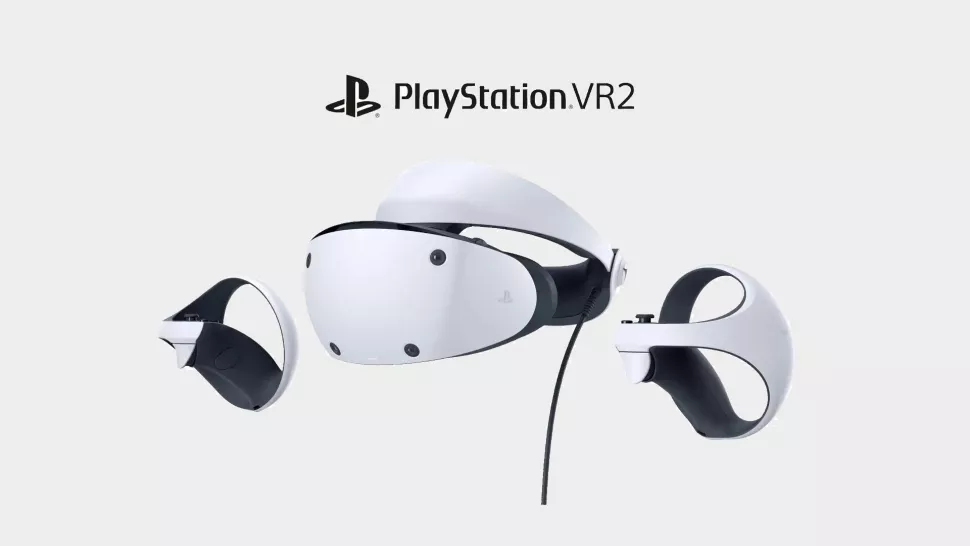 The new PS VR2 headset boasts a similar design to the original PS VR headset, with a few key improvements. The halo strap has been retained and remains adjustable, making it one of the most comfortable headsets available.
Additionally, the same rounded shape has been carried over from the older model, delivering a more ergonomic fit.
4000×2040 OLED Display
One of the most significant changes can be found in the display, which has been upgraded to deliver a sharper and more immersive experience. The headset now features two high-definition OLED displays with a combined resolution of 4000×2040.
That's double the pixel count of the original PSVR, which means much sharper visuals and improved tracking for both the headset and its controllers.
The PSVR2 also features enhanced 3D audio support and a new camera sensor that supports up to 120 degrees of view. And like the PS5, the PSVR2 will also be compatible with 4K TVs (and even 8K TVs, though you'll need a PS5 Pro to take advantage of that).
Sense Controllers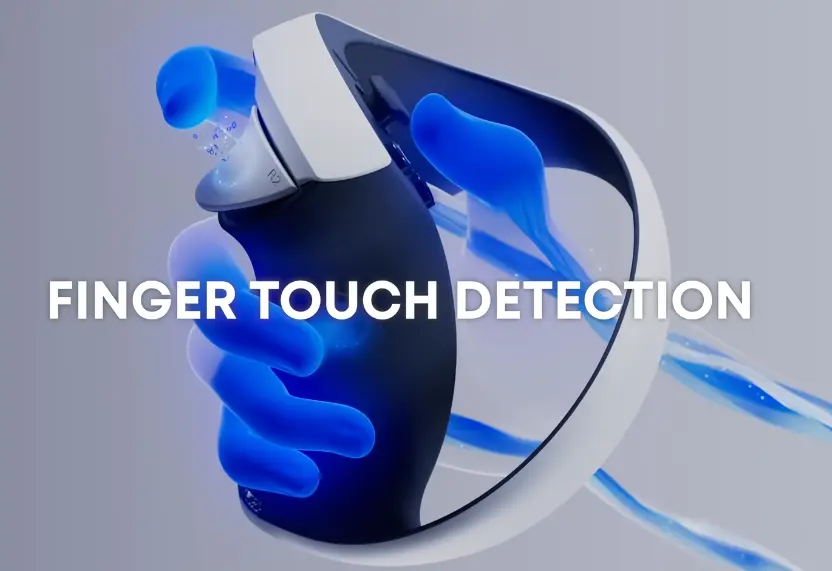 The next release of PlayStation VR will not include the Move controllers that were released in 2010 with the PS3. The PS VR2 controllers are called Sense Controllers and will closely resemble Meta Quest 2's instead.
The new PlayStation VR2 controllers will be adopting an inside-out tracking system that uses LED lights in order to increase reliability and range. This update is a vast improvement from the original PS VR controllers and should provide a much better gaming experience for users.
The Meta Quest 2 already uses a similar method of motion tracking and has proven to be superior in function, making this change a logical one for the PS VR2.
Wired Headset
Wired VR headsets have been around for a while, and they're not going anywhere anytime soon. Even the highly anticipated PlayStation VR2 will be a wired system.
While there are some clear advantages to a wired headset – namely, that you never have to worry about your system's battery life – there are also some significant drawbacks.
One of the biggest issues with wired VR is that it can be restrictive. You're tethered to your console, which means you can't move around too much or you risk getting tangled up in the cord. This can be a major issue for gamers who want to fully immerse themselves in their virtual worlds.
Additionally, a wired headset is a significantly less portable than a wireless one, making it more difficult to take with you on the go.
Improved Ventilation
The new PlayStation VR2 headset will include vents to improve air circulation and prevent the screen from fogging up. This design feature was inspired by the vents on the PS5 console, which allow for airflow.
The vents on the PlayStation VR2 will be located between the top and front surfaces of the scope. This will allow for improved ventilation and prevent the build-up of moisture, making it more comfortable for users to wear the headset for extended periods of time.
Improved ventilation is a small but important design feature that will help gamers to stay in the game longer.
Eye Tracking
PS VR2's eye-tracking capabilities are one of the most highly anticipated features of the new headset. Using sensors to detect eye movement allows the headset to adjust without the user having to move their head, providing a more immersive experience.
This technology is not new, but it has mostly been limited to business-focused VR headsets. Seeing what eye-tracking can do for VR gaming will be truly incredible. With this feature, games will be able to track a player's gaze and use it to control gameplay elements.
For example, a game could have players using their eyes to select objects or targets. This would add a whole new level of immersion and interaction with the game world. There are endless possibilities for what developers could do with this technology, and we can't wait to see what they come up with.
See-Through View
The PlayStation VR2's see-through view feature is a great gaming enhancement that allows gamers to check their phone or find their lost controllers without having to take the headset off.
Touching the headset's function button activates the see-through view via the internal camera. This will allow for a more seamless VR gaming experience as gamers will not have to take off the headset every time they want to view something outside of the virtual world.
Streaming
The potential for the PS VR2 to change how content is created and consumed through streaming services such as Twitch is huge.
The ability for players to use the PS5 HD camera to stream an image of themselves using their VR headset directly to their service presents a unique opportunity for viewers to get a first-hand account of everything going on during gameplay.
Consequently, not only would this make streaming content a lot easier for gameplay video creators, but it also broadens how viewers can access and consume the content. For example, imagine being able to watch a streamer's reaction to a particularly intense boss battle in real-time; or being able to see how they react to various in-game surprises.