The Apple Vision Pro, slated for release in early 2024, is heralded as a game-changer in the realm of mixed reality. Announced during the 2023 Worldwide Developers Conference, this standalone device is a testament to Apple's innovative spirit. But what sets the Vision Pro apart? Let's dive deeper into its groundbreaking specifications to better understand how this device is poised to redefine our digital experience.
Apple Vision Pro Facts
The Apple Vision Pro debuts at a price of $3,499, exclusively in the U.S. in early 2024, with other regions to follow.
The headset houses a pair of 4K displays for high-quality HDR images, but individuals with eyeglasses may require bespoke ZEISS inserts.
The EyeSight feature uses a forward-facing display to signal to others when you're interacting with them or deeply engaged in the headset's content.
With visionOS, the Vision Pro supports immersive 3D experiences, and an App Store dedicated to Vision Pro will offer a selection of iOS, iPadOS, and visionOS applications.
The headset's crown enables the user to adjust their level of immersion, spanning the spectrum from augmented to virtual reality.
Physical controllers aren't required, as the device uses eye, hand, and voice tracking for interactions.
Users can capture spatial photos and videos with a simple button tap, and EyeSight informs those nearby when you're recording.
Disney has partnered with the Vision Pro project to create exclusive experiences, including content from Disney World, Marvel games, and more.
Apple Vision Pro Specs
Powering the device are the Apple M2 chip—akin to what you'd find in a laptop—and a custom R1 chip dedicated to processing camera input and other visuals.
Two compact Micro-OLED displays, each no larger than a coin, deliver visuals with a quality surpassing a 4K TV.
It's equipped with eye-tracking capabilities.
A half-dozen microphones are incorporated for capturing sound.
A combination of twelve cameras and five sensors are embedded to track hand movements.
Exceptional Visuals and Sound
Donning the Vision Pro, users are immersed in a world of stunning visuals rendered on two micro-OLED displays, which collectively boast around 23 megapixels – equivalent to Wide Ultra High Definition (WUHD) for each eye.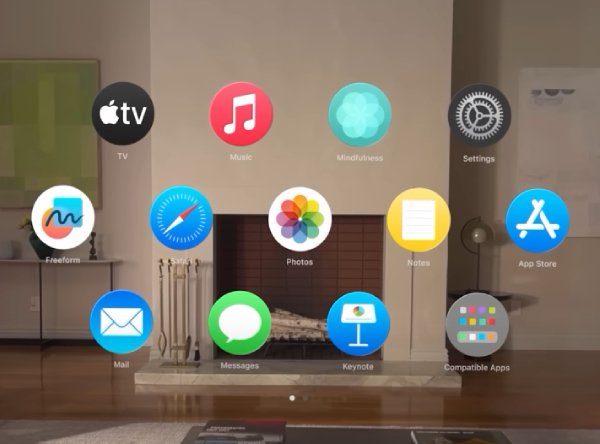 But it's not just about the visual spectacle; the Vision Pro also employs stereo speakers and six microphones to deliver a captivating auditory experience.
The Power Under the Hood
The engine driving this spatial computing marvel is the Apple M2 system on a chip, accompanied by the Apple R1 co-processor.
The latter is specifically designed for real-time sensor input processing, ensuring a seamless interactive experience for users.
Powering the Vision Pro is equally flexible – it can operate through an external power supply, a USB-C port on a Mac, or a battery pack rated for two hours of use.
Your Personal Avatar and Interaction
In a twist that adds an individual touch to the experience, the Vision Pro scans the user's face during setup to generate a "persona" – a realistic avatar used by OS features. This persona not only enhances user engagement but also promotes a more personalized interaction with the system.
This scanning process can be conveniently performed using the user's iPhone or at an Apple Store as part of the purchase process.
Immersion Control and Environmental Awareness
At the helm of the user's immersion level is a digital crown on the headset. This allows users to control the amount of virtual background in their field of view, ranging from a mixed-reality view to a completely immersive experience.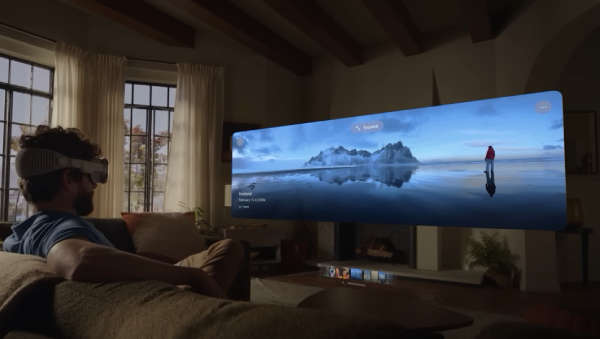 To ensure a balanced interaction with the real world, the Vision Pro features an outward-facing display called EyeSight, which displays the eyes of the user's "persona" to indicate their degree of immersion.
visionOS: The Operating System Built for Extended Reality
To leverage the hardware's capabilities, the Vision Pro runs visionOS, an iOS derivative.
Designed specifically for extended reality software, visionOS incorporates core iOS frameworks along with XR-specific frameworks for foveated rendering and real-time interaction.
This combination ensures users can enjoy the power of Apple's proven software ecosystem while exploring the new realm of extended reality.
The Design: A Harmonious Fusion of Comfort and Aesthetics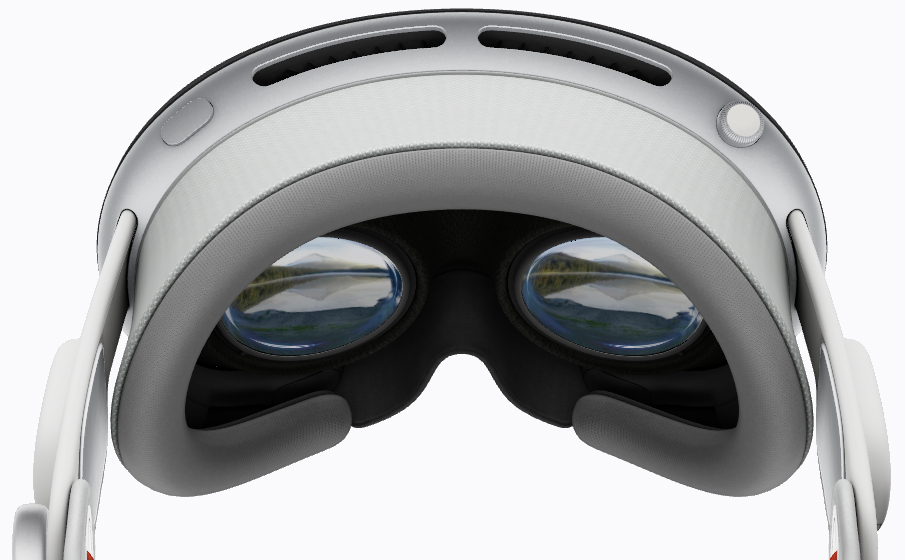 Apple has not compromised on aesthetics or comfort when designing the Vision Pro. The headset boasts a laminated glass display front and an aluminum frame cushioned by a flexible covering. The adjustable headband houses the device's speaker, delivering sound directly over the user's ears.
Moreover, the frame is home to a plethora of sensors, microphones, and cameras that work in harmony to provide an unparalleled mixed-reality experience.
Battery life
According to Apple, the Vision Pro's separate power pack offers a usage time of up to two hours. The device can also function while connected to a power source.
Apple's Vision Pro, with its impressive specifications, is set to revolutionize the way we perceive and interact with digital media. By integrating digital content with our real-world surroundings, Apple is paving the way for a new era of spatial computing. As we wait for its release, one thing is certain: the Apple Vision Pro will redefine our expectations for what a mixed reality device can be.