The Sony PlayStation 4 was released in 2013 and has been a popular choice for gamers since then. The console is known for its powerful hardware, impressive graphics, and large game selection. Sony's PlayStation 4 boasts several innovative and cutting-edge features, as well as being jam-packed with advanced technology.
Here are some interesting facts about the PlayStation 4 that you may not know.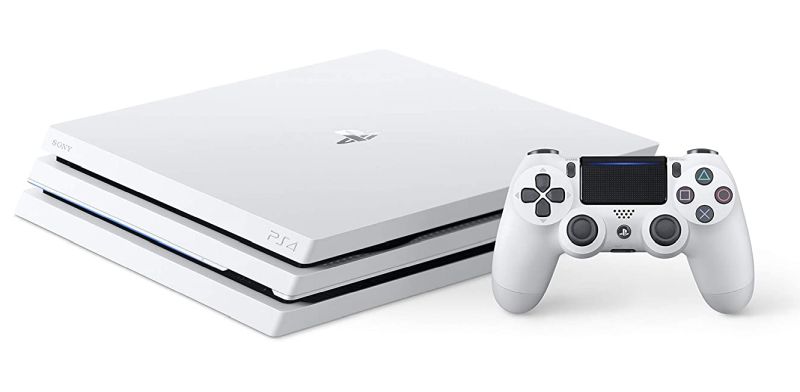 Specs & Features
CPU: 8-core AMD Jaguar x86-64 processor
GPU: 1.84 TFLOPS AMD Radeon graphics engine
Memory: 8GB GDDR5 RAM
Storage: 500GB or 1TB hard drive (depending on model)
Optical Drive: Blu-ray/DVD drive
Networking: Ethernet, Wi-Fi, and Bluetooth 4.0
USB Ports: 2x USB 3.0 ports and 1x AUX port
Audio/Visual Output: HDMI out port, digital out optical port
DualShock 4 Controller: Features touchpad, light bar, built-in speaker, and headset jack
Remote Play: Allows users to play their PS4 games on a PC or PlayStation Vita
Share Play: Allows users to share their game with a friend over the internet, even if the friend doesn't own the game
PlayStation Now: A cloud-based game streaming service that allows users to play games from previous PlayStation consoles on their PS4
PlayStation VR: A virtual reality headset that works with the PS4
PlayStation Plus: A subscription service that provides access to online multiplayer, free monthly games, and exclusive discounts
Design
The shape of the PlayStation 4 is unique, with an angle on both sides to make it easier for users. The front end slopes up slightly so that power and eject buttons are more accessible than before; however, they can be tough at first glance because you have two different textures going against each other (the glossy plastic vs textured rubber).
The design was inspired by several things, including "the feel of a luxury sports car." The overall look is meant to be both modern and timeless.
The PlayStation 4 was released in two colors at launch – Jet Black and Glacier White. However, since then, Sony has released several special edition consoles with different colors and designs, such as the "Battlefield 1" console which is tan and green.
DualShock Controller
The controller that comes with your PlayStation 4 is called the DualShock 4 and it has some very advanced features. It includes a touchpad for interacting through games, as well as an inbuilt speaker so you can feel like part of a team wherever life takes you!
Sony has cracked down on its social media policy to create an immersive experience. The DualShock 4's additional buttons not only let you take screenshots and stream your gameplay but also add them to Facebook feeds, Twitch Channels, or Ustream broadcasts automatically!
It has a LED bar on the top that changes color to show things like your player number in multiplayer games, or how much damage you've taken in a single-player game.
The DualShock 4 is also compatible with several PS4 accessories, such as the PlayStation Camera and the PlayStation Move controller.
Hardware
The PlayStation 4 boasts some very impressive hardware specs. It has an 8-core x86-64 AMD "Jaguar" CPU and a 1.84 teraflop Radeon-based GPU. This means that the PlayStation 4 is capable of some seriously impressive visuals, including 4K resolution and HDR (High Dynamic Range) gaming.
The PlayStation 4 also has 8GB of GDDR5 RAM, which is double the amount of RAM found in the Xbox One and significantly more than the Wii U.
Storage space is also important for gamers and the PlayStation 4 comes with a 500GB hard drive as standard. However, if you need more space, you can always upgrade to a larger drive or use external storage devices.
Remote Play Feature
One of the coolest features of the PlayStation 4 is the Remote Play feature, which allows you to play your PS4 games on a variety of different devices.
For example, you could be playing "Call of Duty" on your PS4 in the living room and then when someone else wants to use the TV, you can simply switch to playing it on your Vita in another room.
You can also use Remote Play to play PS4 games on your PC or Mac, as well as on certain Xperia smartphones and tablets.
PlayStation Now
Another great feature of the PlayStation 4 is PlayStation Now. This is a cloud-based gaming service that allows you to stream a selection of PlayStation 3 games to your console.
This means that you don't have to go out and buy a whole new library of games when you get a PlayStation 4, as you can simply stream the ones you already own.
Virtual Reality
One of the most anticipated features of the PlayStation 4 is virtual reality. The PS4 is compatible with the Sony PlayStation VR headset, which was released in October 2016.
This allows gamers to experience their favorite games in a whole new way and transports them into the game world like never before.
There are some different VR games available for the PS4, including "Batman: Arkham VR," "Resident Evil 7," and "Eagle Flight."