The world of technology is constantly evolving. And the food industry is no exception. Restaurants are making big changes to how they serve customers in an effort to stay innovative and improve diners' experiences, particularly with online services that offer more convenience when ordering or finding a new restaurant.
Here are ten ways technology has made an impact on our eating experience.
10 Ways Technology is Improving Our Eating Experience
Pre-Order Food to Go, or Have it Delivered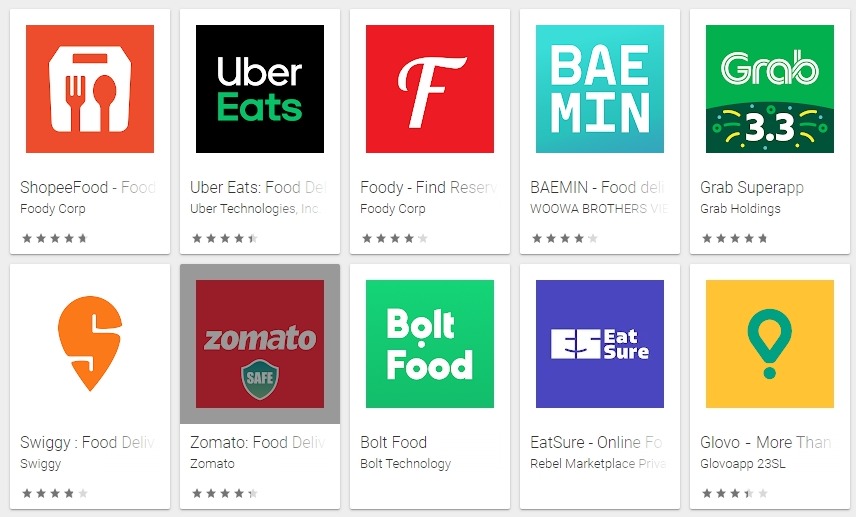 Although this option would have been unthinkable a few years ago, more restaurants are offering online/mobile options for customers to order food ahead of time and even have it delivered straight to their doorstep (or office desk). This is especially handy for those days when you get stuck in traffic or just don't feel like cooking.
There are many benefits to pre-ordering food.
Save you time: If you know you're going to be busy when you get home from work, pre-ordering your dinner can mean that you can come home and eat without having to spend time cooking.
Save you money: By ordering food ahead of time, you can take advantage of restaurant discounts that aren't available if you order at the last minute.
Avoid unhealthy choices: If you're famished after a long day and there are only fast food options near your house, pre-ordering a healthier meal from a nearby restaurant can help you make a better decision for your dinner.
Get Restaurant Recommendations from Friends
Thanks to social media, it's easier than ever to get restaurant recommendations from friends. Platforms like Yelp and TripAdvisor make it simple to see what others have had to say about a certain eatery before making a decision on where to eat.
It is really convenient to have all these opinions in one place. You can quickly see which restaurants have high ratings and which ones are the most talked about. This can help you find a new restaurant to try or give you some peace of mind before visiting a place that has mixed reviews.
Make Reservations Online
In addition to pre-ordering food, many restaurants also allow customers to make reservations online. This takes the hassle out of calling or going into the restaurant in person during busy times.
Popular restaurants can often fill up quickly, so it's important to be able to reserve a table ahead of time. With online reservations, you can make sure that you get the time and date that you want. And if something comes up last minute, you can always cancel or change your reservation without any trouble.
Use Technology to Pay for Food
More and more restaurants are accepting payments via credit card, debit card, and even mobile payments (e.g., Apple Pay, Android Pay). This makes it easier and faster to pay for food without having to fumble through your wallet or purse.
Contactless payment methods are becoming more popular, as they are more secure and faster than traditional methods like swiping a card. So, if you're looking to save time when paying for your meal, look for restaurants that accept contactless payments.
Get Real-Time Updates on Your Food
Some restaurants are now using technology to provide diners with real-time updates on their food. For example, they may use a digital menu that displays the progress of your order as it's being made. This is a great way to ensure that your food is cooked the way you want it.
This is a new kind of experience that is only available at a few restaurants right now. However, as technology becomes more popular, it's likely that more restaurants will adopt this kind of system.
3D Printing Food
Although this technology is still in its early stages, there are restaurants that are experimenting with 3D printing food. This could potentially mean that we'll one day see restaurants offering 3D-printed meals made to order.
Even big businesses are seeing the potential; Hershey's has started displaying the CocoJet 3D printer, which can print intricate chocolate designs using an iPad.
There are a number of benefits to 3D printing food. Firstly, it can help with portion control. With traditional methods of food preparation, it's often difficult to know how much food you're getting. With 3D printing, however, you can be given a precise measurement of the food you're eating, which can help with weight management or dietary restrictions.
3D printing can also be used to create intricate designs that wouldn't be possible with other methods of food preparation. This can add an extra level of sophistication and creativity to your dining experience.
Lastly, 3D printed food can be made to order, meaning that you can customize your meal according to your own specific preferences.
Track Calories and Nutritional Information
Thanks to technology, we now have access to a wealth of information about the food we're eating. There are countless apps and websites that allow you to track calories, carbs, fat, and other nutritional information. This can be helpful for those who are trying to watch their weight or manage a specific dietary restriction.
This is becoming a standard feature in many of the popular fitness and health tracking apps. So, if you're looking to get more information about the food you're eating, be sure to check out some of the most popular fitness apps.
Get Delivery or Take-Out from Your Favorite Restaurants
With technology, we no longer have to go out to eat to enjoy our
Get Cooking Instructions from the Pros
There are a number of cooking apps and websites that offer cooking instructions from professional chefs. This is a great way to learn new recipes and techniques, without having to invest in a cookbook or attend cooking classes.
There are a number of benefits to this.
Firstly, it can help you learn new recipes and techniques. This is a great way to expand your culinary repertoire without having to invest in a cookbook or attend cooking classes.
Secondly, cooking instructions from the pros can help you save time and money. By learning how to make dishes that are typically expensive or time-consuming, you'll be able to prepare them yourself without having to pay for a meal out.
Lastly, cooking instructions from the pros can help you make healthier choices when it comes to food. By learning about the nutritional values of different ingredients, you'll be able to make informed decisions about what goes into your meals.
Robotic Staff in Restaurants
Although this may seem like something from a science fiction movie, there are now restaurants that are using robotic staff to help with food preparation and service. For example, chef Zume Pizza has a robotic kitchen that can cook pizzas in under two minutes.
The benefits of using robotic staff in restaurants include:
Reduced labor costs
Increased efficiency
Accuracy and consistency in food preparation
Increased flexibility – robotic staff can be used for both day and night shifts
No need for overtime or holiday pay
Virtual Reality Dining
There are a number of restaurants that are now offering virtual reality dining experiences. This involves using special equipment to create a simulated environment in which you can eat your meal.
There are a number of benefits to this type of dining experience.
It can help you explore new and exotic locations without having to leave your home.
It can help you learn about new cultures and cuisines without having to travel.
It can be a fun and exciting way to enjoy a meal with friends or family.
Augmented reality dining is similar to virtual reality dining, except that it uses digital images and animations instead of simulated environments. This type of dining experience is becoming more and more popular, as it allows diners to interact with their food in a fun and creative way.
There are a number of benefits to augmented reality dining.
Learn about new dishes and ingredients.
Explore different cultures and cuisines.
A fun and exciting way to enjoy a meal with friends or family.
Conclusion
As you can see, technology has had a big impact on the way we eat. And this is only the beginning – who knows what else restaurants will come up with in the years to come? So next time you're feeling hungry, why not try out one of these innovative technologies? You may be surprised at just how convenient and enjoyable it can be.