Android is a popular operating system for smartphones and tablets, and it's important to keep your device updated to ensure that you have the latest features, bug fixes, and security updates. Updating your Android version is a simple process that can be done in a few steps. In this article, we'll show you how to check which version of Android you have and how to update it to the latest version.
Find Your Phone or Tablet's Version Number
It is quite simple to access this information. Android OS version can be found on Android's Settings screen. Here are steps to access it: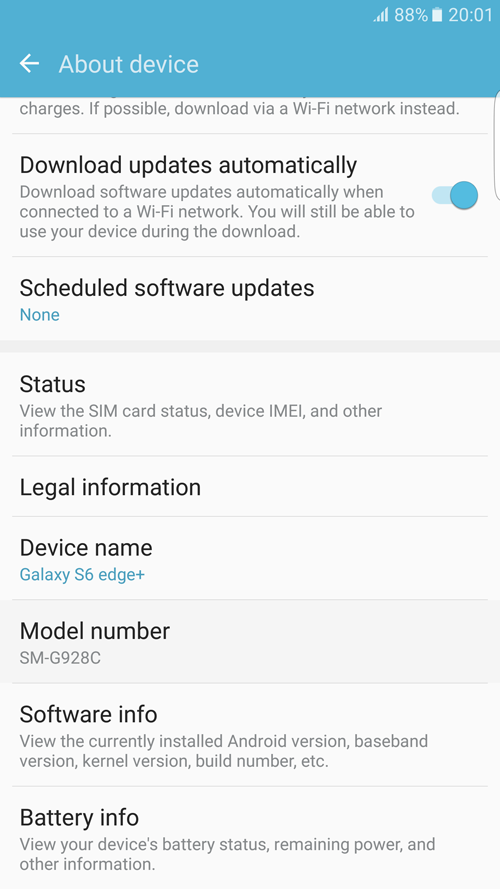 Open the Settings app on your device.
Scroll down until you see the "About phone" or "About tablet" option. Tap on it.
You'll see a section labeled "Android version." This will show you which version of Android your device is currently running.
Download and Install New Version
If you do see the "System" or "Software update" option, tap on it, and your device will check for any available updates. If there's an update available, you'll see a message indicating that there's a new version of Android available to download and install.
Before you start the update process, make sure your device is connected to Wi-Fi and has enough battery life to complete the update. It's also a good idea to back up your device's data, just in case something goes wrong during the update process.
To start the update process, tap on the "Download and install" button. Your device will download the update, and then prompt you to install it. Tap on "Install" to start the installation process. Your device will then reboot and begin installing the new version of Android.
The installation process may take several minutes to complete, depending on the size of the update and the speed of your device. Once the installation is complete, your device will reboot again, and you'll be running the latest version of Android.
If you are planning to update your Android device to the latest version, there are a few important things that you should do beforehand to ensure a smooth and hassle-free process.
It is highly recommended that you charge your device to its fullest capacity before beginning the update. This will help to prevent any unexpected battery drainage or shutdowns that can occur during the update process, which can lead to potential data loss or other issues.
It is also imperative that you back up all your important files, such as contacts, messages, photos, videos, and other important data to the cloud or your PC. This will help you to avoid losing any important data in case of any unforeseen problems during the update process. You can easily back up your data by using popular cloud storage services like Google Drive, Dropbox, or OneDrive.
Freeing up some storage space on your device by deleting any unnecessary files, apps, or documents is important. This is because the new Android version will require sufficient space to download and install its system files. You can easily remove unnecessary data by using the in-built storage management tools on your device or by uninstalling apps that you don't use frequently.
By following these simple guidelines, you can ensure a smooth and stress-free update process, while also safeguarding your important data from any potential risks or issues.