This post will help you access setting page for checking and updating Android version.
Find Your Phone or Tablet's Version Number
It is quite simple to access this information. Android OS version can be found on Android's Settings screen. Here are steps to access it: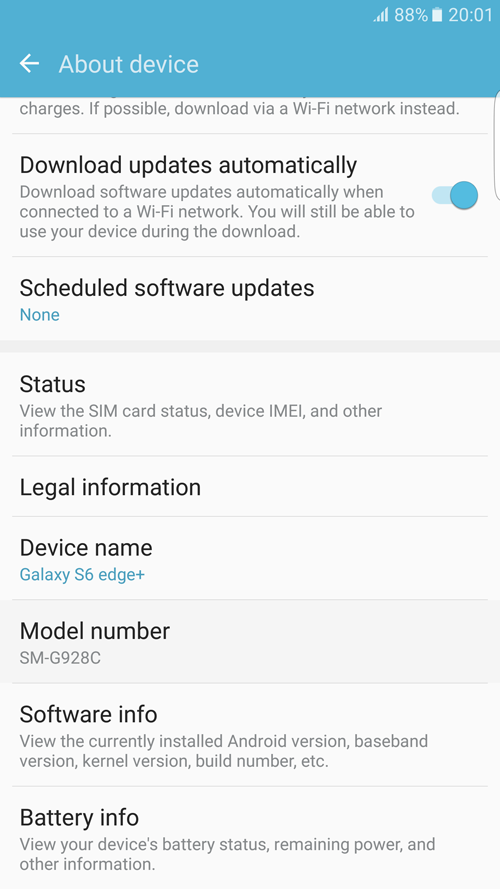 Open Settings app. You will see many information listed. Scroll down to bottom.
Access About Device. Whether you can see OS version at this step depends on your phone's manufacturer. If you can't still see it, continue to step 3.
Access Software info.
Download and Install New Version
Your device's manufacturer usually notifies you about new version when new one is available. You can click on the notification to download then install the new OS.
Follow these steps if you want to manually check and update:
Access Settings app.
Scroll down and click on About phone/tablet and then System updates.
Follow on-screen advice.
What to do before an update:
Charge your device to fullest if possible to avoid out of battery during update process.
Backup important files to cloud or PC.
Delete unimportant files to make space for new Android's system files.