It is inevitable that developer forgets about the version of a project they worked on the past. And in Laravel's case, this information is hidden quite deep.
How to check current version of a Laravel's project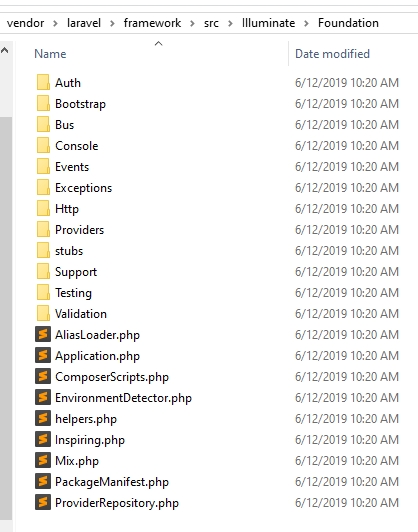 Open "\vendor\laravel\framework\src\Illuminate\Foundation" within your Laravel installation.
Open Application.php and look for const VERSION.

In this case, the version is '5.8.21'.