Microsoft officially announced Windows 11 as the latest version of their operating system on June 24, 2021. Unfortunately, not every PC can upgrade to the latest Windows 11.
So, you might wonder whether your Windows 10 computer will be able to run the new update. I'm happy you asked, because Microsoft has a handy tool to help us determine that for sure.
Microsoft has released a "PC Health Check" app that run a check and notify you if your PC meets the system requirements to run Windows 11, and also provides other important features like checking for updates.
Steps to Check if Your PC Can Run Windows 11
1.Install PC Health Check
To check if your Windows PC can run the new operating system, download Microsoft "PC Health Check" app via https://aka.ms/GetPCHealthCheckApp.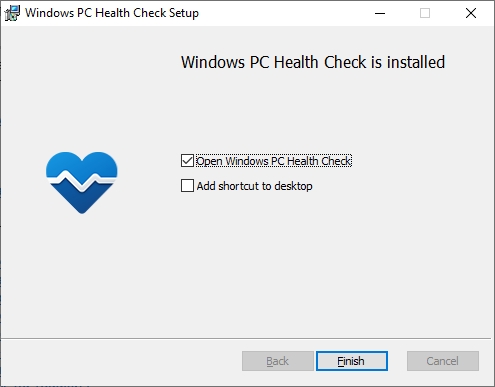 2.Open the app and click Check Now button
After PC Health Check is running, you will see details about your PC and a button to check if your PC meets requirement to upgrade to Windows 11.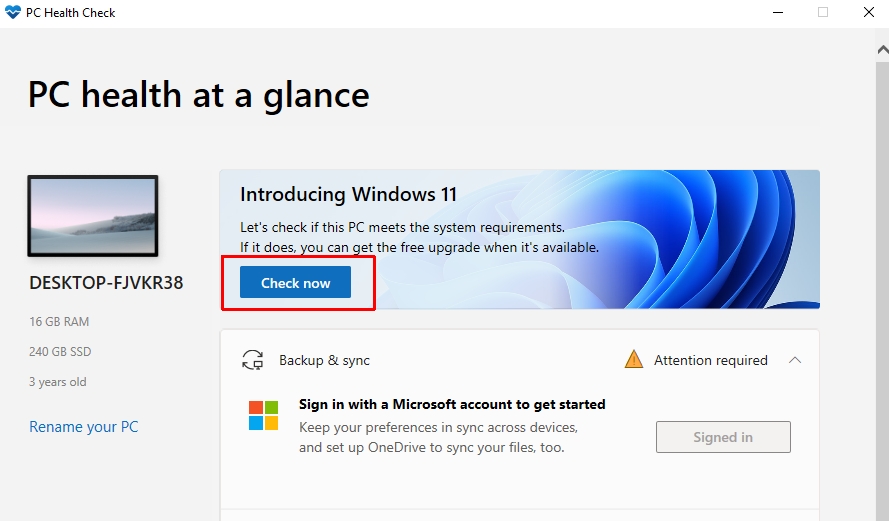 3.View Result
The process of checking is fast, it will show you the result almost immediately.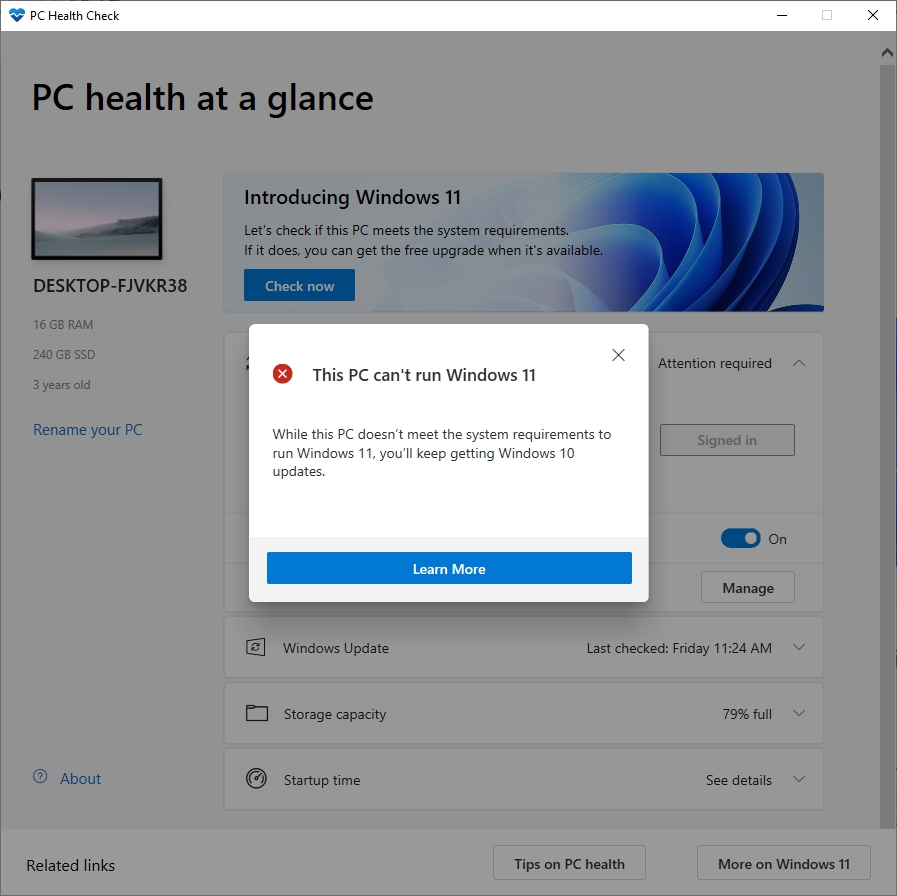 Unfortunately, my PC can't run Windows 11. It might be a good time to upgrade it.