In today's digital age, there is an overwhelming amount of software available at our fingertips. However, with so many options, it can be difficult to know which ones are worth our time. This is why we have put together a list of the best free software for Windows PCs. From powerful photo editors to sophisticated security tools, these programs offer a wide range of features that can help you get the most out of your computer. Best of all, they won't cost you a penny. So whether you're looking for a new way to stay organized or want to protect your PC from online threats, be sure to check out our list of the best free software for Windows. You're sure to find something that meets your needs.
Best Free Windows Software by Topics
Riot – Image Optimizer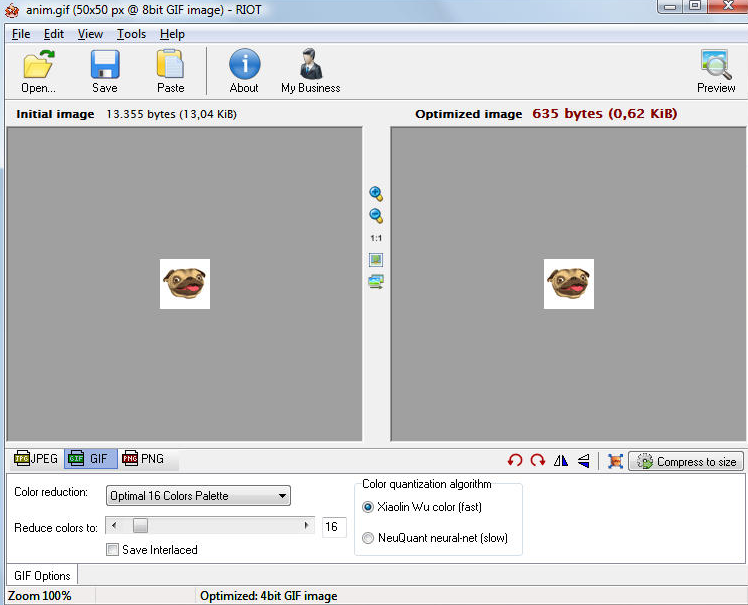 Image size is an important consideration for anyone who needs to optimize JPEG images, whether for website performance or for sending photos via email. But finding the right balance of compression and quality can be a challenge, especially for those who are not familiar with the intricate world of image compression. That's where RIOT comes in.
RIOT is a free image optimizer that makes it easy to find the perfect balance of quality and file size, without having to sacrifice one for the other. The user interface lets you see the original and optimized images side-by-side, so you can instantly see the effect of your changes.
And because RIOT is lightweight and fast, you can quickly optimize large numbers of images with just a few clicks. So whether you're a web developer who needs to speed up your site or a casual user who wants to send photos without filling up your inbox, RIOT is the perfect solution.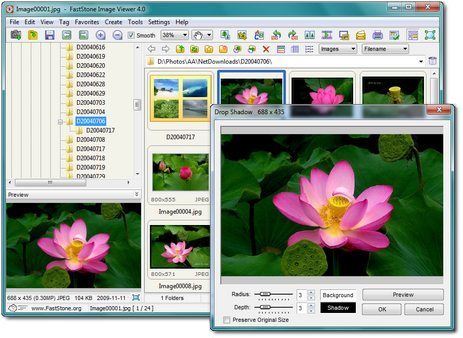 IrfanView is a reliable, sleek, and, creative graphics viewer software. Its construction is easy for amateur users and robust for professionals. IrfanView looks out to develop different, new, and unconventional features, unlike the other graphics viewers. For instance, it supports multi GIF features.
IrfanView is also the first graphic viewer that comes with Multiple ICO support. ICO is a file format that stores computer icons. This particular feature allows users to view and edit multiple icons at the same time, something that other graphics viewers do not offer yet. Another thing that sets IrfanView apart from its competitors is its ease of use.
Alternates:
FastStone Image Viewer – FastStone Image Viewer is a free photo viewer with lots of features. It is an image browser, converter, and editor that supports all major graphic formats, including BMP, JPEG, JPEG 2000, GIF, PNG, PCX, TIFF, WMF, ICO, TGA, and camera raw files. FastStone Image Viewer supports lots of features, including image viewing, management, comparison, red-eye removal, emailing, resizing, cropping, and color adjustments. You can also create a musical slideshow with FastStone Image Viewer. FastStone Image Viewer is a great tool for managing and editing your photos.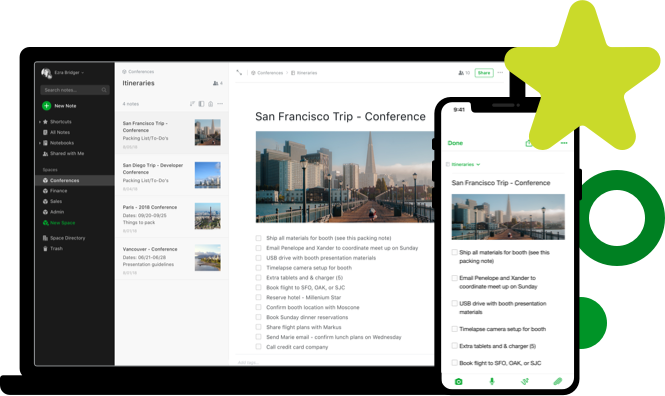 Let's face it, our lives are increasingly becoming more and more digital. We store our pictures in the cloud, we use e-books, and we even work online. So why not take our notes this way too? Evernote is an app that allows you to do just that. You can take notes in different formats such as texts, videos, photos, audio, sketches, and more.
And the best part is that you can access your notes from anywhere – your computer, your phone, your tablet. So whether you're in a meeting or out and about, you can always have your notes with you. And if you ever need to go back and reference something, it's all there at your fingertips.
KidLogger – Parental Control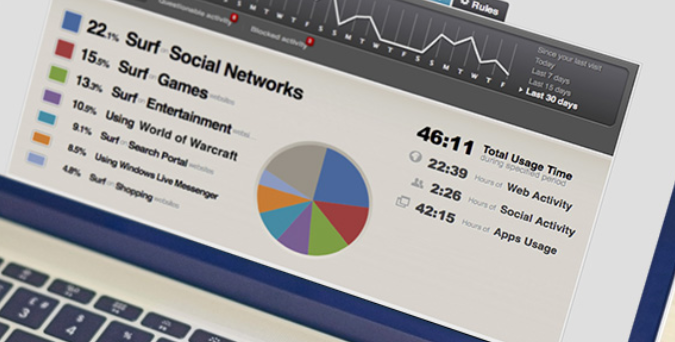 KidLogger is a great app to help you keep track of your children's online activity. It's free to download and use, and it's very easy to set up. Once you've installed it on your computer or mobile device, you can see what your children are doing online in real-time.
You can also see which websites they're visiting, what they're searching for, and which apps they're using. KidLogger is a great way to stay up-to-date on your children's online activity, and it's a valuable tool for keeping them safe online.
With the free version of KidLogger, you can monitor up to 5 devices and view a log of their activity for up to 9 days. KidLogger also takes up only 9 MB of disk space, making it a small and unobtrusive program.
TunnelBear is a simple, easy-to-use VPN app that offers 500MB of free bandwidth every month. It's designed to bring online privacy to everyone, and it does a pretty good job of it. The app is available for Windows, Mac, iOS, and Android, and it's incredibly easy to set up and use. Just download the app, enter your username and password, and you're good to go.
TunnelBear encrypts your device's incoming and outgoing data. That means when an internet service provider, network owner, or even hacker tries to snoop on your online activity, all they'll see is garbled, unreadable junk.
TunnelBear offers several features that make it a great choice for those looking for a VPN service, including an intuitive and easy-to-use interface, military-grade encryption, and more. If you're looking for a VPN service that can help you protect your online privacy, TunnelBear is an excellent choice.
The free plan is perfect for people who just want to check out the service, but if you need more data, you can upgrade to the paid plans which start at $3.33 per month.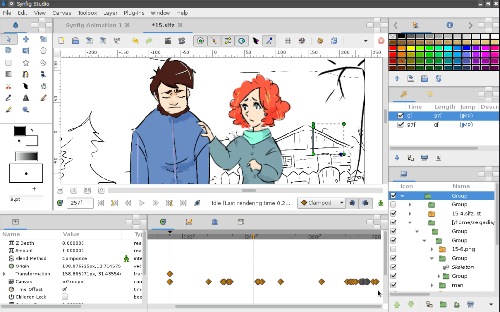 Synfig Studio is a free and open-source 2D vector graphics and animation software available for Windows, Linux, and macOS. It offers a wide range of features for creating both traditional hand-drawn animation and cutout animation, as well as supports bitmap images and control vector artwork.
The software's bone system allows users to control their vector artwork through a series of interconnected bones, making it easy to create complex animations. In addition, Synfig Studio provides a comprehensive set of tools for drawing, painting, and adjusting your vector artwork. Whether you're looking to create simple animations or complex cutting-edge art, Synfig Studio has the tools you need to get the job done.
Amongst multimedia players, PotPlayer delivers the ultimate performance with fewer resources. It allows users to experience 3D visuals and supports different subtitle formats. Its smooth and seamless video playback feature enables you to bookmark your favorite scenes. PotPlayer also supports systems like DVD, TV, and HDTV.
Consequently, it has become a popular choice for many people. Nevertheless, some users have complained about its lack of certain features like the ability to play 4K videos and cast to Chromecast devices. Its interface might be considered dated by some users.
The player has all the necessary features for comfortable watching your favorite movies or videos. You can choose which one when you have 2 sound cards, preview the scene with snapshots, and bookmark your favorite scene or chapter. Direct3D9 Ex Flip Mode and Overlay are supported.
The player is constantly being updated with new features and improvements so you can always be sure that you're using the latest version.
Alternates:
Kodi – If you are searching for a full-pledge media center for Linux, look no further than Kodi. Aside from being open source, this app also comes with a huge user base. It can handle music, videos, podcasts, pictures, as well as games from local and network media storage. What is more, you can also record television with it. Kodi can be personalized through skins as well as add-ons.
GIMP – Digital Painting Tools
GIMP is an open-source image editor that is often compared to Photoshop. It has a wide variety of features, and there is a large online community of users who are willing to help.
GIMP is a great software program for photo retouching, image authoring, and image composition. It's very versatile and allows you to customize the view and behavior to suit your needs. For instance, you can change the widget theme to alter colors, widget spacing, and the size of icons.
You can also use the docks feature to keep different tools in their window or stack them into tabs. Plus, the full-screen mode lets you preview and edit your artwork in one place.

There are many cloud storage solutions out there, but Google Drive is one of the best. It offers 15GB of storage for free, which is more than enough for most people's needs. And if you need more storage, it's relatively inexpensive to upgrade.
Google Drive also supports a wide variety of platforms, including mobile devices. So no matter where you are, you can always access your files. Plus, the integration with other Google services makes it even more convenient to use.
Chrome – Web Browser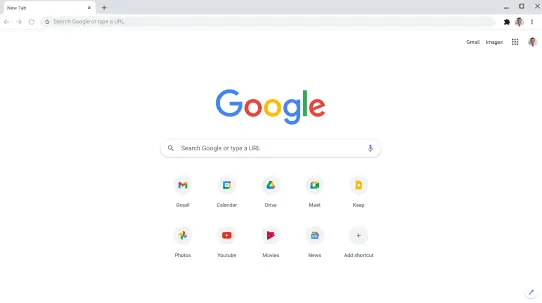 When it comes to web browsers, there are plenty of options to choose from. But if you're looking for a powerful and comprehensive solution for the internet, then Google Chrome is the best choice. It has superb syncing features that make it easy to access your bookmarks, history, and settings across all your devices. And with a huge collection of extensions, you can customize Chrome to suit your needs.
Plus, if you're already using other Google products like Gmail and YouTube, then Chrome will fit right into your ecosystem. And if you prefer an open source solution, then Chromium is worth checking out – it's the project that Google Chrome is based on.
AnyDesk – Desktop Remote
AnyDesk is a remote desktop software that can be used for a variety of purposes. It's fast, lightweight, and secure, making it a great choice for both personal and professional use. AnyDesk has many features that make it a great choice for those who need to remote into their computer.
It has minimum latency via its own DeskRT codec and can reach frame rates of 60 fps. It's also lightweight, only taking up 3 MB when downloaded. And AnyDesk is secure, with military-grade TLS 1.2 security and 256-bit AES encryption. Plus, it works on a variety of platforms including Windows, macOS, iOS, Android, Linux, and Raspberry Pi.
Open Broadcaster Software Studio (OBS Studio) is a free and open source video recording and live streaming software. It's a real-time video and audio capturing software that enables you to create, edit and share audio/video files. OBS Studio supports multiple cameras, including webcam and DSLR cameras, and allows you to switch between them seamlessly during live streaming or recording.
You can also use OBS Studio to record your screen, which is ideal for creating tutorials or demonstration videos. In addition, OBS Studio provides a variety of powerful features for post-processing your recordings, such as video editing, transcription, and subtitling.
EaseUS Partition Master Free is an all-in-one free partition manager that helps individual users manage their disk space. With this software, you can easily create or delete partitions, as well as move or resize existing partitions.
EaseUS Partition Master Free can also convert MBR to GPT for Windows 11 upgrade and support Windows 11, Windows 10, Windows 8.1/8, and Windows 7. If you're worried about extending your volume and losing data, don't be – the software comes with a "resize" function that allows you to change disk space without any data loss.
Finally, if you need to extend your system partition or C drive, the "extend" function will make it quick and easy.
Malwarebytes is an anti-malware tool that eliminates malware so that your system is protected and helps you to run your machine smoothly without any disturbance. It is like an antivirus but very smart in the way they function.
Unlike other antiviruses, Malwarebytes uses artificial intelligence and machine learning to stay one step ahead of cybercriminals. This means that it is constantly evolving and improving, making it one of the most effective ways to protect your computer from malware.
LibreOffice is a socially motivated and innovative software. It is open-source software and is a program under the umbrella of a non-profit organization known as The Document Foundation. LibreOffice is more than just software. It's to do with people, culture, creation, sharing, and collaboration.
LibreOffice's impact goes beyond the mere software: it's also about users collaborating, exchanging knowledge, and working together towards common goals. The software is available in over 110 languages and for all major operating systems, including Windows, macOS, and Linux. And it's completely free to download, use and share.
LibreOffice has been downloaded millions of times by individuals, small businesses, government agencies, and educational institutions around the world. It's used by some of the largest organizations, including the European Commission, the United Nations, and Amnesty International.
VirtualBox is a piece of software that allows users to run more than one operating system on their computer. It is often used by developers and testers who need to work with multiple operating systems simultaneously. VirtualBox is available for free, and it supports a wide range of guest operating systems, including Windows, Linux, and macOS.
The software is easy to use, and it provides a variety of features that make managing multiple virtual machines a breeze. In addition, VirtualBox can be used to create virtual private networks, making it an ideal tool for developers who need to test their software in different environments.
FileZilla is the free FTP solution that supports not only FTP but FTPS and SFTP. It comes with an advanced version known as FileZilla Pro that supports WebDAV, Drives such as Microsoft & Google, Microsoft Azure Blob and Google Cloud Storage, etc.
You can use it to transfer files between your computer and a server, as well as between two servers. It has a straightforward user interface making it easy to use even for first-time users. FileZilla is available for Windows, macOS, and Linux. It is an open-source software released under the GNU General Public License.
Thunderbird is an emailing software created by Mozilla. It is designed to make emailing simpler and more efficient. The software is easy to install and comes with many features that can be useful for users. For example, Thunderbird allows you to personalize your email addresses. This can be helpful if you want to have different email addresses for different purposes.
Thunderbird also has a Quick Filter Toolbar. This toolbar allows you to quickly filter emails by sender, recipient, or subject. Thunderbird also has large file management. This can be helpful if you need to manage a lot of files at once.
The software has a one-click address book. This allows you to add people to your address book quickly and easily.
ShareX – Screenshot Capture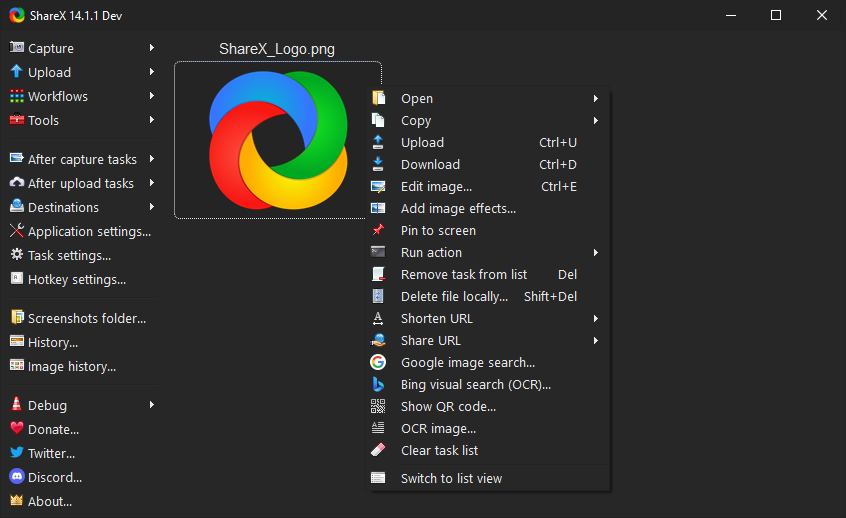 ShareX is a great tool for capturing screenshots and sharing files. It's free and open source, so there are no ads or hidden costs. And it's lightweight, so it doesn't take up much space on your computer. Plus, it's easy to use – just select the area you want to capture, and ShareX will do the rest. You can also customize your workflows to make things even easier. So if you're looking for a great way to capture screenshots and share files, ShareX is definitely worth checking out.
CrystalDiskInfo is a great HDD/SSD utility software that supports part of USB, Intel RAID, and NVMe. I like that it displays all kinds of information about my drives, including health, temperature, SMART values, etc.
It's really useful for keeping an eye on the drive's health and performance. Another thing I like is that it's free and open source! I think CrystalDiskInfo is great utility software and I would definitely recommend it to anyone looking for a good HDD/SSD monitoring tool.
JDownloader makes downloading easy, efficient, and fast – just as it should be. And the best part? It's free and open-source with a large supportive community. With this download manager, you can start, stop or pause downloads, set bandwidth limitations, auto-extract archives, and more.
You don't have to hook into just one site either. JDownloader works with over 300 different file hosters including the big ones like Rapidshare, Uploaded.to and Hotfile. And if there's a site that's not supported, the community can usually add support for it pretty quickly. Overall, JDownloader is just a really great tool that makes downloading easier and faster than ever before. Plus, it's free and open-source so you can always be sure that it's up to date and has the latest features.
uTorrent – Torrent Client
uTorrent is a quick and effective torrent downloading software that comes in a lightweight and easy installation. You can use it to download your data, music, videos, images, movies, etc. The latest collection of music, videos, images, movies, etc. are all available on uTorrent.
It is important to note that uTorrent is not a substitute for anti-malware or antivirus software. You should always have these installed on your computer to protect yourself from malicious software. When you download torrent files, you are essentially sharing files with other users. This can be a great way to get new media, but it can also be dangerous if you're not careful. Make sure you trust the source of the torrent before downloading anything. uTorrent is a great way to download torrents safely and effectively.
Foobar2000 is one of the best free audio player software programs available for the Windows operating system. It offers a variety of features that are typically only found in high-end player programs, such as gapless playback, custom keyboard shortcuts, audio CD ripping, and advanced tagging capabilities. Foobar2000 is incredibly easy to use and has a very clean and minimal interface.
7-Zip – File Compressor
7-Zip is a great choice for cost-conscious users who need a powerful file compression tool. The software is open source, so it's free to download and use. It integrates well with Windows Shell, making it easy to compress and decompress files from within File Explorer. 7-Zip also includes a strong command line version that can be used for batch file processing.
And it supports localization for 87 languages, making it a good choice for international users. When it comes to compression, 7-Zip delivers excellent results. It can compress files more effectively than many other popular tools, resulting in smaller archive sizes. This makes 7-Zip an ideal choice for users who need to save space on their hard drives or send large files over the internet.
Foxit Reader is a fast, affordable, and secure PDF solution in the digital world. It operates beyond the bounds of PDF representation. It is not only powered by ConnectedPDF, PDF reader & PDF creator but it can also collaborate & share, encrypt & sign, and can securely customize and redistribute protected documents.
With its wide array of features, Foxit reader makes working with PDFs easy and convenient for everyone. from students to professionals, from business people to busy moms, Foxit reader has something to offer for everyone who needs to view, create, or edit PDFs. And best of all, it's free!
Fraps – Screen Recorder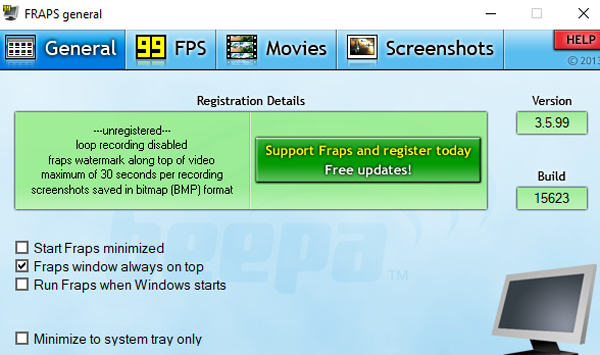 Anyone who's ever played a video game knows the feeling of satisfaction that comes with finally defeating a difficult boss or completing a hard-fought quest. With Fraps, you can capture those moments and share them with friends, or even the whole world.
The free version of Fraps allows you to record up to thirty seconds of gameplay and take screenshots, while the full version unlocks additional features like longer recording times and the ability to capture footage in HD.
Fraps is also a useful tool for checking the frame rate of your games. Simply open the software and you'll see a big yellow fps counter in the corner of your screen.
Inkscape – Vector Illustration Tools
Inkscape is a professional quality vector graphics software that can be run on Mac OS X, Windows, and Linux/GNU. Used by design professionals and hobbyists across the globe, the software is great for creating a variety of graphics, such as icons, diagrams, maps, illustrations, logos, web graphics, and maps. Inkscape features a broad range of useful tools for object creation, manipulation, and grouping.
It uses the W3C open standard Scalable Vector Graphics (SVG) as its native format and is an open-source and free software. While Inkscape is used by many professional design firms, it is also popular among hobbyists due to its wide range of features and ease of use.
Discord – Free Voice Chat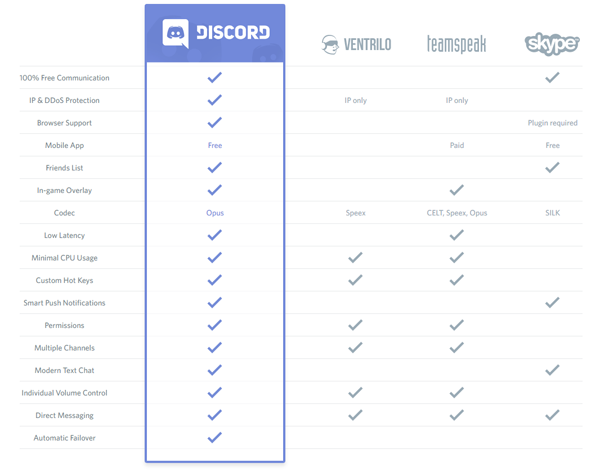 The fun of playing online games derives from the interaction you have with other people in the community. In-game chat is essential for strategizing and trash-talking, and over the years, various software programs have emerged to meet the demand for quality voice chat. However, one app has slowly been edging out the competition to become the go-to voice chat app for online gamers: Discord.
Discord is a free voice and text chat app designed specifically for gaming communities. It's easy to use and nearby always updated with new features, making it the perfect choice for gamers who want a hassle-free chat experience. In addition, Discord integrates seamlessly with popular games such as Fortnite, Overwatch, and League of Legends, making it the ideal way to stay connected with your buddies while you game.
Windows Defender – Antivirus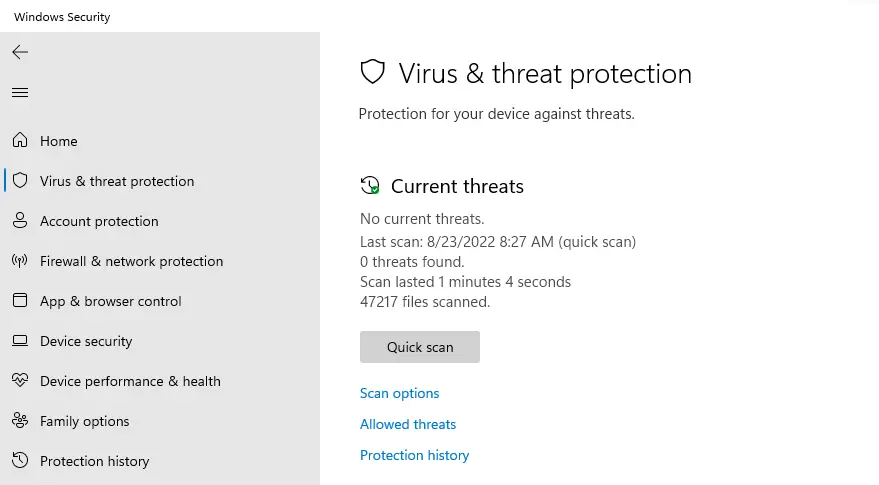 Windows Defender is a free program that helps protect your computer from malware. It does this by scanning your computer for known threats and then removing them. Windows Defender can also help to block new infections by monitoring your computer for suspicious activity. For example, if you download a file from the internet, Windows Defender will check to see if that file is safe before allowing it to run on your computer.
If you're not already running Windows Defender, it's a good idea to turn it on. You can do this by opening the Windows Control Panel and then clicking on "Security." From there, you should click on "Turn on Windows Defender." Once you've done that, you can rest assured that your computer is better protected against malware.