There is no denying that Windows 11 has some problems. One of these issues, for example, is the fact that it might not be able to connect to IPSEC VPN servers. It's not like this will happen all the time; rather, there are just some occasions where you will find yourself unable to connect with PPTP or L2TP protocols.
Modify Registry
There is a simple solution for this, which works with all versions of Windows.
We need to launch Registry Editor and modify a value by following the steps below:
Press Windows key or click Start menu, type in "regedit" and open the respective software called Register Editor.
Click Yes when prompted "Do you want to allow this app to make changes to your device?"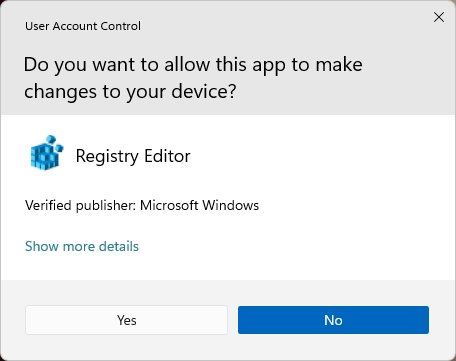 After the Registry Editor is opened, navigate to the following location: HKEY_LOCAL_MACHINE \ SYSTEM \ CurrentControlSet \ Services \ PolicyAgent
Click on the "Edit" menu, select "New" and then "DWORD (32-bit) Value"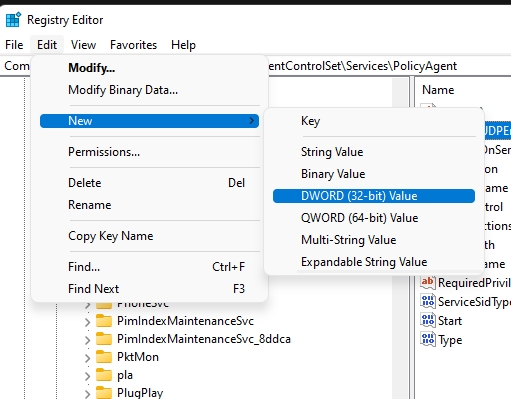 Rename the value as "AssumeUDPEncapsulationContextOnSendRule" and hit Enter.
Double click on that value and set "Value data:" to "2" and press OK.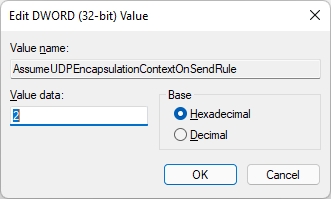 To make the new registry take affect, you need to restart your computer.
Other Workarounds
There are workarounds available though! For instance, if you're using a third-party VPN client which includes its own connection setup (like AtlasVPN), you should use this instead of PPTP or L2TP protocol. If your VPN doesn't have an automated connection setup and requires manual configuration on your part, then one workaround is to manually configure the server settings (e.g. the IP address and port number).
You could also make sure that your Windows version is up to date. For instance, if you're using Windows 11 go to Settings > Update & Security > Windows Updates and make sure that "Automatically keep my devices up to date" is checked off and then hit the Check for Updates button.