For long-time Windows users, the Windows 10 Start Menu is essential. If the Start Menu is not opening or working properly on your Windows 10 computer, you're not alone. Many users face this issue, but luckily, with a few steps you can fix it.
Depending on the issue, you can try out simple solutions such as restarting your computer, running Windows troubleshooter, performing a clean boot, or restoring Windows. For more advanced users, you can use Command Prompt, Registry Editor, and various options in Settings.
Restart Your PC
Restarting your PC is one of the best ways to fix the Windows 10 Start Menu not opening. It is a quick and easy solution that can help solve a variety of issues. When you restart your PC, it refreshes the operating system and clears out any temporary files that may be causing the Start Menu to malfunction.
Restarting your PC can help resolve any software conflicts that might be interfering with the Start Menu's functionality.
Search for Corrupted Files
Windows has a built-in system file checker that can detect and repair corrupted files. This tool can help restore your computer to its original state and can be used to fix any issues caused by corrupted files. It's a great way to keep your computer running smoothly and efficiently, especially if you've been using Windows for a long time.
You can follow the system file check by doing the following steps:
Use Run for you to open the Command Prompt and then type cmd
Once you see the Command Prompt, you type sfc /scannow
After the scan is finished, the corrupted files will be repaired, and the system will be back to its normal state.
The system file checker is beneficial as it helps to repair corrupted files in the system, making sure that the system runs smoothly. It also ensures that your computer will be safe from potential harm.
Restart Windows Explorer
The Start Button on your Windows computer is a part of the Windows Explorer program. If this button isn't working properly, restarting Windows Explorer can help fix it. This will put the Start Button back to its normal working state.
Here are practical steps for you to restart Windows Explorer: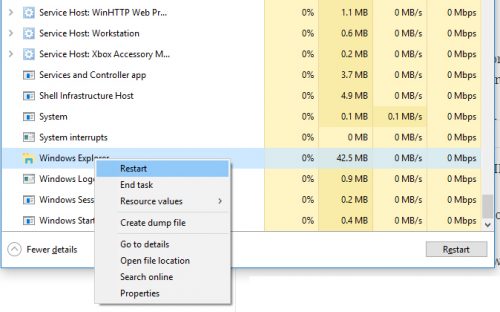 Open Task Manager by holding the SHIFT, CTRL, and ESC keys simultaneously.
Now, you to the Processes Tab. If you don't see tabs, you click more details.
Next, you scroll down and find Windows Explorer you can see from the active applications.
You right-click Window Explorer, and then you click Restart.
Start the Application Identity Service
Windows 10 users don't usually use the Application Identity Service, but you can force the application to run to fix the Windows 10 Start Menu.
How do you use the Application Identity Service?
Open Run with Windows + R and then type SERVICES.MSC.
Search the Application Identity in the services you see.
Then, you can right-click Application Identity and hit Start.
Restart your computer.
Turn Off the Sign-In Info
If you are having difficulty with the start menu on your PC after restarting or when a Windows update occurs, the solution could be to turn off the sign-in information associated with your Windows account. This can help to resolve the issue and get the start menu working properly again.
Here's how you do it:
Open the Settings app then to Accounts > Sign-in Options.
You scroll down until you see the Privacy options.
Next, you turn off the option so that you can use the sign-in info. It would set your device after the restart or update of the computer.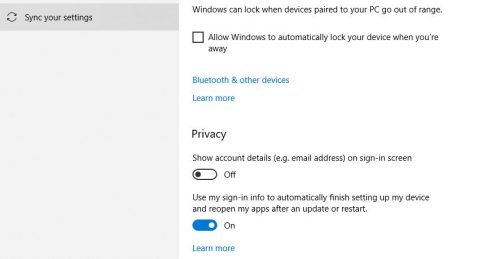 Create A New Admin Account
If you're not using your Admin Account often, it's time to create a new account. You can do it through the following:
You Open Task Manager
You go to File and Run New Task
You type net user username password /add
You can try these tips now and see the excellent solutions you can gain. You would fix the Windows 10 Start Menu in no time!