Computer games have always been popular. Millions of individuals worldwide are playing games on their computers and enjoying all the options and features specially designed for good gaming.
With the ever-increasing power of video games, optimizing your Windows 10 computer for gaming has become more important than ever. While gaming consoles come equipped with the necessary hardware and settings to maximize the gaming experience, PCs require a bit more work. Fortunately, there are lots of tools and tips to get the best performance and interaction with your games, no matter your budget.
In this article, we'll cover the various ways you can optimize Windows 10 for gaming.
Enable the Game Mode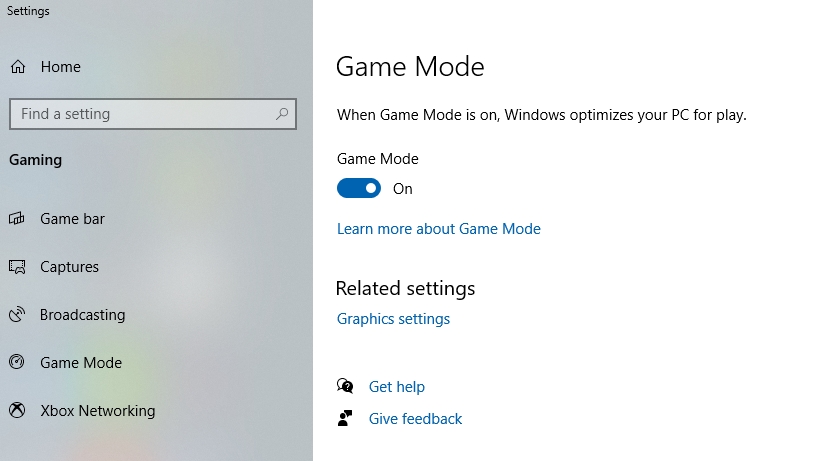 If you are a Windows gamer, the very first thing you need to do to optimize your Windows 10 you need to enable the game mode. This tends to improve frame rates that you see during the gameplay, especially if you see a mixed performance.
Game Mode might not be the perfect solution to underlying problems concerning your PC performance, but this helps a lot, particularly during high-intensity gaming sessions. Make sure to activate game mode before using it.
Update Graphics Drivers
Updating graphics drivers can significantly improve your PC's performance while playing graphically intensive games. Graphics cards are a crucial component in determining the PC's performance, and by taking the time to update the drivers, gamers can see improvements in the overall gaming experience.
The process of updating your drivers is easy to do, adding only a few minutes to your gaming time but potentially enhancing your gaming performance.
Improve Network Performance
Having poor network performance can adversely affect your gaming experience. To improve your kill score, you should check the basics of your internet connection, such as making sure that it is stable and that there are no obstacles interfering with your WiFi.
If you have the capability, consider using a gigabit Ethernet connection or a 5Ghz WiFi network, as this will reduce latency and give you a better gaming experience.
Additionally, try to play on a server as close to you as possible, which will help reduce the response time.
Minimize Visual Effects of Windows 10
Windows 10 has a lot of visual effects that can be enabled or disabled. To minimize the visual effects of Windows 10, you can access the settings and turn off unnecessary effects like animations, shadows, and transparency. This will help reduce the amount of memory that is used and can improve the performance of your PC.
You can also reduce the number of programs and services running in the background, as this can also help reduce the amount of memory used.