Notification area icons can be found at the right end of Windows 10 Taskbar. It has icons of apps which give status as well as a notification on things like updates, incoming email as well as network connectivity. You can modify which notifications and icons appear there. This guide will show you how to hide or show icons on the Taskbar in Windows 10.
Hide or Show Notification Icons from Taskbar
To show or hide icons in the Notification area from settings you have to follow this step:
Click settings and tap the personalization icon.
Click the Taskbar located on the left portion, and click the Select which icons come out on the Taskbar link below the Notification area part on the right.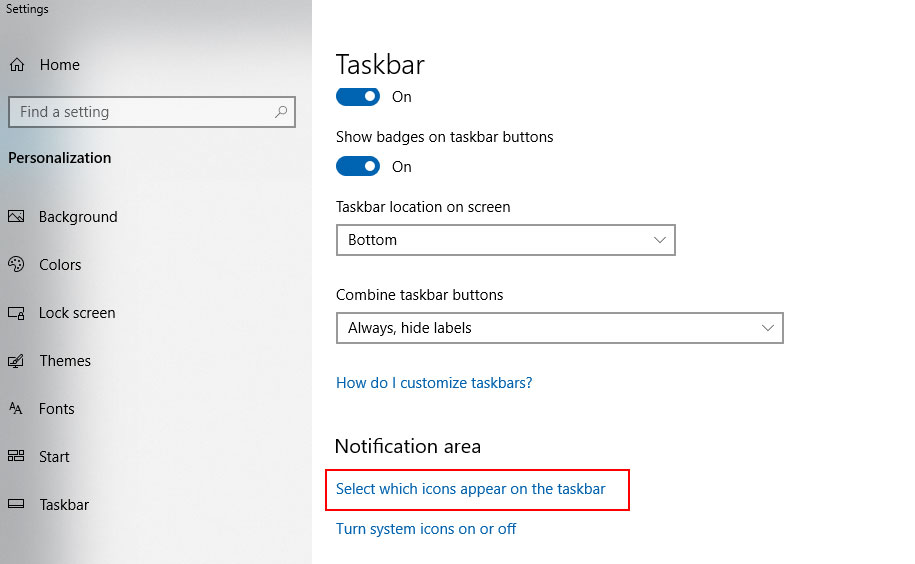 To Select icons appear on Notification Area Taskbar
a. Switch off show all icons
b.    Switch on or off every icon listed for how you like them to show on the notification area of the Taskbar.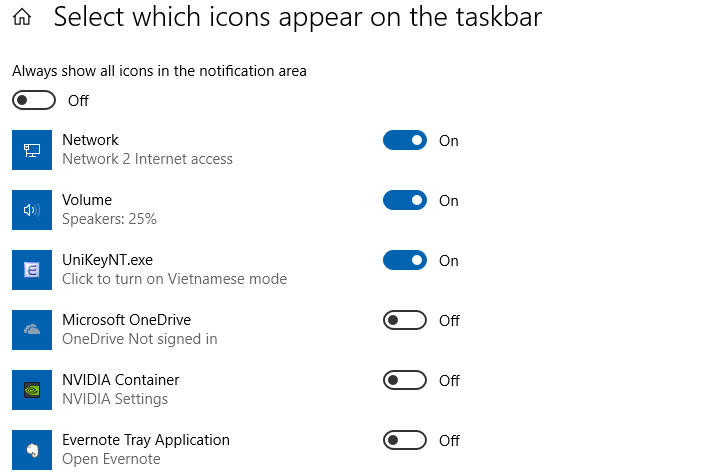 Conclusion
This is the simplest way of hiding and showing notification area icons on the taskbar in Windows 10. Make sure to follow the guide accurately.