Windows 10's Fall Creators Update has been among us for a few weeks and we have the latest details about this, a famous project known also as Redstone 3 (codename). This update brings with it a host of new features and improvements that make the user experience even better.
In this blog post, we'll take a look at some of the top new features in the Windows 10 Fall Creators Update to help you decide if it's worth upgrading to the latest version of Windows.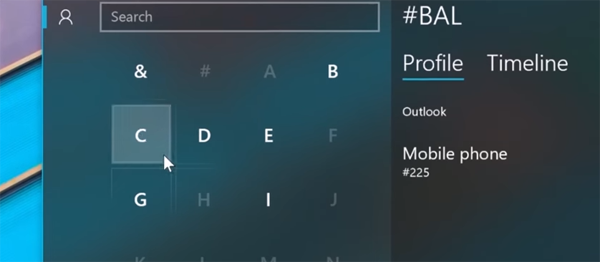 OneDrive Files on Demand
The feature in question was originally seen in Windows 8.1 but was absent ever since. In essence, it allows you to store files on One Drive and access them without synchronization, meaning that Windows will download them immediately. What's even better is the fact you can use the feature for files that are located on the Desktop or even the Documents folder. We also know that Google Drive and Dropbox are implementing the same feature.
Fluent Design – New Design Language
One of the most impressive, new features is Fluent Design, a new design language. It also uses transparency, motion, light, and depth, but much more than earlier releases, making the user interface look much better. As you may know, this is based on the Project Neon, a new design language developers at Microsoft have been working on.
The design allows you to use the stylus much better than ever before, making a touch interface simpler and quicker. It also allows you to use the stylus to draw and write on touch-screen devices.
Fluent Design also includes a new set of animations and transitions that make the user interface more dynamic and visually appealing. This helps to create a more immersive experience for the user, as they can interact with the interface in a more natural way. All in all, Fluent Design is a great addition to the Windows 10 operating system, and it is sure to make the user experience much better.
Windows My People (People Bar)
Now, you will have the opportunity to use People Bar, which is a feature focused on making Windows easier to communicate with friends. You can add 3 people to the taskbar and access them easier than ever. This actually was one of the most desirable features by the users when they discovered that Windows 10 Fall Creators Update will be released.
Track GPU Usage from Task Manager
After a long time, users can track know much GPU is used at any given moment. This feature allows users to check the amount of GPU resources that are being used at any given time, helping to optimize and manage CPU, RAM, and GPU resources.
This is particularly helpful for gamers who need to know how much of their gaming PC's resources are being used.
This feature is also great for graphic designers or anyone else needing to keep an eye on their GPU usage to ensure that their system isn't overburdened.
To track GPU usage, you will have to go to Task Manager/Performances tab and check GPU usage. Keep in mind that you may be needed to enable this feature before you are able to use it.
All-new Touch Keyboard
The update in question brings us a new touch keyboard, which is actually based on SwiftKey and WordFlow keyboards, which we were able to see on smartphones. WordFlow is a keyboard user for Windows Phone use, while SwiftKey is reserved for Android and iOS users. A new keypad makes typing easier by allowing swift input. It also has a much better predictive text feature and it runs smoother than ever before.
Future Implementation of iTunes and Shopify
At the moment, the Microsoft Store is offering Shopify, but soon we will be able to download iTunes from there as well. Microsoft announced that this feature will be available anytime soon, but there is no precise information about the date.
Don't forget that after the 31st of December, Groove Music won't operate anymore. All users with a subscription are advised to download their songs before the deadline. Groove Music will be entirely replaced with Shopify.
Microsoft Edge is Better than Ever
Although the update brings a few upgrades to the Edge, Microsoft still has plenty of features to add to this browser. One of the most important is to bookmark multiple tabs at once. Then we have a feature that allows us to add webpages to the taskbar.
When it comes to design, Edge runs smoother and soon we will be able to experience improved tab opening and closing. The user interface will be better as well. Full-screen mode is available when you press F11.
The final word
The Windows 10 Fall Creators Update is definitely worth installing. It finally solves some of the annoying issues Windows users were unable to use and it improves the visual performance of the operating system.