The Amazon Fire Stick is a popular streaming media player that allows user access to music, games, video content and many wonderful apps like Prime Music and Spotify. It's a reasonable and extensively available solution which can turn the basic television into a completely fledged multimedia hub.
There are a lot of ways you can hack your Fire Stick to access unlimited free TV shows, free movies, Live TV as well as renowned sports channels. However, you need to be very cautious about copyrighted streams. Users from all over the world are utilizing VPNs to cover their individuality to stream free content. Below are the top five Amazon Fire Stick hacks which can help you professionally manage your device.
Kodi Streaming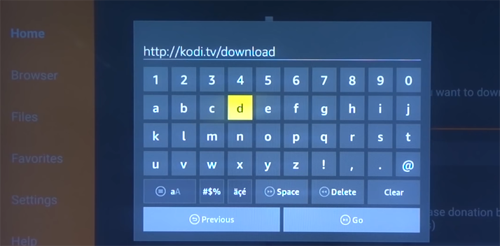 Kodi is the best free alternative for Netflix. The user can access unlimited digital content without spending any amount. Connect the Fire Stick to Xbox 1 console to begin streaming the Kodi content. Just plug the Fire Stick to HDMI input of your Xbox One. Then launch the OneGuide application and run it like how you run any HDTV.
Stop the Automatic Playing Video
Each time you pause on the marquee pictures for a couple of seconds, the automatic playing begins with the audio/sound. It is irritating as well as aggravating. Navigate to settings on Amazon Fire TV Sticks interface. Click Preferences and then go to Featured Content. Click Allow Video Autoplay and disable it and Allow Audio Autoplay options.
Stream Videos Using your Mobile Phone
You do not need Chrome Cast or Apple TV to stream your mobile phone video content on High Definition TV. Fire TV Stick is armed with Miracast feature. Follow the guides below to stream the mobile phone video content on your High Definition TV.
On Amazon Fire Interface
Navigate to settings then see the option associated with Miracast, then choose Fire TV.
See a video on your phone and see it on HDTV. This method can be used on any TVs, which have the HDMI feature.
Remove Voice Searches
Amazon Fire TV stores all voice searches. You may not want everyone to see your voice search history. It's very easy to remove the voice searches. You need to register to your Amazon account using your smartphone or desktop. Tap or click on your phone. Click Manage Voice Records and press Delete. It removes all the voice search records.
Voice Assistant
This is a wonderful feature. You don't need to use your finger and ask for things like sports updates, Wikipedia information, as well as weather. Luckily, Fire TV Sticks can now support smart voice assistant. It can control your home gear like a smart plug in the coming years. This is one of the best features of Amazon Fire Stick.
Conclusion
Amazon Fire TV Stick is indeed one of the best and most reliable developments at this point. You can do a lot of things with your Amazon Fire Stick. There are lots of amazing hidden features that can take your Amazon Fire experience to a higher level.