WordPress is a free, open-source software that allows you to build websites and blogs. It has many features including, but not limited to SEO plugins, security plugins, social media integration and so much more! There are countless tutorials on the internet for beginners as well as experts who want to learn how to use it better. The information in this blog post will show you where you can find the best resources to learn WordPress.
What is WordPress?
WordPress is the most popular free and open-source content management system written in PHP and paired with a MySQL or MariaDB database. At its core, WordPress is the simplest, most popular way to create your own website or blog.
WordPress is a content management system (CMS) that enables individuals, companies, and organizations to publish their own blogs on the web. WordPress is open-source software free of charge to download and use for both private and commercial blogging without any limitations. The CMS was originally released in 2003 by Andrew Nacin, Matt Mullenweg, and Mike Little as a fork of b2/catalog which has been running since 1999. Nowadays, there are over 50 million websites powered by WordPress worldwide!
WordPress is a free, open-source blogging platform that can also be used to create websites. The blog platform is designed for managing content and creating blogs or websites with minimal effort. And it has a ton of plugins that make website creation easy!
WordPress Tutorials and Courses
There are several ways for you to learn WordPress. You can look into plenty of videos on YouTube, blogs, and other guides available as a resource. If you are looking for the simplest way to learn this, then you may keep on scrolling for this post is for you.
Best WordPress Visual Builder
All of the following tools offer drag-and-drop features to help webmasters quickly build pages.
Best WordPress Themes
Multi-purpose Themes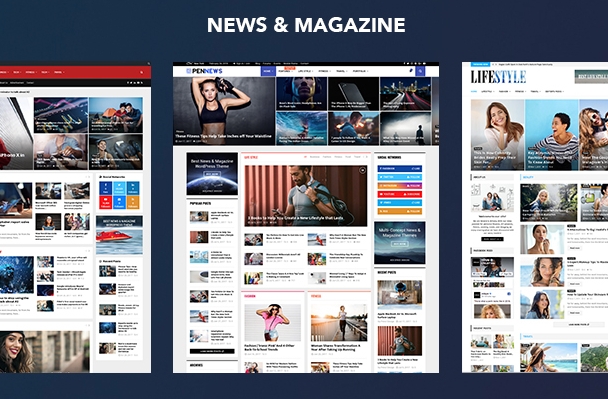 Topic-driven Themes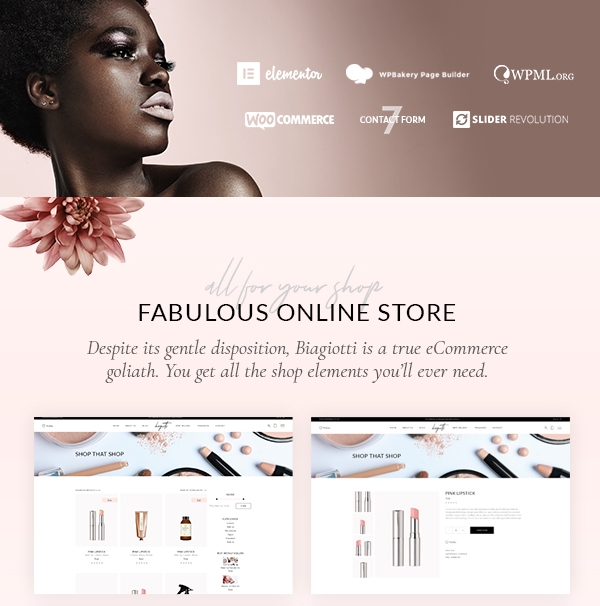 Best WordPress Plugins
Blog Posts
Tips for Webmasters
When you are working as the webmaster of any WordPress website or if you are running your own website, then it can be confusing at first. However, here are 10 of the top tips that you are going to need to know about, including:
Choosing the best hosting plan – You need to ensure that when it comes to the websites that you are working with that you are picking the best hosting plan with the URL that you want and that is affordable.
Choosing a high-quality theme – You don't want to go overboard when it comes to a theme, but instead choose one that is high-quality and professional.
Using Google Analytics – You need to be keeping track of your website and everything that is going on with it, which is where Google Analytics comes into play so you can see where the traffic is coming from.
Use an SEO plugin – Ensure that you are using a plugin that will help you to analyze the keywords along with content so you can determine if your strategy is working for you.
Don't over use plugins – You are also going to make sure you aren't overusing the plugins and ensure that the ones you are using would be of benefit to your business.
Compress the images – Speed matters when it comes to your website and loading, which means you should be compressing all of the images before uploading them.
Modify all of your permalinks – Also, go ahead and modify all of the permalinks that you might be using so that the user and the search engines can see what the URL is about.
Prioritize safety – Safety is going to be important to your customers, which is why you should support it and use HTTPS instead of the normal HTTP.
Learn to use meta tags and heading tags – If you want to get into the snippets or even the top rankings you need to ensure that you are creating the best meta tags and heading tags you can.
Get rid of any clutter – You are going to want to keep your website as clutter free as possible, so get rid of elements that you aren't going to need that would make it look busy.
Ensure that these tips are being used and that you are creating the best website that you can as the webmaster.
The more you know about being a WordPress webmaster, then the easier your job is going to be and these tips will be great for helping you. Ensure that you are using the right theme and that you aren't going overboard with the plugins or clutter on your page. These tips will help you to create the best website you can, so don't be afraid to use them.