Having an online store can be a great way to make money, and WooCommerce and WordPress are two of the best platforms to help you do that. You'll need to choose the right theme for your store, as this can make a real difference in how successful your store is. A great theme will attract more visitors and increase your profits.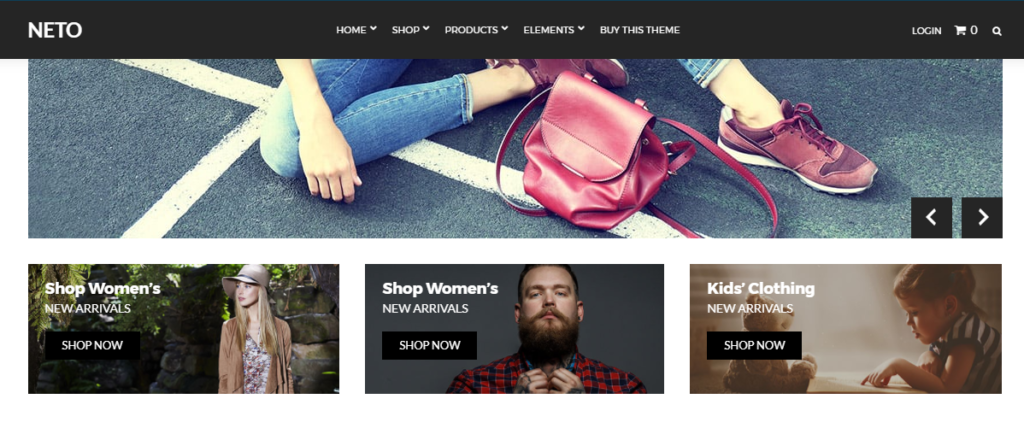 Neto is a powerful yet straightforward WordPress theme designed for online stores. It includes pre-built page layouts for a storefront, product pages, and checkout, as well as customization options for branding, font changes, and more. It is also fully compatible with WooCommerce for an effortless shopping experience and additional features. With its eye-catching homepage, your prospective customers are sure to be impressed from the start.
The Neto theme is a great choice for anyone looking to sell fashion and style-related products online. It seamlessly integrates with WooCommerce, the number one eCommerce plugin for WordPress, and is compatible with the most popular WooCommerce plugins.
The theme has been built and tested on real mobile devices to ensure the best online shopping experience for customers on the go. You can customize the theme to match your style and online brand with dozens of color options available through the WordPress Customizer.
You can also toggle the shop's filters and widgets, or display them permanently on either side of your product listing, modify the single product gallery, and more to achieve the ideal look for your online shop.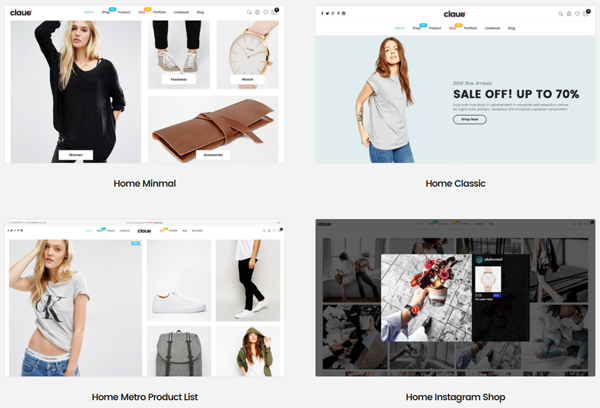 Clause is an ideal choice for e-commerce shop owners who need a sleek, sophisticated, and lightweight theme to showcase their clothing and accessories. It comes with 10 unique homepage layouts, giving you the flexibility to tailor your website to fit your specific needs.
Plus, the integration with Word Press Customizer makes it easy to update and customize your site with multiple color and font options. With Clause, you're sure to give your online shop the boost it needs to stand out from the competition.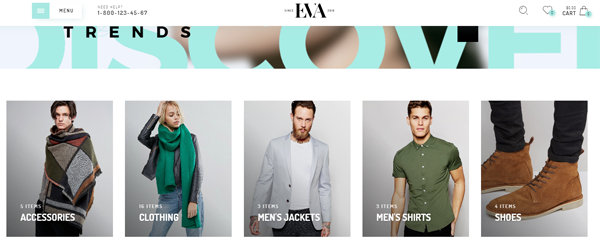 Eva is an excellent choice for any e-commerce store due to its numerous advantages. It features a full-screen slider and hover feature, both of which make showcasing product images more effective and engaging. The innovative design is optimized for fashion and related items, but it can be used to promote any type of product. With this theme, your customers can view product images quickly and easily, allowing them to make an informed purchasing decision. What's more, the sleek design will provide an aesthetically pleasing shopping experience.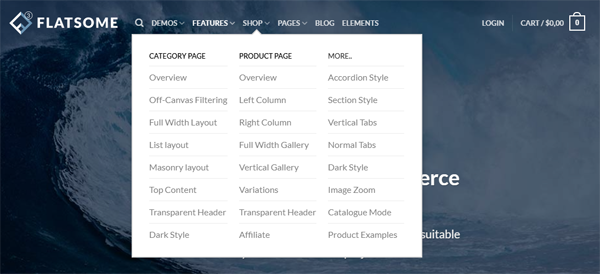 Many of the largest online retailers rely on this theme for their stores. It is incredibly simple and straightforward to set up, taking only minutes to create a store from scratch. Furthermore, it offers a great range of customizability options and loads quickly.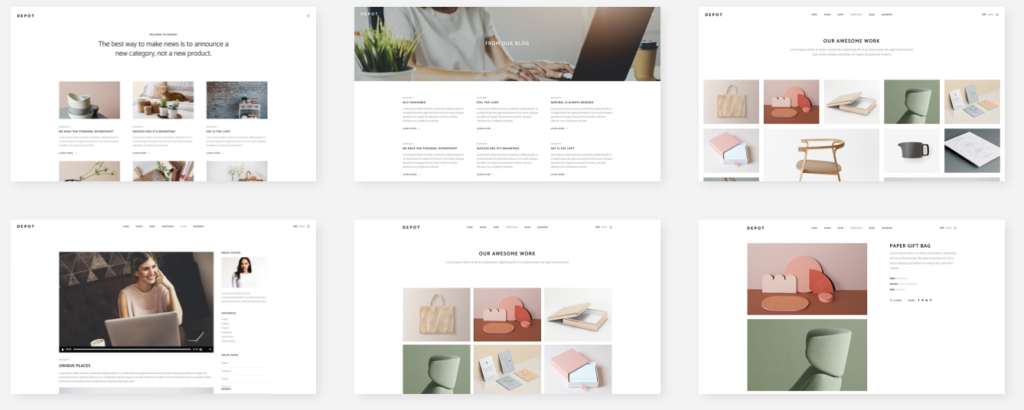 The Depot theme is a well-developed and impressive theme for WooCommerce. This theme is designed to enhance the look of your products and make them more appealing to potential buyers. It includes features such as Revolution Slider, 12 demo options, and many other features to help you create the perfect store. With this theme, you can create a stunning and professional-looking eCommerce site in no time.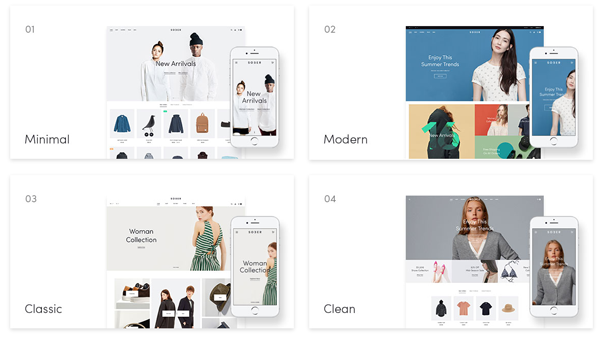 With 10 demos and a Visual Composer website builder, Sober is one of the most popular choices. It is optimized for most types of products you want to sell and it works well, without any issues. Live customization features allow you to improve or modify your store anytime you want.

This theme is one of the best for any store you can think of. It comes with 3 powerful tools, Revolution Slider, Ninja Popups, Visual Composer builder, and 20 different demos to make it easier to customize. With these features, you can create a store that is sure to impress!

Basel is a sophisticated WordPress theme with a range of powerful features. Among the most significant of these is a 360-degree product viewer, ideal for retailers of cars, tech, furniture, and other items. In addition, Basel comes with a user-friendly webpage builder and several ready-made demos to choose from.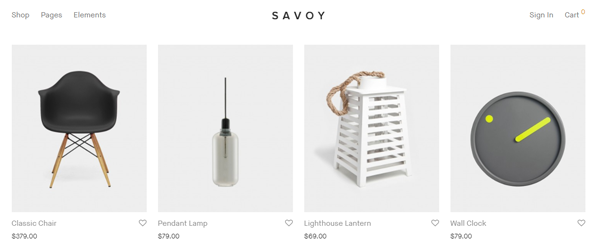 Savoy is a WordPress theme that offers an amazing slider, a fast loading speed (thanks to the AJAX technology), and a live search feature. It also allows for additional customizations so that you can make your store look exactly how you want. Despite only having one demo, Savoy can be tailored to meet your individual requirements.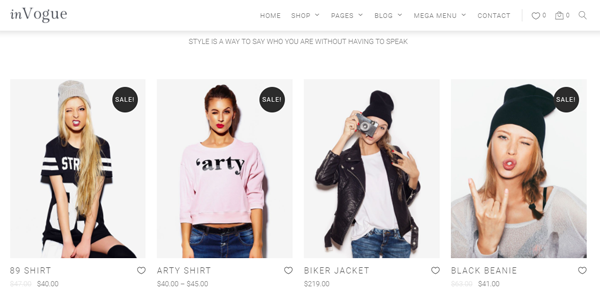 The inVogue theme is a great choice for shop owners who want to customize the look and feel of their site. It provides a stylish and attractive name, as well as a powerful theme. The menus are one of the most advantageous features of this theme, as they allow you to add images and customize their appearance to match the look and feel of the rest of your site. In addition, the menus are easy to navigate and can be adjusted to fit any size screen.
Conclusion
These themes are the best when it comes to WooCommerce and online stores. They will make your store more popular and allow you to sell more items.