WordPress themes for restaurants are truly special. They can make a difference between the popular and desirable place to eat and another ''place''. As such, you will need the best WordPress themes developed specifically for this purpose. Here are 10 of them which are just right.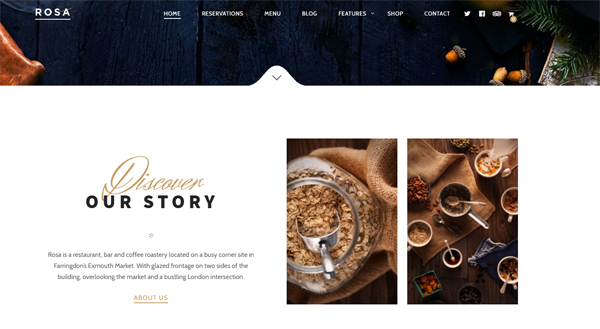 This theme is phenomenal. It is made to make your website as delicious as your meals. With advanced shortcodes, you can add custom descriptions, pictures, prices and anything else you will need. Open Table compatibility is available as well, so your guests will be able to book a table.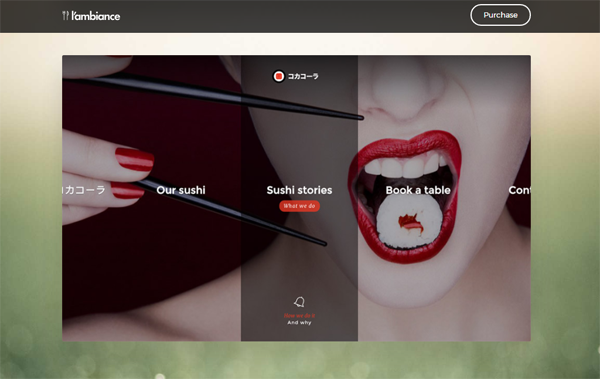 On one side, the theme is for beginners and extremely easy to use. On the other side, it offers advanced customization possibilities and it is suitable for high-end restaurants. The accent is on the first impression the theme leaves at the potential guests. In addition, the full-screen slider is available.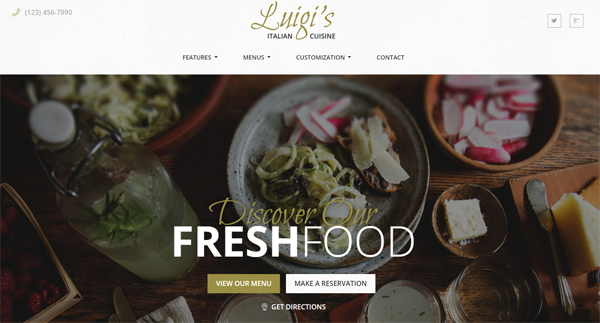 You won't make a mistake choosing this theme. It looks simple, but you can get thousands of Google fonts, plugins and features. Your restaurant can be contacted through the theme and at the same time provide all needed information. Changing colors and pictures is possible and actually very simple to do.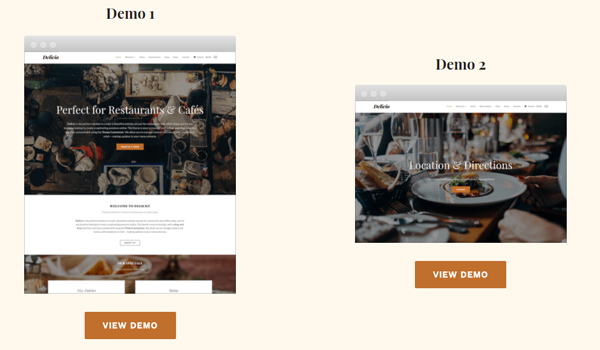 Here we have a delicious theme for your restaurant. High-quality development made it a bit special and different. Drag and drop builder is available and probably the simplest one you can use today. Plugins for reservations are supported, obviously. The theme has the ability to charm your visitors at the first sight.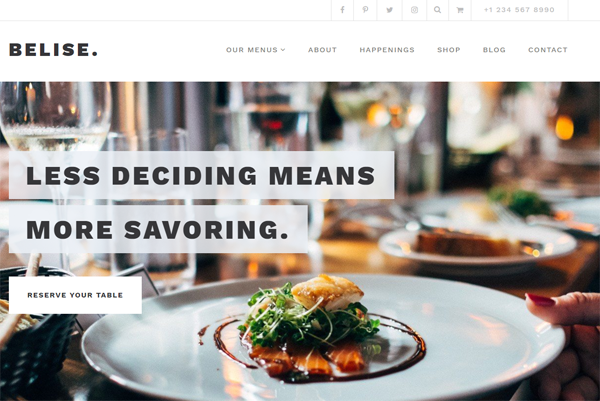 Belise has an ability to make your restaurant different. It allows you to create an even page, to put theaccent on the food and other, unique things that will attract new guests. Overall, the theme is simple, yet loaded with all the features you need.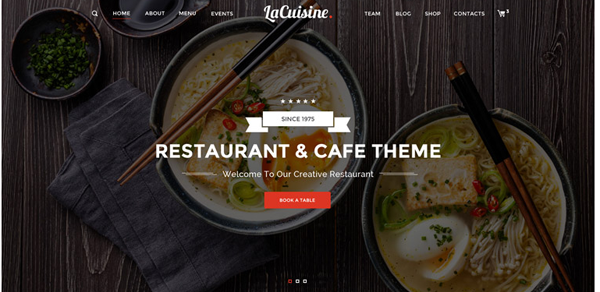 LaCuisine is a mixture of restaurant theme and a business design. Clean fonts and ability to add reviews are great additions. Furthermore, the theme is fully compatible with Restaurant Reservation plugin.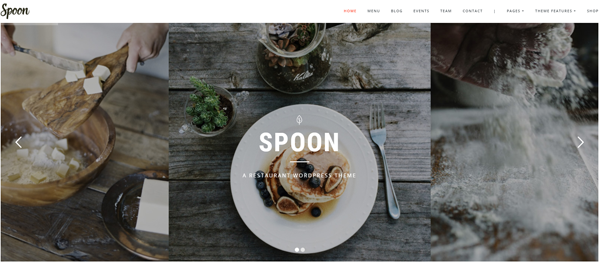 The theme in question is recommended for bars, coffee houses, and restaurants. Shortcodes, fonts, and pictures can be changed easily at any govern moment. Adding event will be sorted automatically by the theme and once an event is completed, the theme will delete it.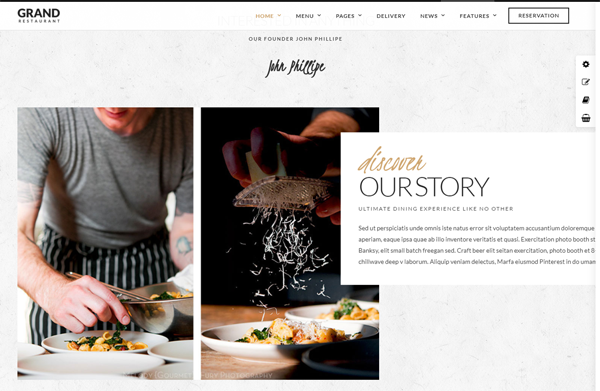 Massive and properly developed theme for your restaurant. It allows you to add several locations to the page of a website and to introduce all your meals easily and in style.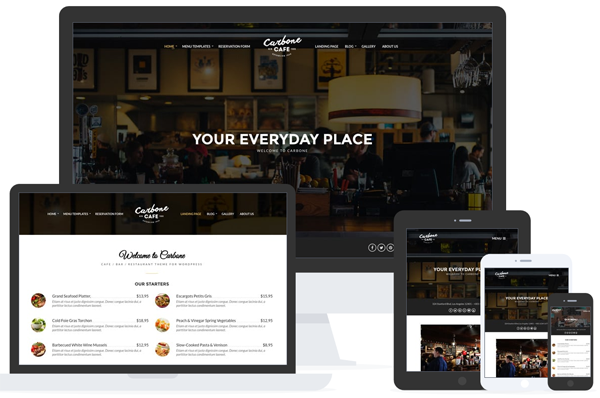 Carbone isn't a flashy theme for a website, but it is user-friendly and it comes with full support of features. Builders and additional plugins are all supported and the speed of the theme is phenomenal.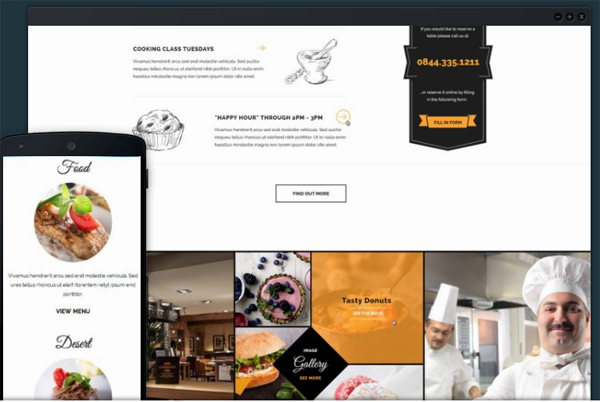 The theme allows you to communicate with your guests directly on the website. It has the best HTML5 slider you can find and all modifications you can perform in a matter of seconds. It is a recommended alternative!
Conclusion
These themes are designed and developed to make your restaurant stand out and provide something new to your guests. Also, they will attract new guests as well.