Who doesn't love a new WordPress theme? There are so many to choose from, and they all seem so pretty. And then you get your hands on one, and it's not that great anymore. You've been there! It can be really tough to find the perfect WordPress theme for your business or blog. To help save you time (and money), we're going to talk about 7 things you MUST do before choosing a new WP theme for your site: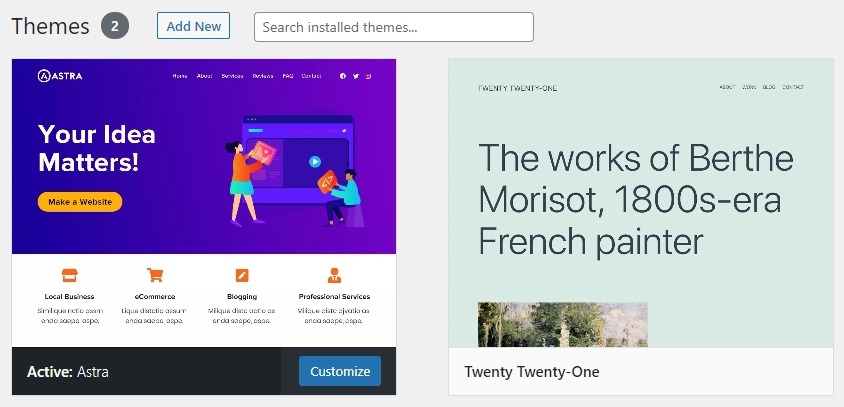 Make sure it has all of your favorite features; for example, if you want to add slideshows then check that option first! It can be really tough to find out later that what looked great in the demo is not available with this theme after purchase – save yourself from future frustration ahead of time!
Check WordPress version compatibility issues before buying: some themes are built on older versions of WordPress which will cause problems down the road as newer updates happen on WP core; make sure whatever version number the theme is built on matches up with the current version of WP core.
Make sure any themes you are considering can be configured for site builder plugins like Elementor or Beaver Builder since this is often what people use to build their home page layouts.
Find out if there are paid third-party extensions required in order for the theme of choice to work properly with core WordPress features such as Slider Revolution (for slideshows). If there's a chance it won't work without these additional purchases, then think twice before making your purchase decision! Some themes require lots of extra plugins just so they function at basic levels, which means more time getting them set up, as well as an increased probability that there will be a lot of out-of-date plugins to update at once.
Check how customizable the theme is: some are highly customizable with lots of options while others have very few settings and use templates that you can not customize much after installation. If your site needs more than one or two basic design changes then think twice before making this purchase!
Consider whether your chosen WordPress theme is mobile responsive. With Google's Mobile First Indexing policy, it's important for sites to offer visitors easy access from their smartphones or tablets on whatever platform they may prefer (iOS/Android). Whether your site functions properly without any problems on these devices depends largely upon the responsiveness of the WordPress theme you're using.
Make sure that your selected one doesn't conflict with other plug-ins: they should be compatible at least as far as their codebase goes; some may still function well together even though there are some incompatibilities due to design choices such as color schemes, header styles, etc., but nothing too major or crucial can cause problems.
With all these considerations, your best bet may be just sticking with what you already know until you're 100% ready for change again; this way there are fewer risks involved and nothing new to get used to later when it comes time for editing content or managing other aspects of your site like SEO, ads, etc., which can take some getting used too!
In conclusion: before changing WordPress themes due do work on your website and make sure you have all the right information to ensure that things go smoothly.